A very happy Land Rover Defender, Spotted in China on the parking lot for the FB-Show 2015 (intro) in Beijing. The beautiful British barge is painted in Pink, no wrapping here, and further sexed up with a snorkel, headlight protectors, a skid pad, chrome bars under the doors, and sporty five-spoke alloys.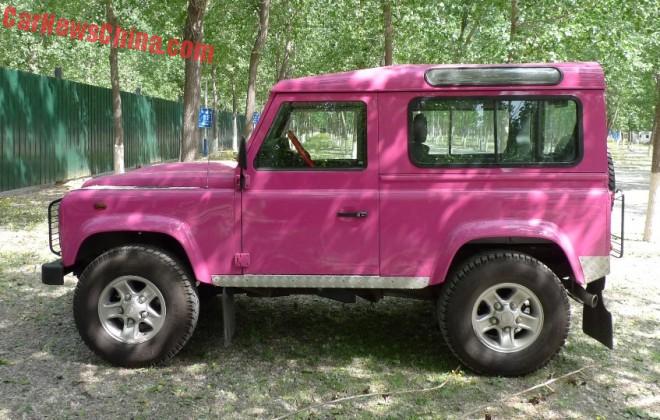 Pink does the old Defender a lotta good, much better than that always green or brown. Steering wheel with a red cover a slight disappointment, as it should have been Pink too.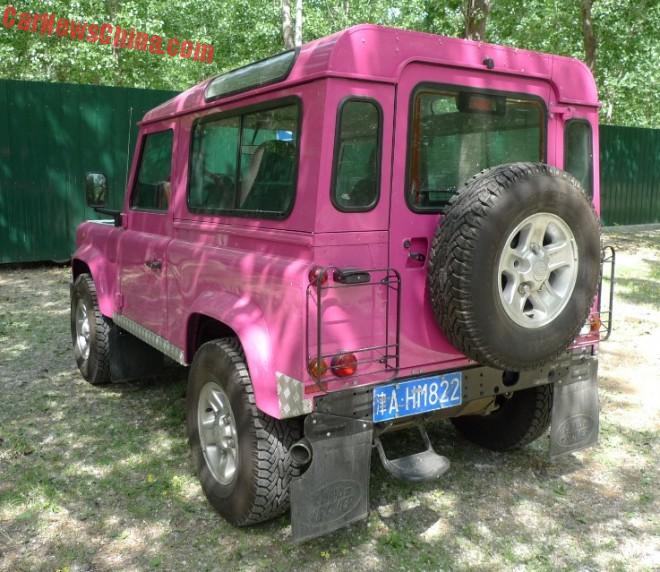 Taillight protectors don't look too effective. Exhaust pipe peeping out from behind the left mudflap.
The Land Rover is a popular car among the new wealthy in China, but sadly we see them seldom on the road. The Defender is officially imported into the country, but demand is much higher than supply, so most cars arrive via the gray dealer-to-dealer parallel market.
The only officially available Defender is the five-door version with the 2.4 liter 122hp diesel under the bonnet, priced at 748.000 yuan or 121.000 USD.
The diesel engine makes it a very hard sell in China. Passenger cars with diesel engines are not allowed in most big cities, such as Beijing, Shanghai and Guangzhou. One of the tricks to get around this rule is registering the car in another city, like this Pinky here, which has a Tianjin license plate.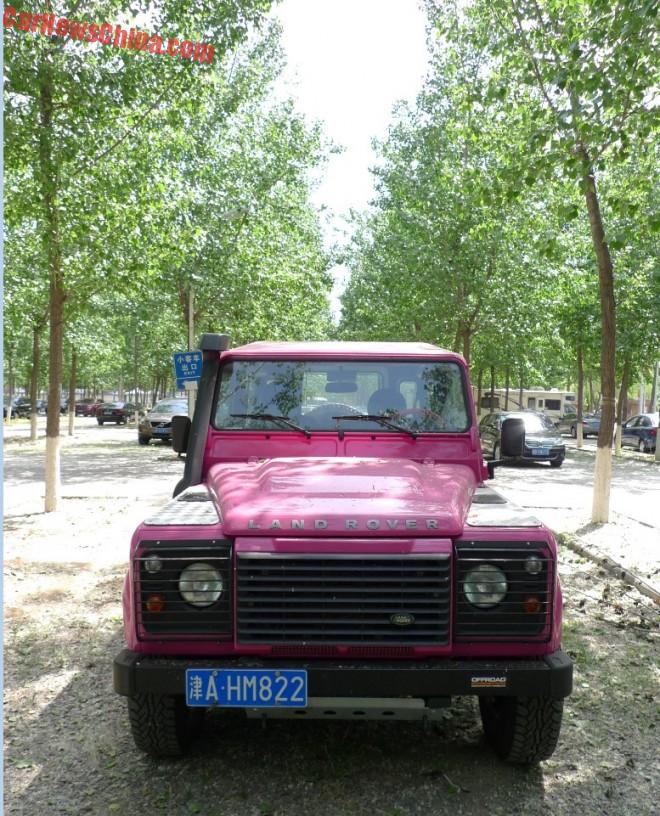 This great Pink car in a green Beijing is thus most likely a gray diesel. Too bad she was only on the parking lot, while she should have been one of the starts of the show.