Yesterday we brought you the over-hyped Bentley Bentayga, causing a media storm around the world. Unfortunately, the Bentayga doesn't look very spectacular. We, and many others, were hoping for a bit more of the as spectacular as we and many others were hoping for a bit more Bentley EXP 9F.
Fortunately, China can help us out. A Chinese toy maker called Yuelejia makes a sweet children's electric car, inspired clearly and openly by the EXP 9F. Bentley indeed, is getting toyed with in China.
The company kindly shows this Photoshopped photo in its marketing material, with the EXP 9F cruising through a massive Chinese city at night.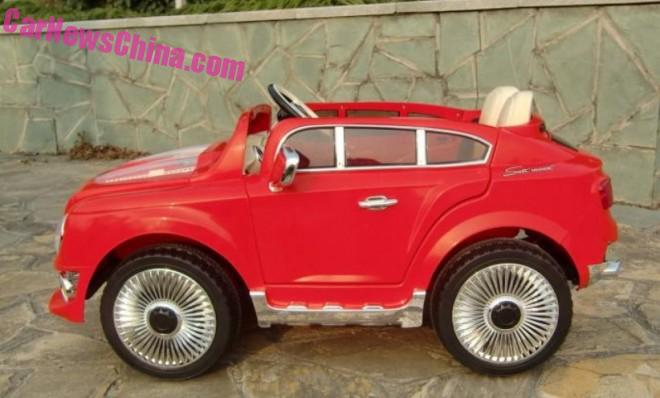 The alloys are a great job done, as this comparison proves. Door design well done too. The vehicle is called the 'Bentley SUV', using Bentley's official Chinese name (宾利).
Power comes from a 45W motor. Buyers can go for a 1.6 volt battery or a 2.6 volt battery. Top speed is 3 km/h with the former and 6 km/h with the latter. Running time is specified as 1 to 2 hours. Size is 1210/610/420, and weight is 19 kilo, which makes it a lot heavier than the similar sized Laos Lais we met earlier on. But then again, Bentley's have always been on the heavy side…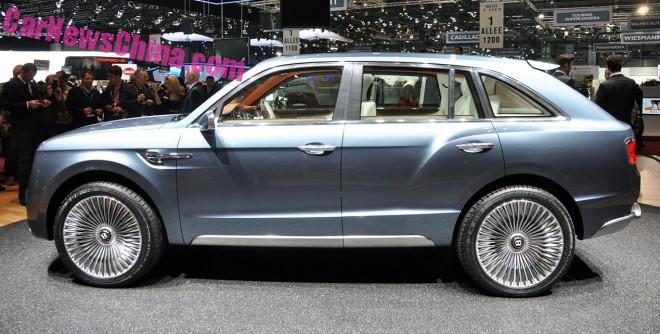 The real EXP 9F.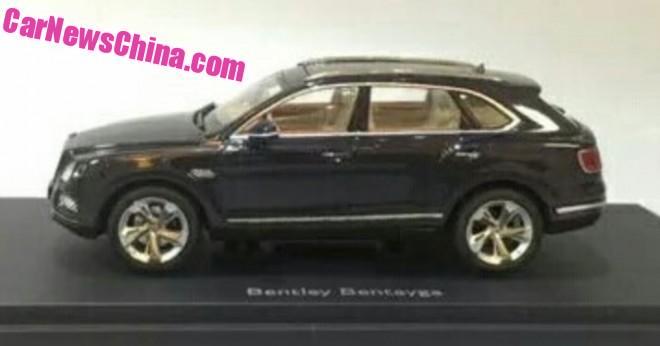 And what has become of her; the Bentayga in 1:18 toy model form.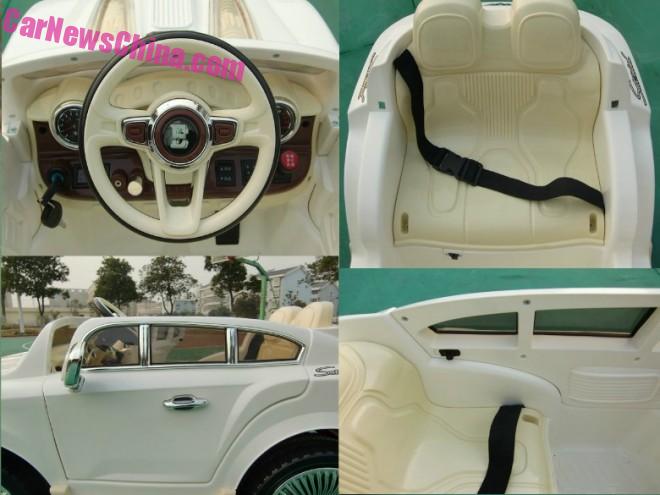 Cream white and wood! This two-seat interior wouldn't be that much out of place in a real Bentley. And it packs a lot of tech too. The dials really work and show speed and range. It has a functional key, a plug for MP3 players, a horn, a drive selector, and working lights all around. See: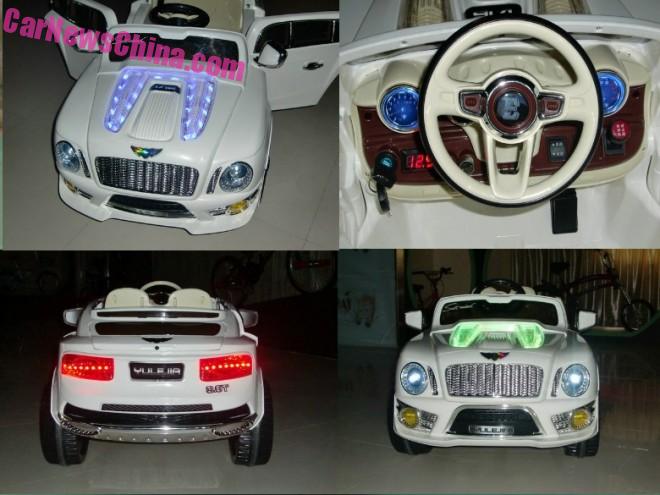 The ensemble on the bonnet is an addition by Yuelejia, and we like it very much. The lights inside the bulge can show different colors. Dials on dash are blue.
Price for all this pretty starts at 668 yuan and ends at 898 yuan, or only 104 – 140 USD, depending on battery and other exact specifications. Want to have now? Check the ad on Taobao. Really want to have? Drop us a line and we might be able to help, for a hefty fee, of course.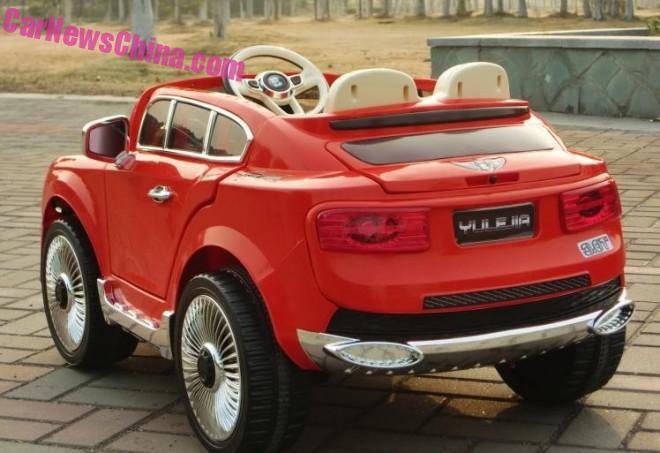 The rear side of the vehicle with a roof spoiler and a heavily chromed bumper.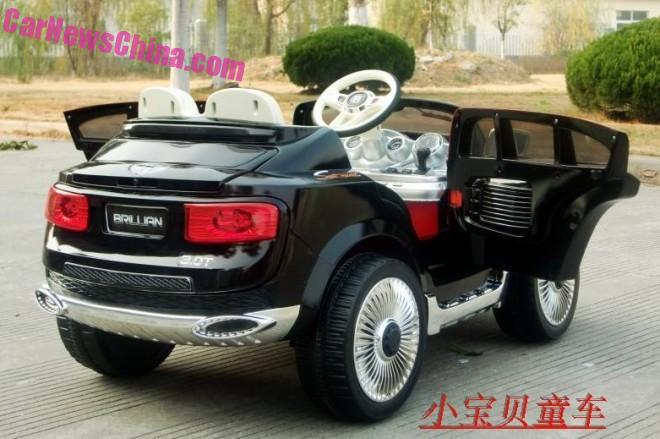 Very fancy in black with a white-red interior.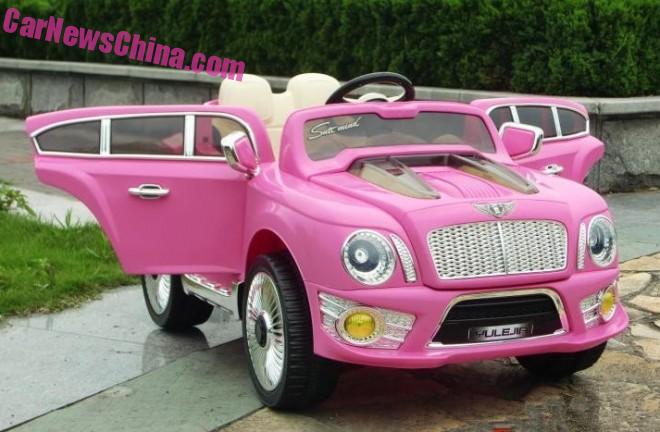 But I'll take mine in Pink. Yellow fog lights rule!