An almost unbelievable Koenigsegg combo, two Agera R supercars were Spotted in China in a maintenance facility in the great city of Shenyang in Liaoning Province. On the left the famous Koenigsegg Agera BLT, on the right a matte gray Agera R that we met earlier on all the way down south in Guangzhou.
The Swedish monster is painted in matte gray, and dressed up even further with blue racing stripes over the bonnet and wing, black carbon fiber mirrors, and all black propeller-blade alloys. The stripes on the bonnet continue inside over the top of the dash and over the seats.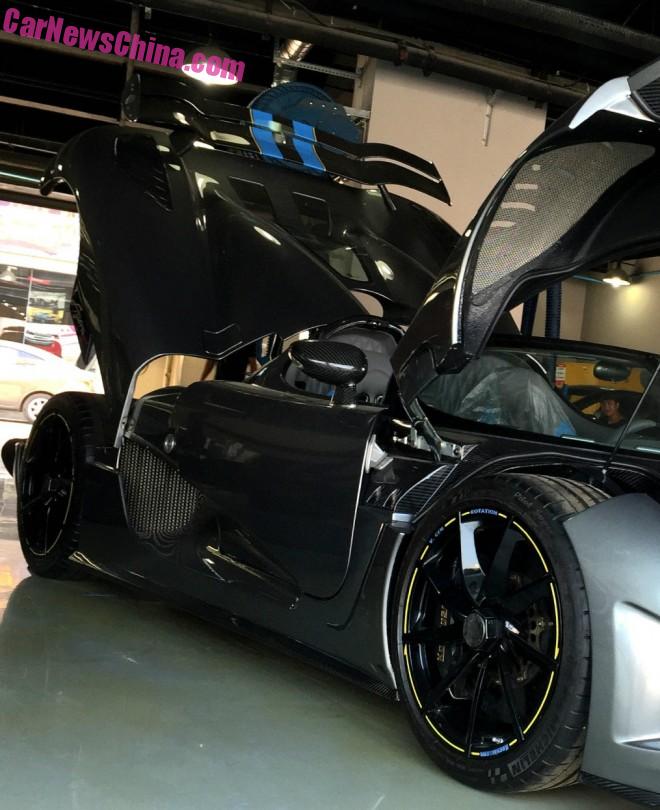 When new the R went for 26 million yuan in China, that's 4.18 million USD. But horses! The mighty Agera R is powered by a mighty 5.0 V8 that poops out a road-burning 1140hp and 1200nm (2014 model), good for a 440km/h top speed and a 0-100 in 2.8 seconds.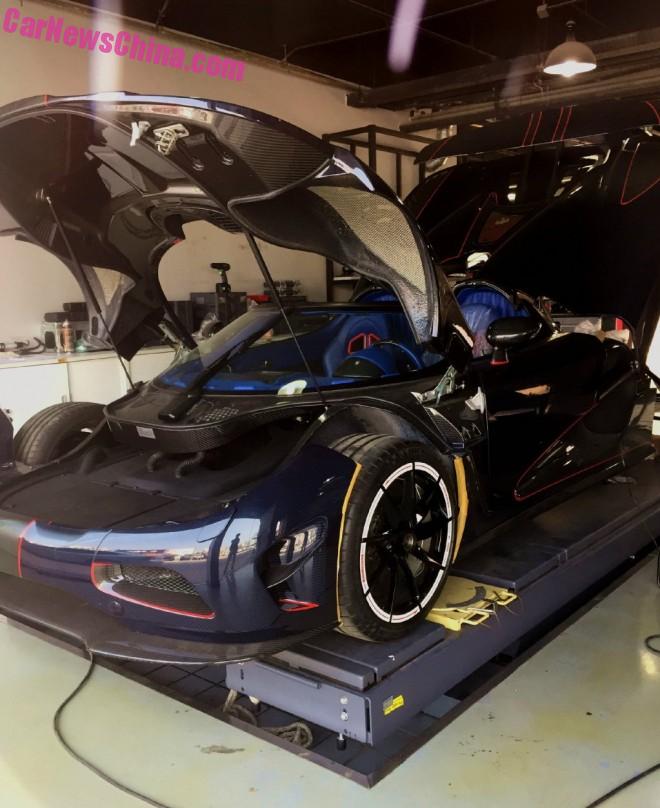 The pea in the pie is of course this one-off Koenigsegg BLT. She has a troubled history. The BLT was originally built in 2012 for a customer in Kunming, Yunnan Province, but was impounded when the proud new owner tried to avoid paying import taxes. It then popped up in a customs warehouse in February this year, and auctioned off by the customs department soon thereafter. Earlier this month the vehicle popped up in Shenyang, apparently under new ownership.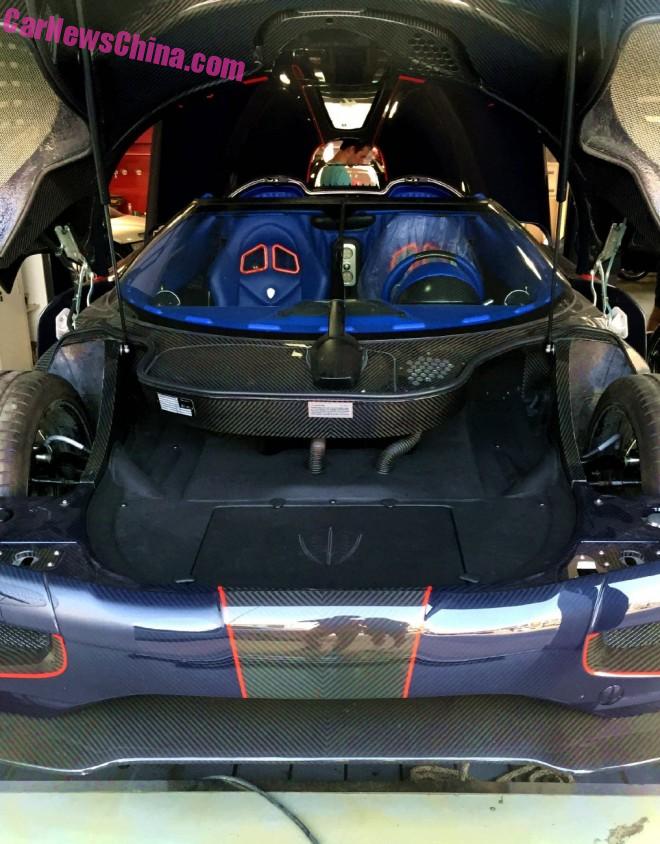 The BLT is painted in a unique black dark blue dark purple kinda color, with Pink detailing on the sides, the bumpers, the rear deck, the mirrors, and the R of 'Agera R' is also in Pink. The interior is blue. Alloys are black with white walls. The engine is of the 2011-2012 model and thus slightly less powerful than the engine in the other R. Here it delivers 1124hp  and 1100nm. Only…