The best Spy Shots so far of the Changhe Q25, getting ready for its debut later this week on the Chengdu Auto Show. The Q25 is a new compact SUV for Changhe Auto. The company was almost dead when it was saved by Beijing Auto in 2013, and this SUV is their second new car after the Furuida M50.
But not entirely new, as it is based on the upcoming Beijing Auto Senova X25, which again is based on Beijing Auto Senova D20. On the back two notable things: badge on the left reads 北汽·昌河汽车, BeiQi Changhe Auto, the new name of the company. BeiQi stands for Beijing Qiche, which means Beijing Auto.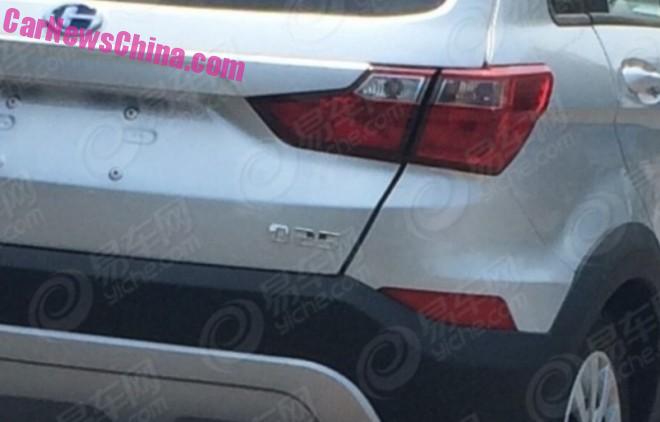 On the right a Q25 badge.
The Change Q25 will get the same four-cylinder petrol engines as the Senova X25/D20: a 99hp 1.3 and a 113hp 1.5, mated to a five-speed manual or a five-speed automatic.
The Q25 will be positioned slightly below the X25, so buyers can choose between a car of a almost-completely unknown brand for cheap, or a car of a relatively unknown brand for a bit more. Changhe is almost as unknown in China as abroad, but the Beijing Auto Senova line is slowly starting to become a bit of a household name, although they are still a zillion miles off the brand recognition of foreign car makers.