Ultra special photos of the massive Hongqi CA7600J parade car, the star of China's May 3 military parade. The big bad Hongqi is seen here at the Great Hall of the People, near Tiananmen, about an hour before the start of the parade. On the left the Hongqi H7 parade car.
A look at the sound system for relaying the words of president Xi Jinping to the world. Two heavy duty batteries on the left side. Enough luggage space for an extended Chinese family, and those take a lot of crap where ever they go!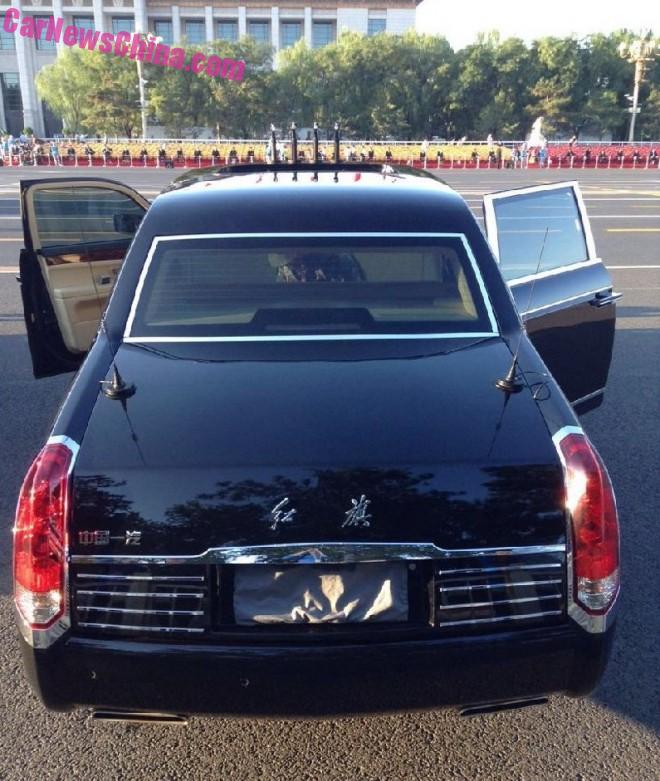 Rear doors are suicide. Rear lights are shaped to classic Chinese lanterns. Characters on the rear write Hongqi in Mao's handwriting. Two click-on antennas on the rear deck for communication. Exhaust pipes look very cool but are not so well-integrated in the bumper.
The CA7600J parade car was born in 2009 for that year's military parade, which celebrated 60 years of communist China. The parade car made it public debut on the 2010 Beijing Auto Show, alongside the CA7600L state-limousine version (aka Hongqi L9), which goes without the fancy microphones.
The 2015 parade car looks exactly the same as the 2009 parade car, which was a bit of a disappointment for the many Chinese Hongqi fans, who where hoping for something new, like the Belarus Hongqi L5 open-top parade car.
The CA7600J measures 6.4 meters long, 2.09 meters wide, and 1.72 meters high. Weight is a massive 4.5 ton. Power comes from a 6.0 V12 engine with an output of 408hp and 550nm, mated to a six-speed automatic gearbox.
The CA7600J and CA7600L are manufactured exclusively for the government. The smaller Hongqi H5 however, based on the same platform and powered by the same engine, will eventually launch on the public market.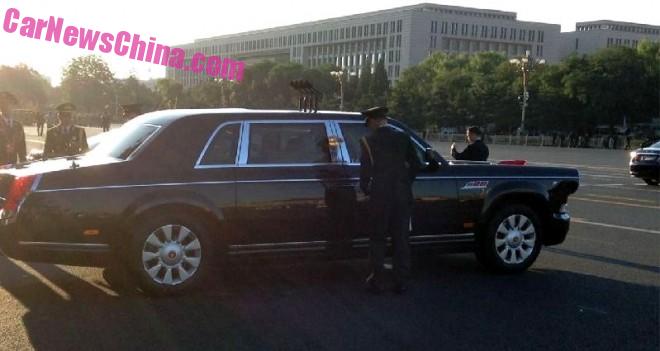 The parade car is chauffeured by high ranking officers from a special unit of the People's Armed Police, the militia in charge with protecting the country's leaders.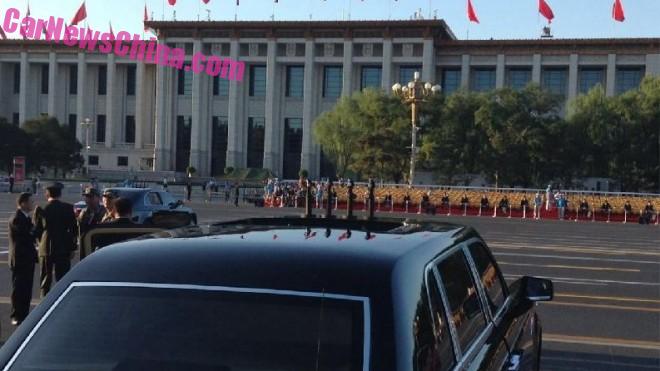 The CA7600J is bullet proof, which of course is not very useful when parading. Four microphones in front of a large sunroof. Tiny rear window and a lot of shiny chrome.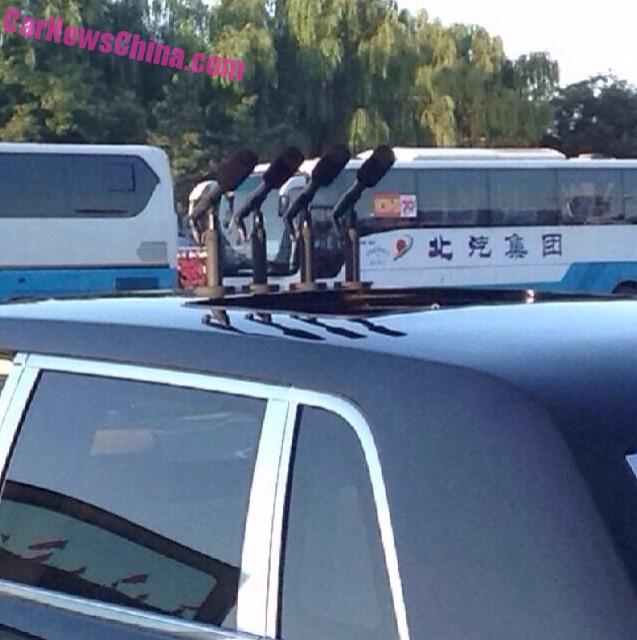 The microphones, and in action: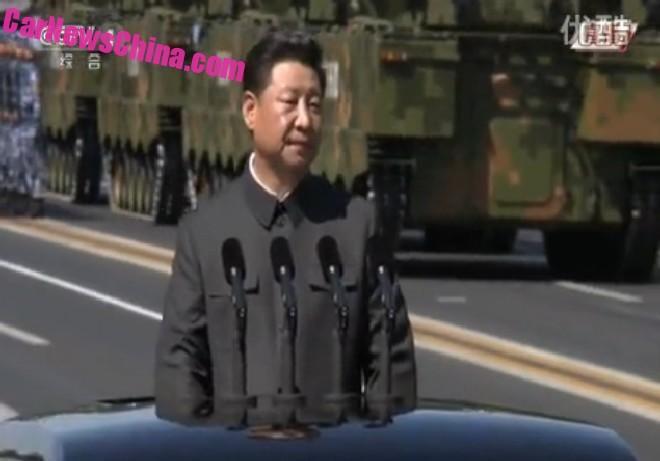 With a happy Xi during the parade.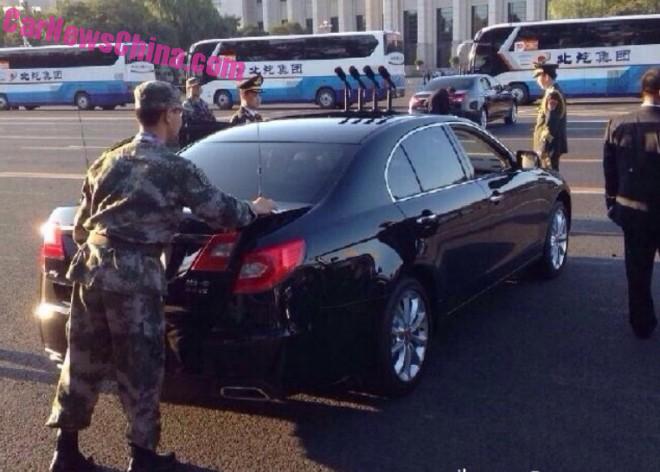 The Hongqi H7 was used by the commander of the Beijing Military Region. Four mics as well but we just cannot see the sound system in the back because a brave soldier closes the boot.