New Spy Shots showing the all-new Beijing Auto BJ90, the new flagship SUV for the Beijing Auto brand. The BJ90, formerly known as the B90, debuted as the Beijing Auto B90 Concept on the 2010 Beijing Auto Show, and production was confirmed in early 2013. The BJ90 will debut on the Guangzhou Auto Show later this month and hit the Chinese car market just before year's end.
The Beijing Auto BJ90 is based on the X166 Mercedes-Benz GL-Class. Beijing Auto can use the platform and engines under a technology-transfer agreement with Mercedes-Benz, in the same way as the upcoming Senova C90L sedan will be based on the Mercedes-Benz E-Class L.
Beijing Auto and Daimler-Benz are very close; they have the successful Beijing-Benz joint venture and Daimler owns a 12% stake in BAIC Motor, the parent company of the Beijing Auto brand.
The relationship isn't always very smooth however; Daimler-Benz is reportedly still very pissed off about the Beijing Auto BJ80, a G-Class clone that was developed without any permission or support of the Germans.
The Mercedes-Benz GL-Class is presently sold in China as an import with price ranging from 1.03 million yuan to 1.52 million yuan, but the new GLS is on the way. Price for the BJ90 will start around 800.000 yuan or 125.000 USD.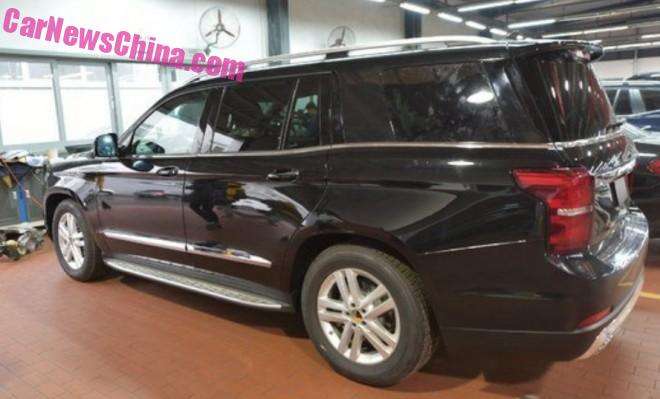 The Beijing Auto BJ90 will be manufactured by Beijing Auto Works, just like the Beijing Auto BJ40. It will be sold via the Beijing Auto dealer network, alongside the Senova range. It is by far the largest passenger car Beijing Auto has ever made.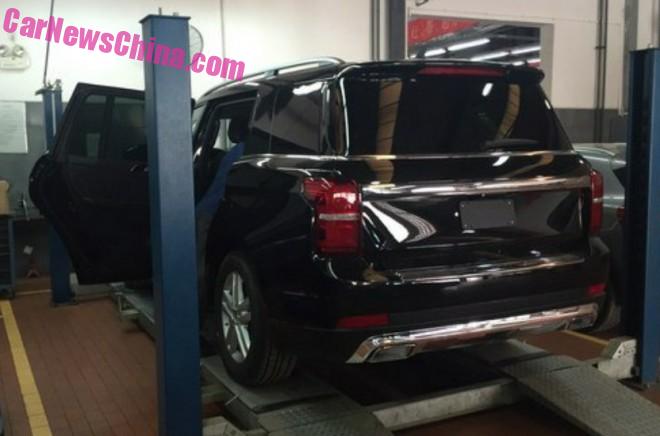 The drivetrain of the BJ90 is completely Mercedes; it will be available with two engines: a 3.0 twin-turbo V6 with 333hp and 480nm (GL400), and a 4.0 twin-turbo V8 with 421hp and 600nm (GL500). Transmission is the MB seven-speed automatic, sending power to all four wheels via the MB 4matic four-wheel drive system.
The Beijing Auto BJ90 will compete directly with the upcoming Hongqi LS5 SUV, which will be powered by a 4.0 twin-turbo V8 with 381hp and 530nm, mated to an eight-speed automatic gearbox.