A beautiful blue R33 Nissan Skyline GT-R, Spotted in China on the Beijing Tuning Street. The speedy 'Line is set up for local drifting competitions and fitted with a hefty body kit and slick-like tires with ultra wides at the back. The front bumper is damaged and held together with black tape.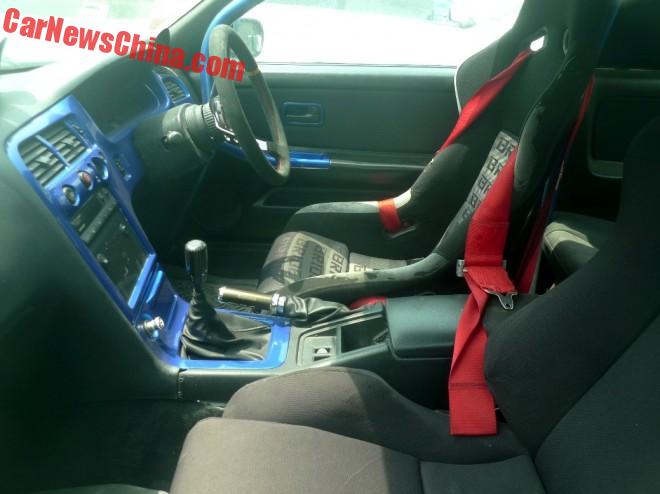 The interior was modified with a race seat for the driver, a custom made hand brake, and a click-off steering wheel. The vehicle is right-hand drive and was imported from Japan. It is absolutely not road legal in China, but this monster has been seen on the highways of the capital more than once. Well, when you want to joint a drifting race you got to get there first.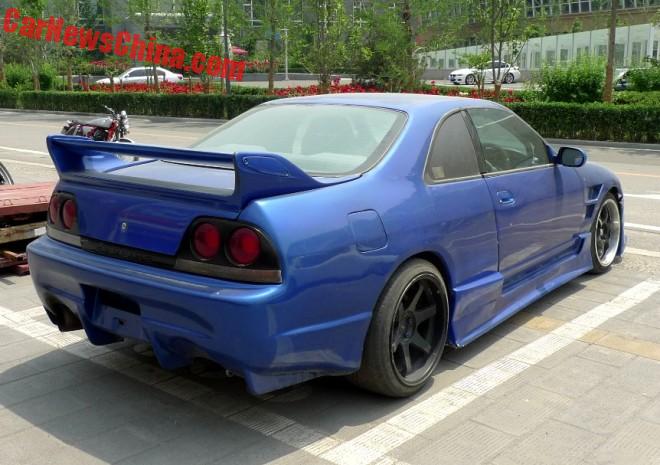 The rear lights and rear wing are original. The R33 was made from 1995 until 1998, and has gained a wide cult following since. Power came from a super strong 2.6 liter twin-turbocharged six-in-line with an output of 276hp and 353nm, the engine was mated to a five-speed manual sending horses to all wheels.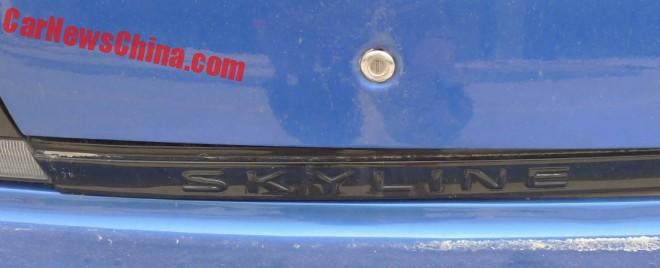 This Skyline however has a few horses more, it pumps out a hefty 500 of them, according to staff at the shop that prepares the vehicle for races. This shop is very famous for importing and tuning all kinds of speedy Japanese stuff, including an EVO IV, an  EVO V, a Nissan R32 Skyline GT-R V-spec II, a Mazda RX7, and a souped up Mazda RX8.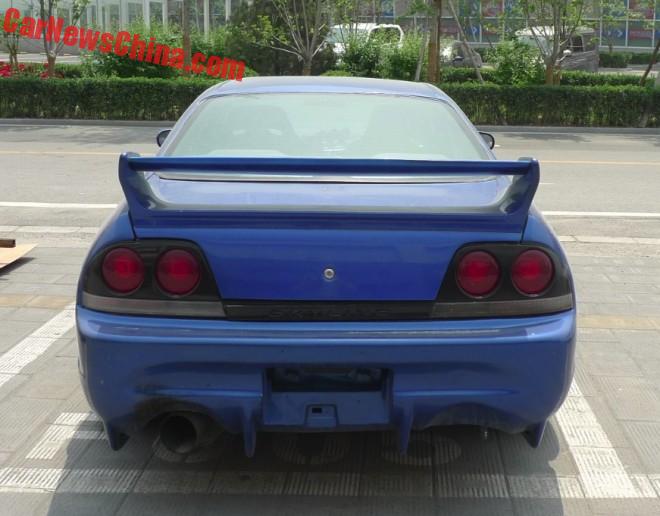 Diffuser is part of the bumper, with a giant pipe on the left.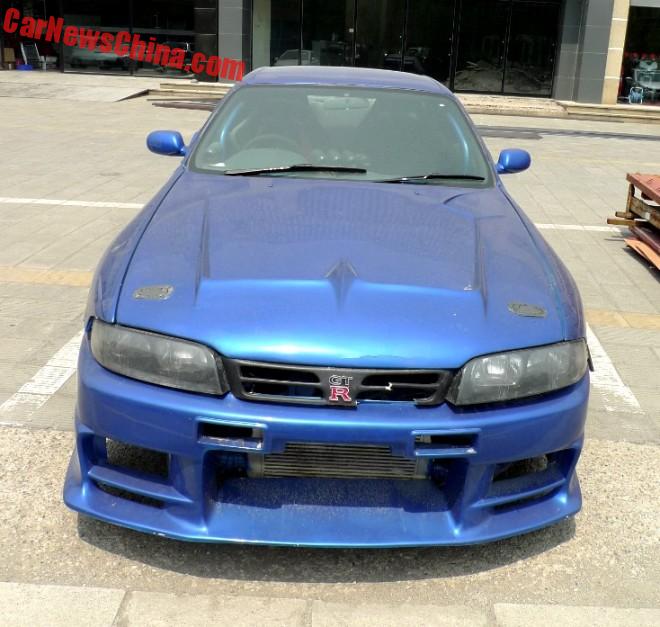 Intercooler hidden inside the front bumper-spoiler section, sitting very low, will catch air and stones and loads of dust.