The new Qoros 5 SUV will be launched on the Chinese car market in March, and the first examples have arrived at Qoros dealers throughout China. Price will range from about 150.000 to 220.000 yuan. The Qoros 5 debuted in November last year on the Guangzhou Auto Show.
The Qoros 5 SUV, formerly known as the Qoros XQ3, will be the flagship of the Qoros range. It stands on exactly the same platform that also underpins the Qoros 3 Hatch, the Qoros 3 City SUV, and the Qoros 3 Sedan.
The platform is not enlarged or stretched or otherwise altered, but it is slightly raised for that high-riding SUV feel. The 5 is powered by the same 1.6 turbo that also powers all the other Qoros cars. It has an output of 156hp and 210 230nm, and it is mated to a six-speed DCT.
Size: 4587/1869/1676, and wheelbase is 2697.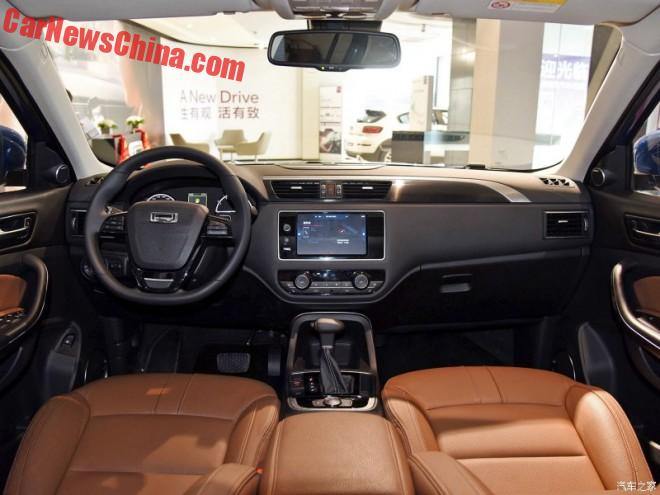 The interior too is exactly the same as in the other Qorii; very black and dark. The eight-inch touch screen is on the small side for 2016. The Qoros 5 comes standard with Nappa leather and a Bose sound system, and that is about all the excitement you can get.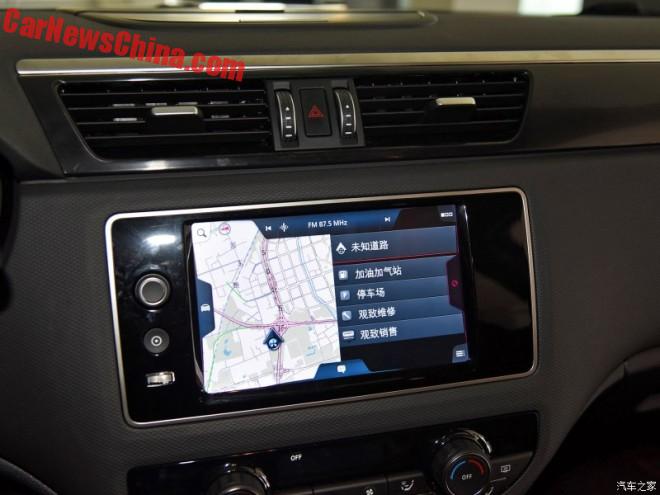 Only the positioning of the air vents is slightly different compared to the Qoros 3 range. Said screen hasn't been updated since the launch of the Qoros 3 sedan in late 2013. Most other local Chinese car makers do a better job; check out Zotye and Dongfeng and Weifang for just three examples.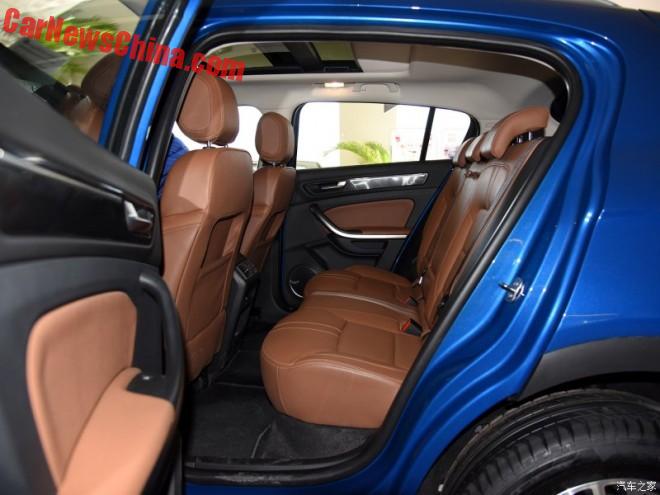 Enough space for three. Floor is black, ceiling is beige. Panoramic sunroof is huge.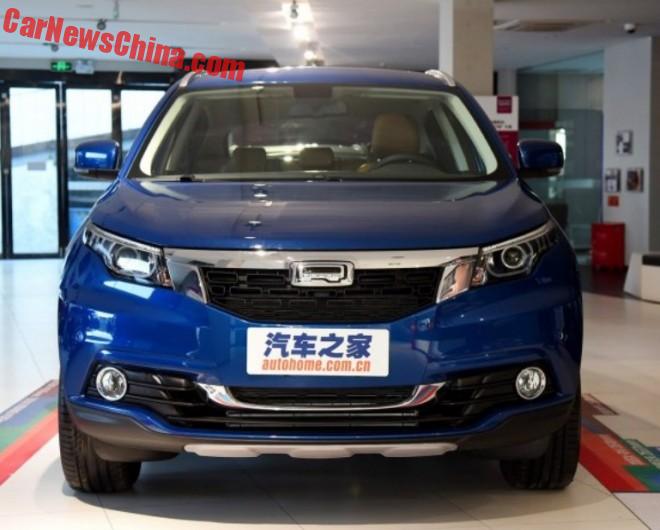 A heavenly shiny grille, with the strips topping the headlights.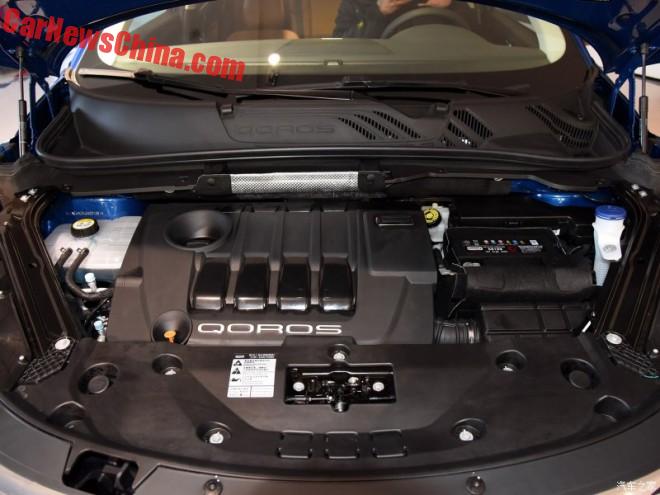 The trusted 1.6 turbo.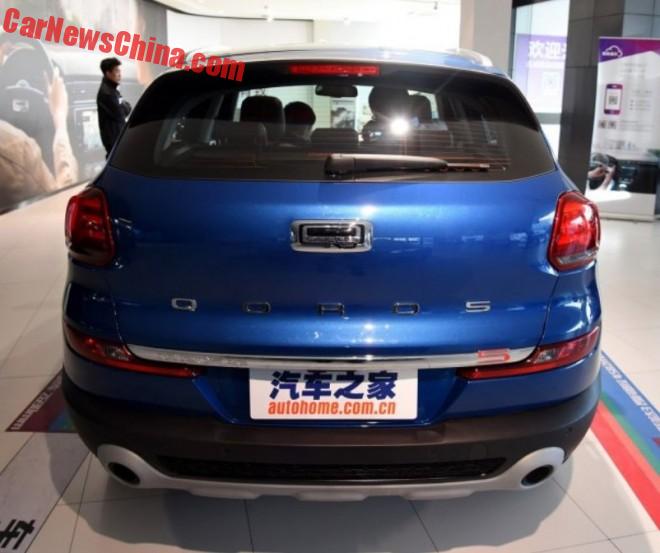 The biggest logo in the business, and QOROS in giant capitals. Pipes nicely integrated in bumper.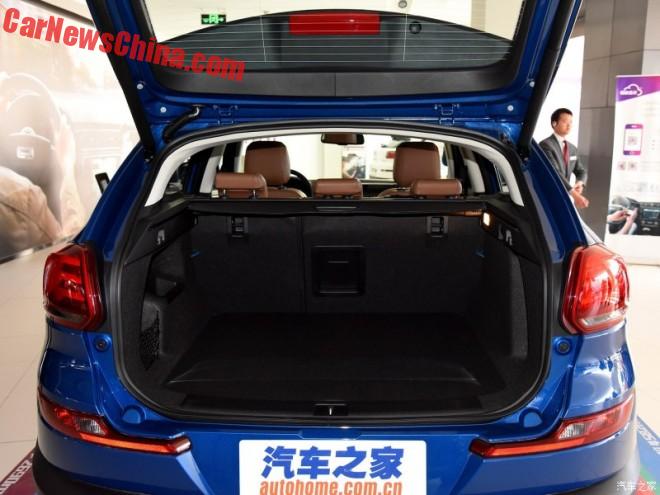 Big booth. The new Qoros 5 SUV from China.