Over the years we have seen many great examples of car transport the Chinese way, with two rows of cars on top on endlessly long trucks. We had however never seen how these trucks go through tunnels that are just a bit too narrow. Now we have; they drive in the middle! With many thanks to Reader Robert who is currently making a challenging road trip from Shanghai to Kashgar.
The tunnel is too narrow for the truck to drive on one of the two lanes, so the driver steers his vehicle on the middle line, holding to the center of the tunnel, keeping his precious load just far enough from the tunnel wall. Other cars cannot pass and have to wait until the end of the tunnel. Even the small minivan has no chance of speeding bye. The cars on the truck appear to be Peugeots, fresh from the factory in Wuhan.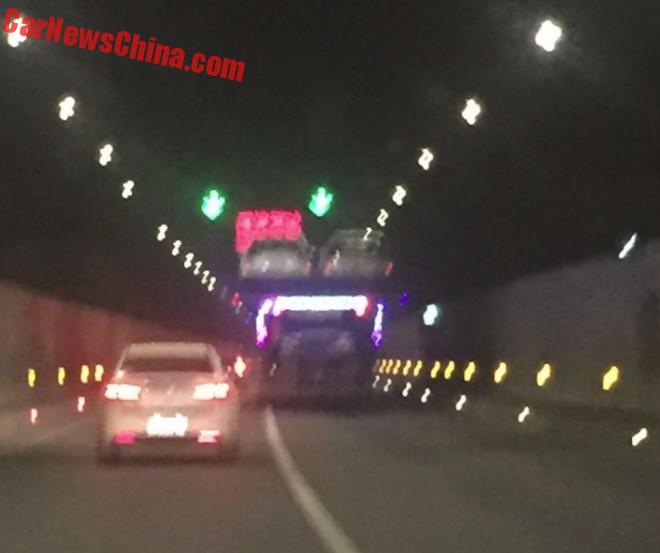 Another one in a slightly bigger tunnel. Still, the truck has to go over the center line and take about a meter more on the right side. A small car might be able to pass but it seems better to be careful, you really don't want an accident with a monstrous car carrying truck in a tunnel in China.
Good luck to Robert and more about his trip soon later!