We have seen some impressive ways of transporting cars on Chinese roads but this one beats 'em all. A giant truck carrying Changan pickup trucks and MPV's was Spotted in China on a highway near Beijing by Reader Lao Wei, thank you for the pictures! The car count: 16 up + 14 under = 30 (thirty).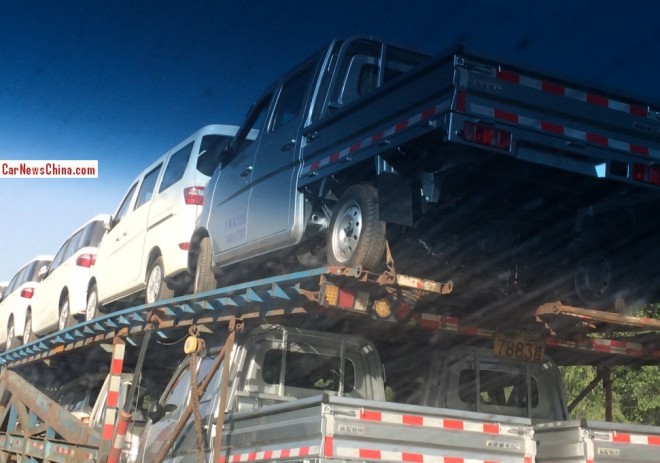 Transporting cars in this way is officially forbidden in China, but in reality nobody cares. The giant trucks are too large to move into crowded city areas, where the dealers are, so they are normally offloaded outside town with staff driving the vehicles one by one to the dealer.  As it happens I saw such an unloading a few days ago, late at night in the faraway suburb. I took a shipload of pics, will post in another post soon!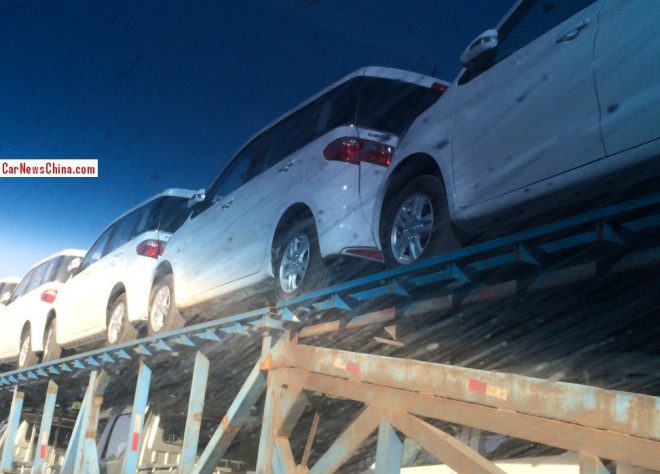 This particular truck carries Changan pickup trucks and here the Changan Ouliwei MPV. The factory is in Chongqing, a road distance of about 1700 kilometer. A long ride…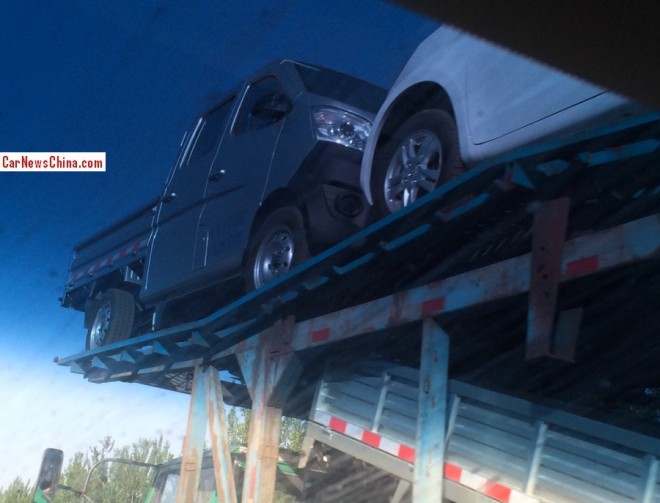 If it doesn't fall, it fits.
Time now, for our Famous Collection of Car Transport Madness in China™: eleven trucks, 12 Venucia's, nine trucks, tricycles, three trucks, almost four, ten, three and confusing, 26 Volkswagens, 16 JAC's, 14 Peugeots, and 20 Toyota's.