This is the final production version of the new Borgward X7 SUV. It will have its public debut on the Beijing Auto Show and launch on the Chinese car market soon thereafter. The production version seems very close to the concept that debuted last year in Frankfurt, with some minor differences on the grille.
But first things first! Borgward also showed a slide with their product plans, and it looks impressive. On the far left-top the BX7. Below that the Borgward BX5 which is now confirmed for this year. To the right of the BX5 stands the Borgward BX6, now confirmed for 2017.
From then on until 2022 another 11 Borgwards will hit the markets. Ambition is good! We see one SUV positioned above the BX7, an MPV, a sporty sedan based on the BX5/6 platform, a smaller sedan, a smaller SUV, another sedan, a wagon, two small MPV's, and another wagon.
All these cars will be based on the 'BSP' modular platform. There are two variants: BSP-T for everything larger than 4.5 meter and BSP-S for the shorter cars. The big BX7 thus stands on BSP-T.
Borgward is working on a wide range of engines to power all these vehicles, including a 1.0 turbo, a 1.4 turbo, a 1.5 turbo, a 1.8 turbo, and various hybrid drive trains.
The BX7 is powered by a 2.0 turbo in two variants: one with a high pressure turbo with an output of 224hp and 300nm, and one with a low pressure turbo with an output of 201hp and also 300nm. The former will be designated '28T' and the latter '25T'. Both will be matched to a six-speed automatic sending power to all four wheels via a BorgWarner 4WD system. Borgward calls this system 'iWD'.
The numbers for the size of the BX7 have changed a a few times during the development progress, although not by much. This is the latest with the new numbers in black: 4715/1910/1690, and wheelbase is 2760 (previous: 4713/1911/1694).
To sell it all Borgward plans to have 120 dealers in China at the end of this year and 200 at the end of 2017. Borgward dis not make any specific announcement on plans for export.
Borgward is 100% owned by China's Foton Motor, a subsidiary of the Beijing Automotive Industry Corporation (BAIC). Foton Motor (web) is a commercial vehicle manufacturer. They make heavy trucks, light trucks, vans, minivans, MPV's, pickup trucks, and rough 'n ready SUV's. They also have a truck making joint venture with Daimler-Benz.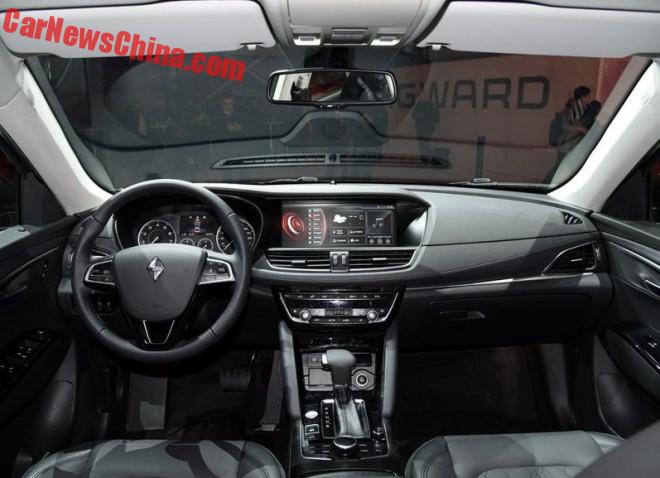 The interior looks great but a tad too dark with all that gray and black. Dials are analogue with a small screen in between. Main touch screen is a 12.3 inch beauty, controlling everything from climate to telephone to music. Gear lever is on the big side for 2016.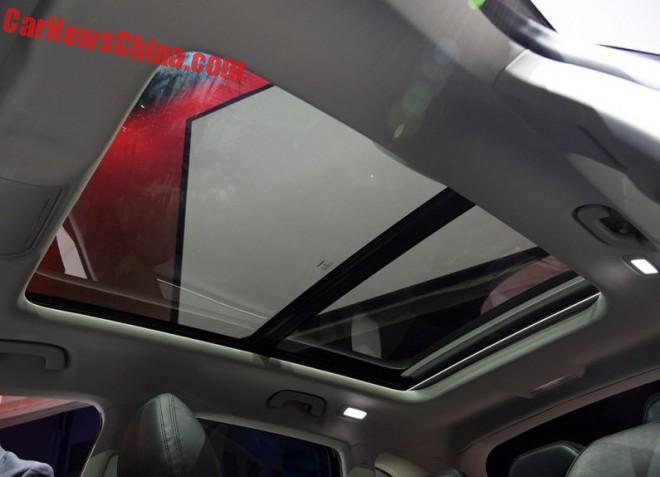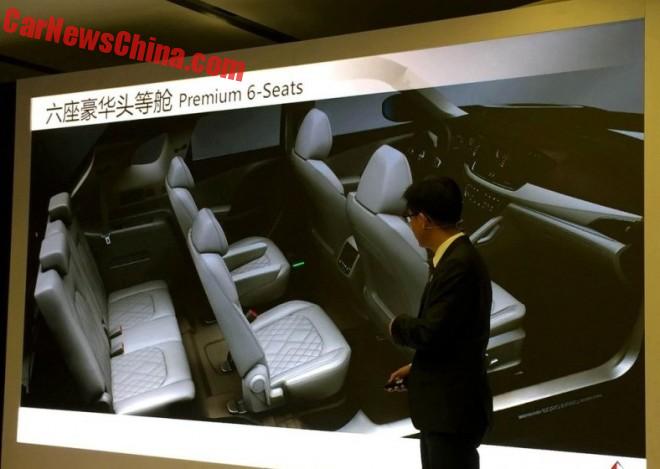 The base model is a five seater. Customers can also order a small bench in the back making it a seven-seat car, and then they can go for 'Premium' which deletes one seat in the middle row, as seen on this photo. The two remaining seats do not seem to be much bigger or otherwise fancy, and there is no rear-seat entertainment.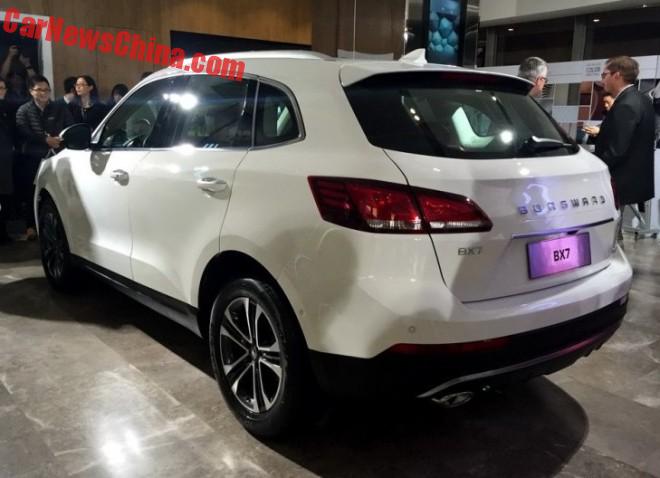 Large lights with the Borgward name in between.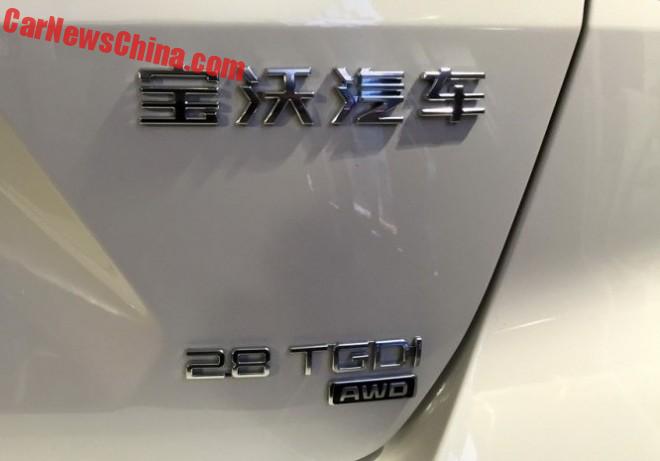 Chinese name for Borgward is Baowo (宝沃).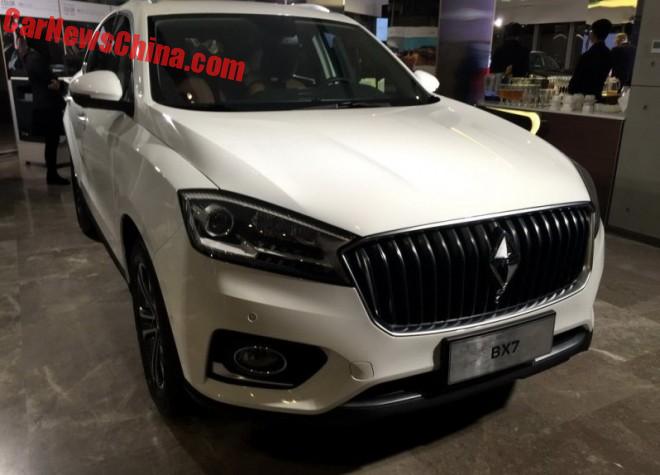 The absolutely impressive grille with the Borgward badge in black and gray.