Another dramatic car crash in China. A Ferrari F12berlinetta supercar, crashed into a road barrier on a highway north of the great city of Hangzhou in Zhejiang Province. The accident happened when the driver lost control of the vehicle while driving at high speeds over a very wet road in heavy rain.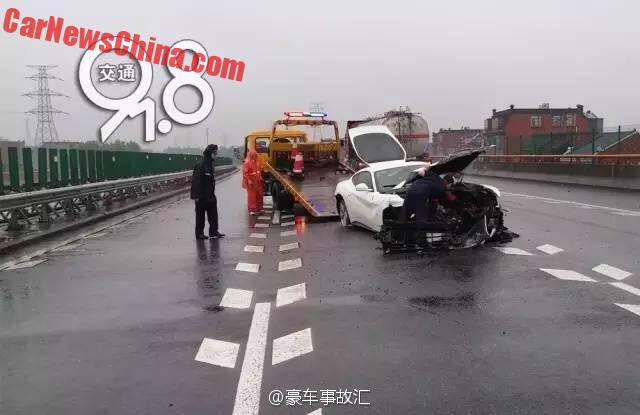 The F12 bounced off the barrier and came to a stop in the middle of the highway. The front is heavily damaged and might be beyond repair. Buying a new one is expensive, price starts at a hefty 5.3 million yuan or $835.000. Power comes from a 6.3 liter V12 with 730hp and 690nm, good for a 340km/h top speed and 0-100 is gone in 3.1 seconds. You got to be careful with that much power!
The F12berlinetta doesn't crash as much as the 458. Still, we have a few: trees, with Benz, and one with an MPV. The roads in and around Hangzhou seem dangerous for supercars. We see a lot of crashes there: McLaren P1, Maserati GT, Ferrari 458, Lamborghini Gallardo, and an Aston Martin Rapide.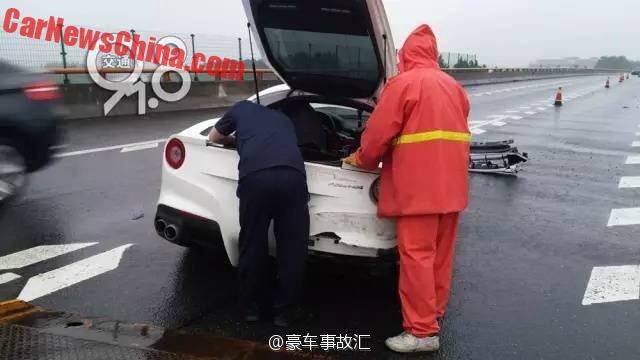 Happily the owner was unhurt, he can be seen here, without a raincoat on, grabbing some stuff from the back.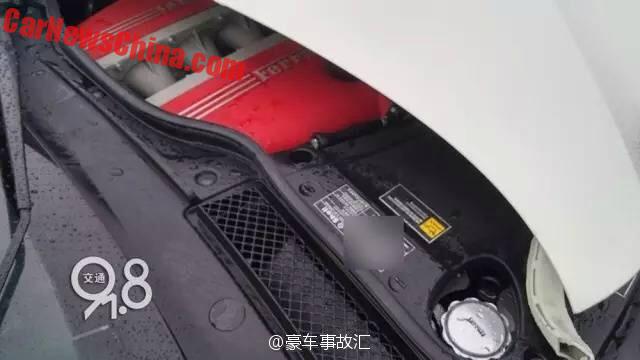 It seems the impact of the crash dislocated the V12 engine, moving it a bit to the left.