Nasty car crash in China in the great city of Hangzhou in Zhejiang Province. A Volkswagen Santana Vista taxi hit a Maserati GranTurismo hard at the passenger door resulting shiploads of damage to both vehicles. Fortunately nobody got seriously hurt, but that Maserati doesn't look too good…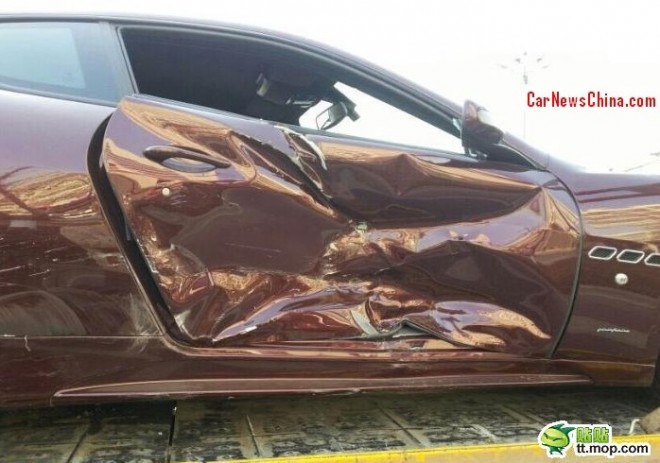 That door, needs to be replaced. The body work however seems basically all right, except for some scratches here and there. Price for a GranTurismo starts at 2.46 million yuan or 403.000 USD, and repairs are incredible expensive in China. The owner of this car is looking at at least a 100.000 yuan. Local media were late at the site, so what caused the accident is not sure at the moment. But the Volkswagen was the hitter…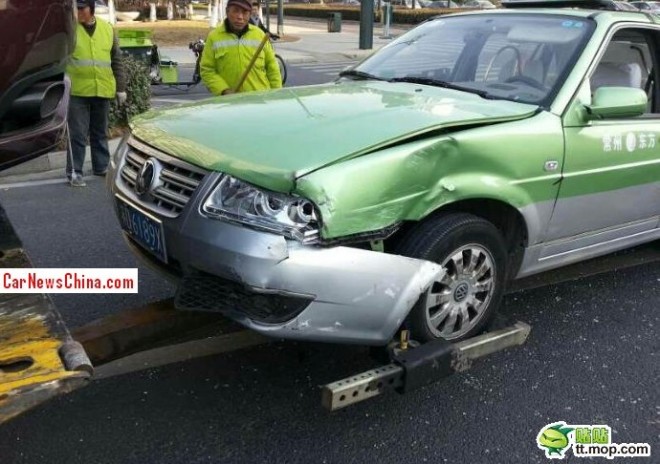 Bonnet, bumper, and light are gone beyond repair. Suspension likely damaged as well.
The Volkswagen Santana Vista is still in production today, the latest in a long line of China-only Volkswagen Santanas based on the Brazilian-build Volkswagen do Brasil Santana 2000 which again was based on the ancient Volkswagen Passat B2. Current price starts at 58.900 yuan and ends at 79.800 yuan. The all-new Volkswagen Santana, a much smaller and less interesting car, was launched on the China car market in December last year.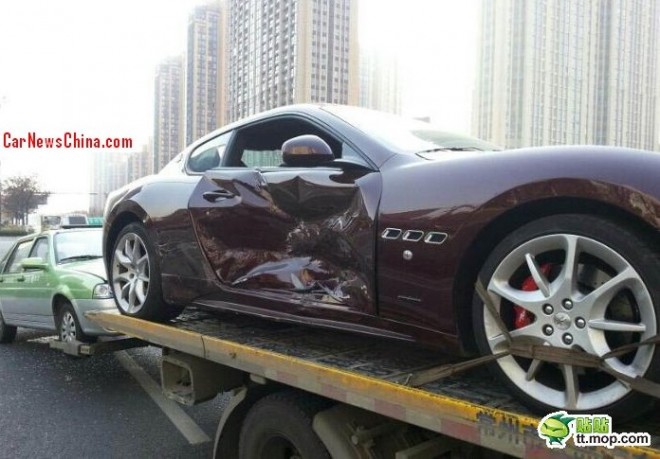 Volkswagen behind truck, Maserati on truck. An so it should be. Time now, for our Famous China-Maserati GranTurismo Collection™: 4200GT, shiny purple blue, matte-pinkish red, woman, shiny blue, glitter, GranTurismo S in Bling, with whipping babe, crash, Beijing-Bling, crash, and DMC.
---