Yet another nasty car crash in China. A red Ferrari F12berlinetta crashed into trees and bushes on a road barrier in the great city of Fuzhou in Fujian Province. The speedy Italian beast somehow ended up in green entirely, with local sources saying the driver lost control of the Ferrari while overtaking at high speed.
Damage doesn't seem too serious but we cannot see the front. Fortunately there was nobody walking on the barrier due to the late hour, at day time these things tend to be crowded with idiots trying to cross the highway. The driver managed to get out of the car without any serious injuries, but he apparently forgot to take the key out. The dashboard lights and lights are still on.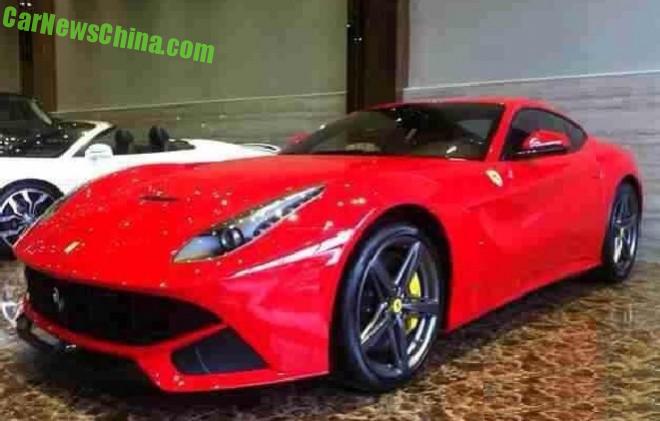 This is, or was, the very same vehicle in better times. Matte gray alloys with yellow brakes. Fiery red!
The Ferrari F12berlinetta is a very popular supercar in China, priced at 5.3 million yuan or 835.000 USD. Power comes from a 6.3 liter V12 with 730hp and 690nm, good for a 340km/h top speed and 0-100 is gone in 3.1 seconds.
Time now for our Famous China-Ferrari F12berlinetta Collection™: a*hole, Pink, different, galaxy, crash, with SLS, with 458 and license (99F12), matte gold, garage, license (6KF12), at the wedding, license (00F12), with 458,  red in Zhongshan,  with friends, black in Shanghai, on the move in Wenzhou, blue in Xiamen, dusty in Wuhan, red in Guangzhou (crashed), black in Chengdu, and a truck full in Shanghai.