A Chinese journalist crashed a brand new Lamborghini Gallardo during a test drive this morning,  on a very wet highway near the great city of Hangzhou in Jiangsu Province. Press was invited to test the latest-facelifted Gallardo that debuted on the Paris Auto Show in September last year.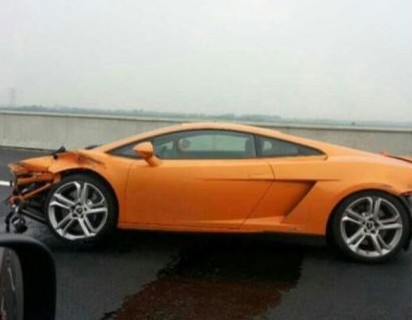 The front and back of the car are completely gone. The 30-year old journalist, surnamed Zhu, was said to be an experienced driver. Fortunately he was unhurt but the poor Lamborghini was completely wasted and will be scrapped. Super cars are very expensive in China, price of the Gallardo starts at a manic 3.3 million or 536.000 USD.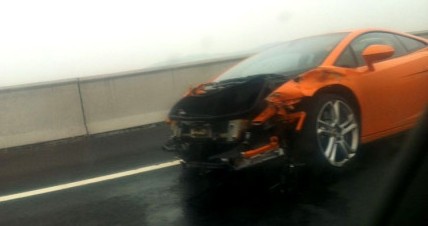 Time now for our Extremely Famous China-Lamborghini Gallardo Collection™: Sesto Elemento R/C, orange, yellow, crash, orange with Mac, tree-crash, matte black, license plate, pink, Balboni, LP550-2 GZ8 Edizione Limitata, shiny green, chrome, Reventon, crash, GZ8 Edizione Limitata, shiny-blue, matte-black & orange, water melon, red wheels,  HK20, pink, matte-black, gold, pink, another pink, lime-green, in gold, one purple, another purple, Gold Edition, and a Spyder Performante.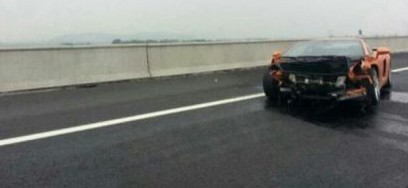 Us journalist has something to write about.