FAW is busy with its famous Hongqi brand. They will soon launch the facelifted H7 sedan, a bus is underway, the big 'n badass LS5 SUV is as good as ready, and then there is this Hongqi HS7 SUV, the production version of the Hongqi S-Concept.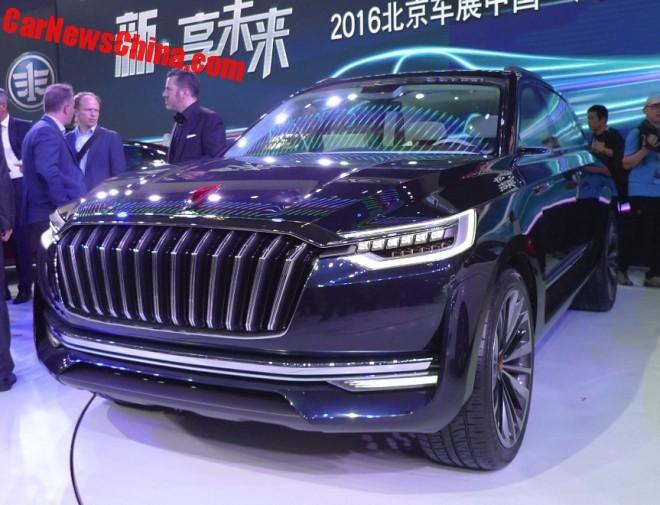 The concept.
The overall design of the production car is more or less the same. The grille is a bit smaller, lights are a bit bigger, bumper changes a lot, and all the concept-thingies like the mirrors and such have been deleted.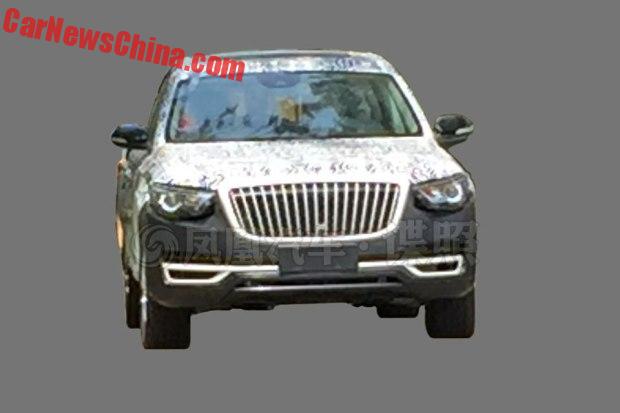 The HS7 on the road.
The origin of the platform of the HS7 is yet unknown. Chinese media say it stands on the same platform as the Hongqi H7, which is basically a rebadged Toyota Crown. We think that is unlikely. We bet the HS7 is based on the Audi Q5 which is made in China by the FAW-Volkswagen joint venture. Proportions seem about rights, although the HS7 appears to be a bit longer. Audi and Hongqi go a long way back, so they might as well get back together again. More as we get it…