An extremely rare and racy pickup truck based on the China-made C6 Audi A6L, Spotted in China on a car market in east Beijing. The vehicle was a bit dusty but otherwise in a good condition. It was formerly owned by a nearby Audi dealer, when this dealer closed due to a nasty bankruptcy the car was sold to a small repair shop and there it stands today.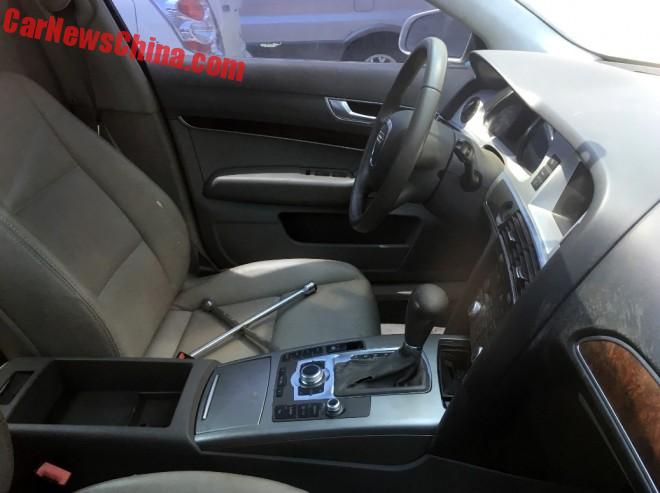 The interior is vintage Audi A6L. no obvious changes made. Very luxurious for a pickup truck, with loads of leather and wood. The pickup truck is powered by a bog standard 3.0 V6 with 218 horses.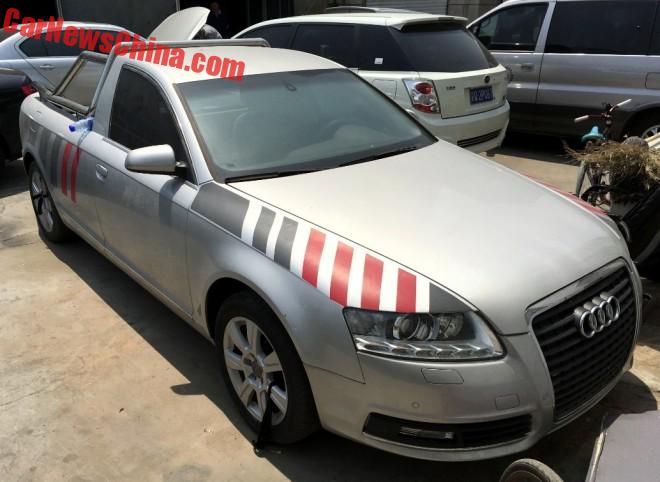 The C6 Audi A6L is a stretched variant of the Audi C6 sedan, it was manufactured in China by the FAW-Volkswagen joint venture from 2006 until 2012. As far as we know there are two pickup truck variants. This car, which was converted in 2012, and another more sporty one which was converted in 2013. The second car was seen in 2014 at yet another Audi dealer in Beijing. The trucks were a marketing ploy, they didn't have any other function. And then there is the one-off pickup truck based on the C5 Audi A6, which was seen in 2012 in Anhui Province, based on a then-brand new car.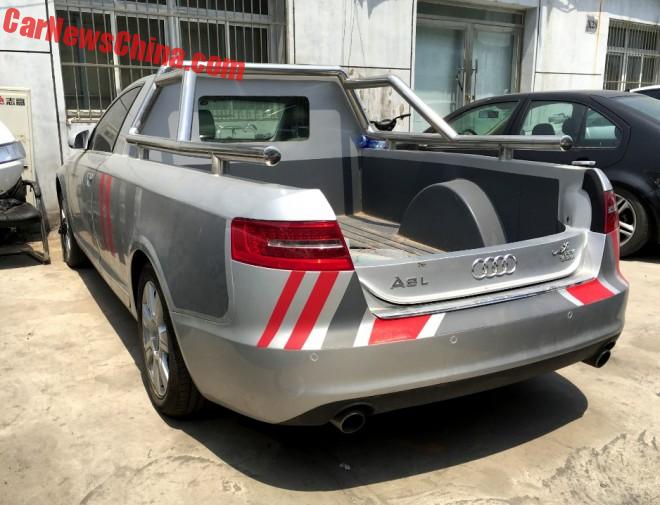 The vehicle looked very good, the conversion was clearly done professionally and with great care. See for example how they moved the Audi badge to the back of the bad. I like that kind of eye for detail. The frame on top of the fenders looked very solid.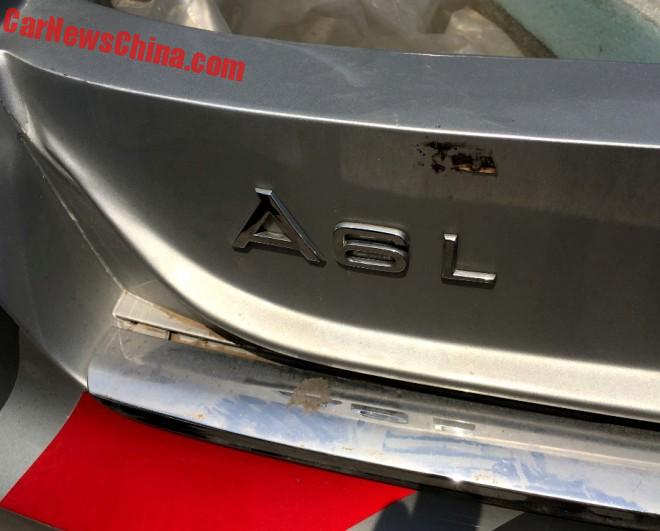 The A6L badge stayed on.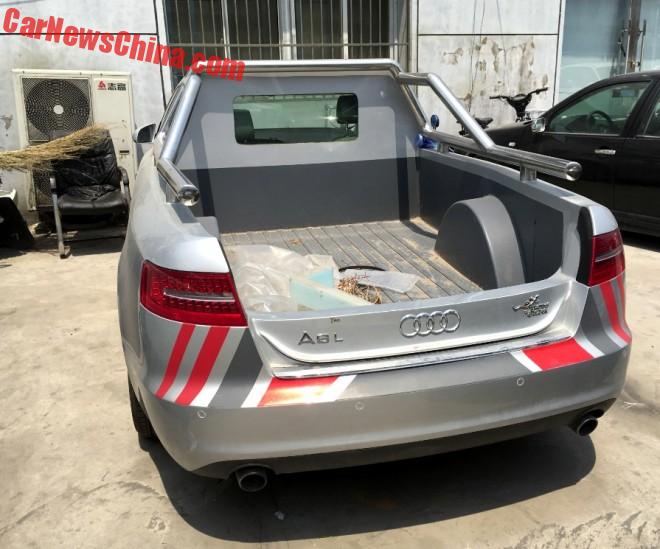 The bed was dusty but otherwise very neat. Check the sides, and the covers over the wheels. All great work.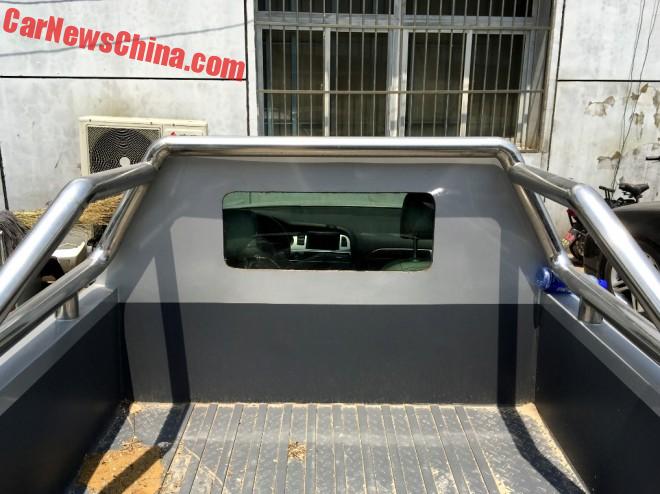 A neat rectangular glass window in the rear of the cabin.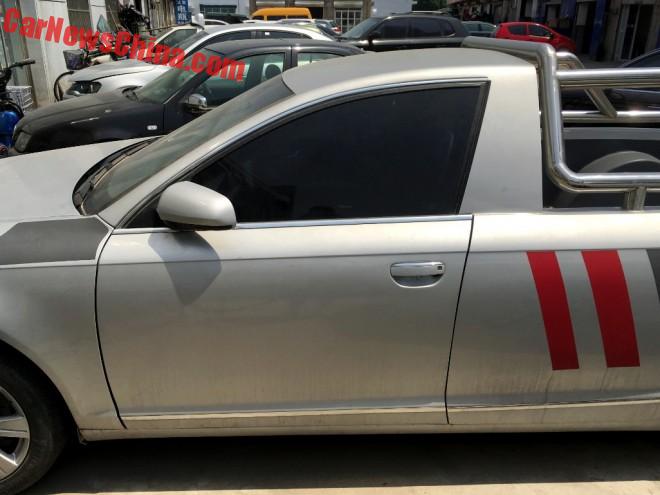 The B-pillar was widened.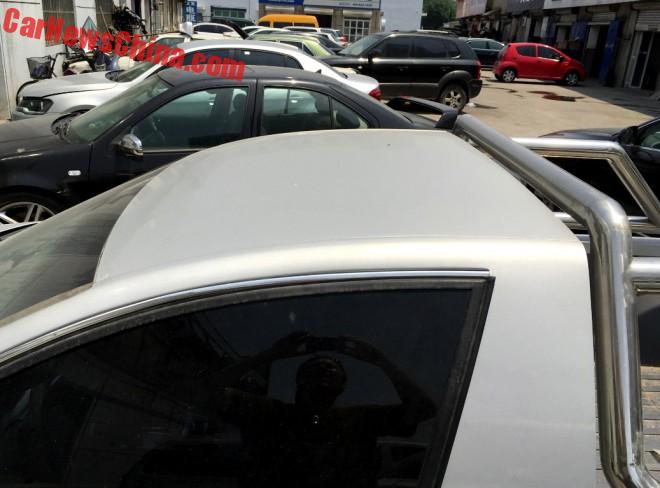 Roof completely flat.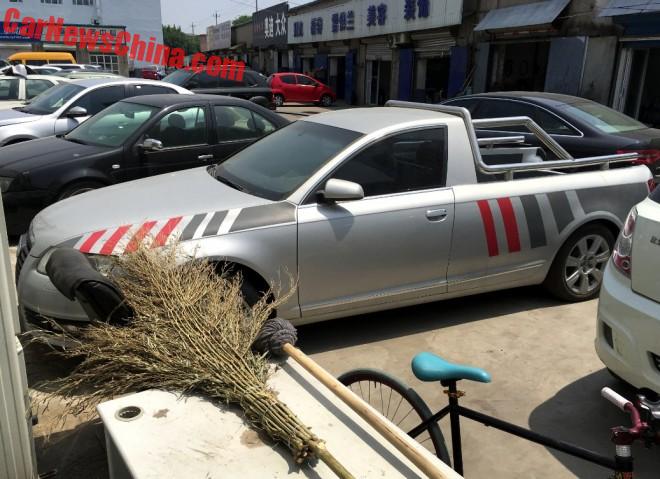 The pickup truck does not have a license plate and cannot legally ride. A guy from the shop told me they want to keep the truck until it "becomes more valuable". Nothing wrong with buying a car for investment, I just hope they maintain it well. Or maybe Audi can snap it up right away..?