Spy Shots showing the new Hongqi H5 sedan testing in China. The H5 is the production version of the wild Hongqi B-Concept. The grille is a bit smaller, but not much. The H5 will be launched on the Chinese car market in the second half of next year.
It is based on the Mazda 6 Atenza that is made in China by FAW-Mazda. FAW, or First Auto Works, is also the owner of the Hongqi brand. Check the mirrors of the test car. Compare:
The Mazda 6 Atenza. Same mirrors. The Hongqi will get a entirely different front, new fenders, a new rear deck, and new doors. The bonnet and greenhouse will be all the same. FAW-Mazda has just released the facelifted 6 Atenza, but the Hongqi H5 appears to be based on the pre-facelifted car.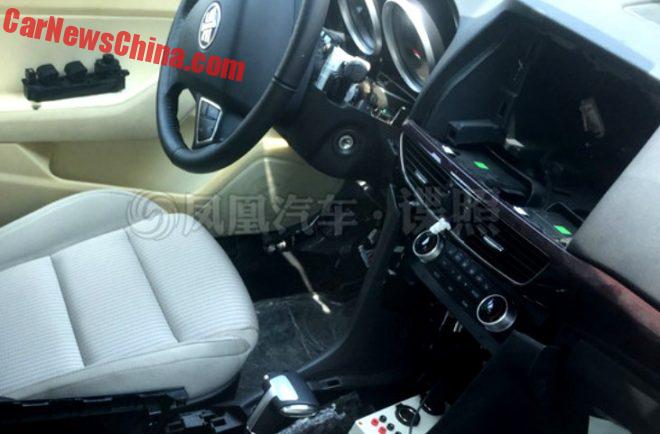 And that we say because the dashboard is the same as in the pre-fecelifted 6. Compare with facelifted 6.
Check the air vents in the center stack, the pod above the air vents, the shape of the instrument panel, the wooded strip over the dash, and the seats are exactly the same as well.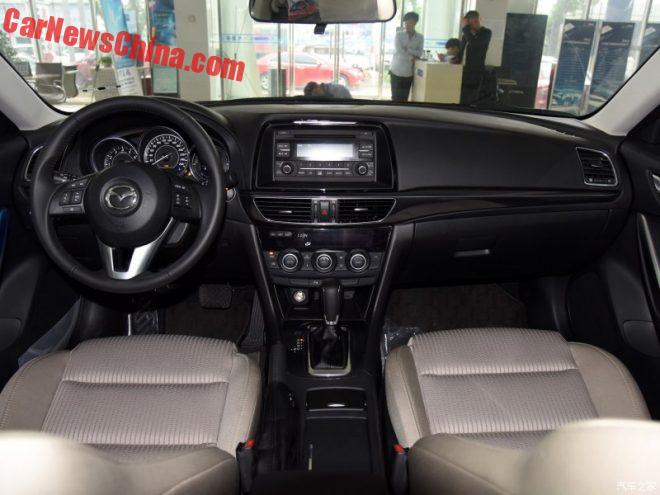 Mazda 6.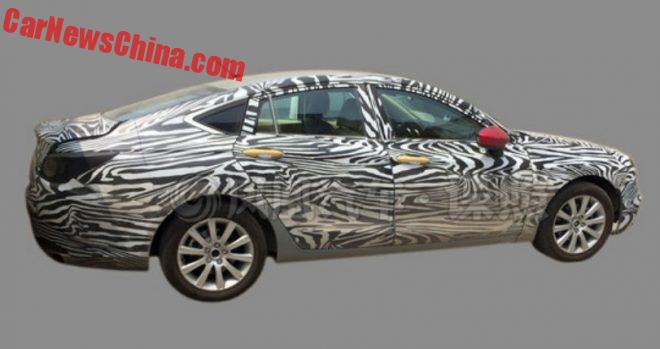 The rear overhang is a bit longer than on the Mazda 6. Profile of the greenhouse is exactly the same.
No news yet about the engines, but we can guesstimate. The 6 is available with a 158hp 2.0 and a 192hp 2.5. We bet that Hongqi will use the 2.0, and add their own 188hp 1.8 turbo and 204hp 2.0 turbo to the engine lineup. They are likely not interested in the 2.5. But again, this is a guesstimate.
The Hongqi H5 will be positioned below the Hongqi L7. Price will range roughly between 180.000 and 240.000 yuan. There will be some overlap with the Besturn B90, which is based on the previous generation Mazda 6. Besturn is another brand owned by FAW. The Besturn B90 is priced from 145.800 to 201.800 yuan. Engines: the 188hp 1.8 turbo and the 204hp 2.0 turbo.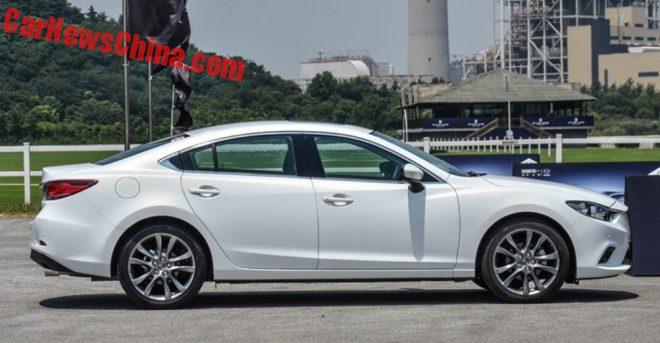 Mazda 6.