And there goes the next Lamborghini Aventador in China. They just keep crashing lately: burned, rain, rain, trash cart, woman, and with a taxi. The latest crash happened in a bridge near Chengdu, capital of Sichuan Province. A matte black Aventador bumped under the bumper of a Volkswagen Tiguan.
The little lady in a white t-shirt drove the Tiguan. The exact cause of the accident is unknown, but it looks like a fairly typical head-tail collision, apparently at rather low speed. Nobody got hurt and the Volkswagen is largely undamaged.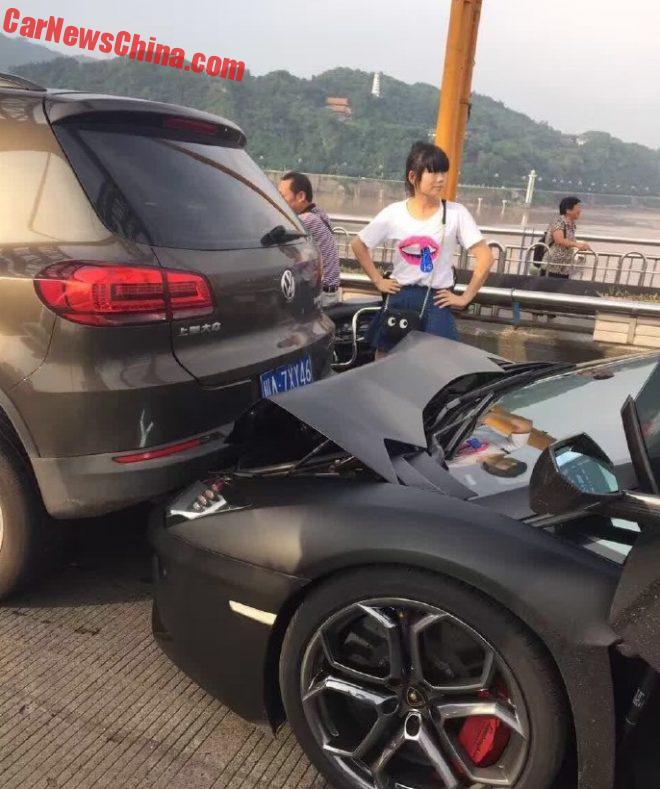 The t-shirt depicts a mouth with pink lips and a pink lipstick. The Lamboo has racy five-spoke alloys and fiery red brakes.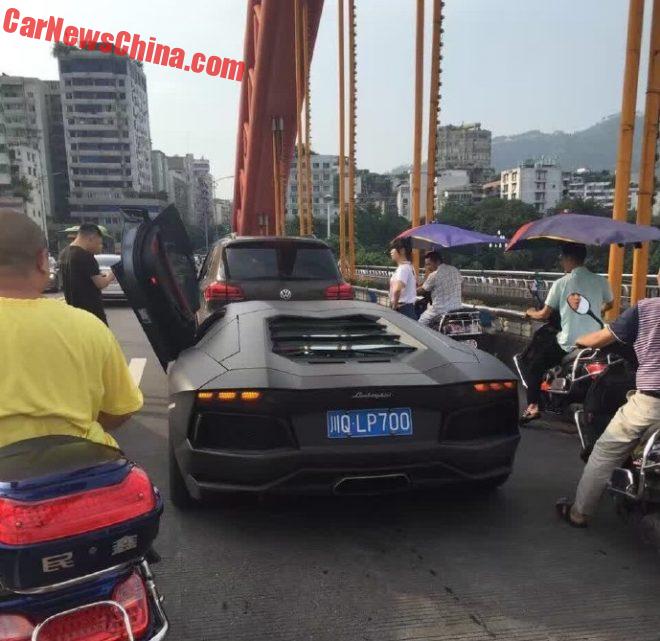 It also has a proper vanity plate' Q·LP700. Note local onlookers with their roofed electric scooters. These roofs can be had at scooter shops for some 100 yuan. They are intended to protect the occupants of the scooter against the sunshine, but they are ultra dangerous with even a little wind. The wind will lift the scooter up and it will become uncontrollable, crashing badly, hurting people. Believe me, I have seen it happening!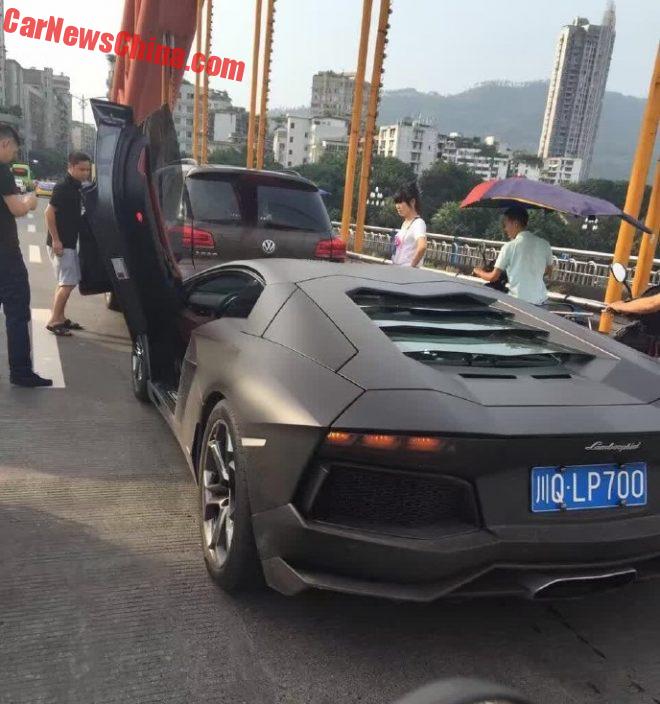 Driver of the Lamboo on the left, wearing trendy shorts. Tiguan lady still looks on.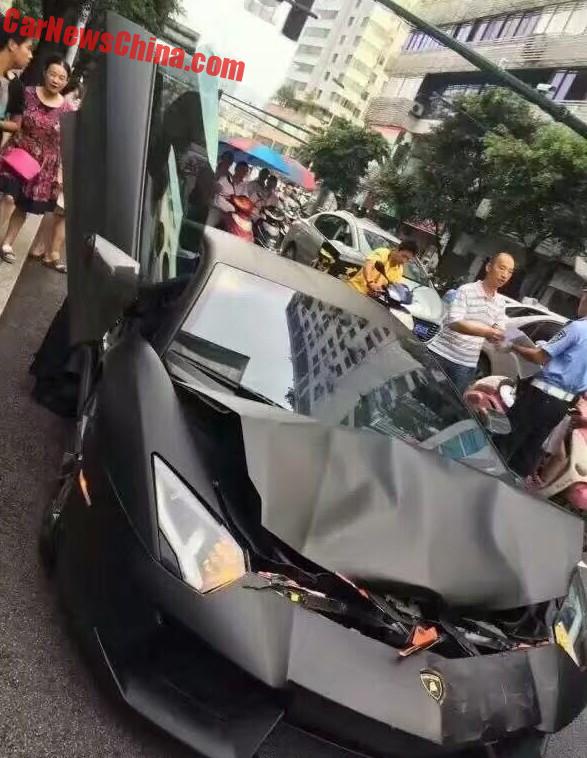 Later that day the Aventador was seen parked alongside a road elsewhere in town. The bumper is all right but the hood is heavily damaged. Price of the Aventador in China starts at a steep 6.48 million yuan or $1.05 million and repairs are famously expensive. But power is brilliant!, a 6.5 liter V12 with 700hp and 690nm, good for a 350km/h top speed and a 0-100 in 2.9 seconds.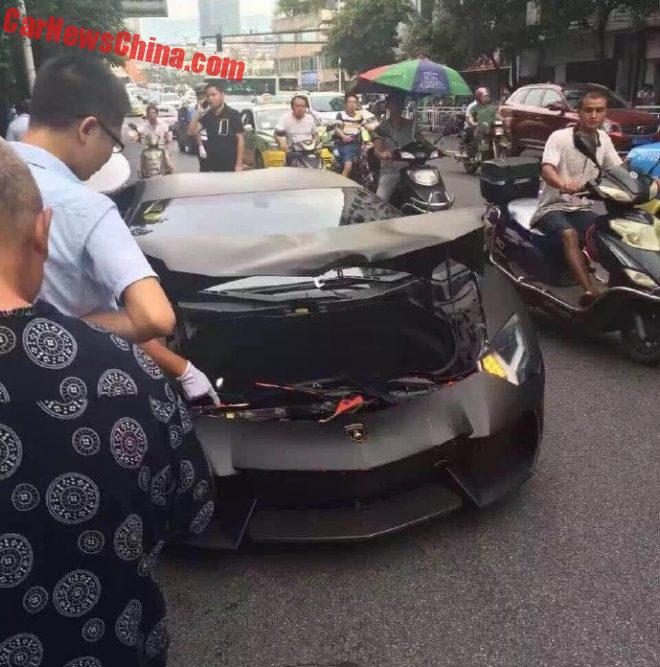 Gloved hand pointing at something.
We hope there won't be any more Aventador crashes for a while. But we do not count on it. Poor car…