More drama for the Lamborghini Aventador in China. We have seen a lot of them crashing recently, and today we got one burning. The accident happened when a spectacular Mansory Competition Aventador prowled over the streets of the great city of Hangzhou, and the engine suddenly caught fire.
The first photo was taken right after the car came to a stop, with the babe jumping out of the passenger door. She must feel hot.
This fine gentleman is the owner of the car, looking cool like hip Chinese people look cool.
The Mansory Competition is a 'body package' for the Aventador, adding a lot of wings and spoilers and thus weight. The engine is normally not tuned, but you never know what the owner did with it in China. These supercar owners here really don't mind bringing their extremely expensive vehicle to the most crappy shops to tune the engine or change the suspension.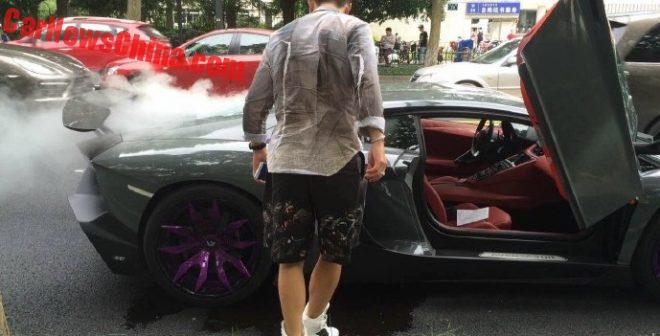 There is a lot of white smoke but no flames. There is a lot of leaked fluid under the car, indicating a leak in a radiator hose. Red interior and purple alloys ultra racy.
The roads in and around Hangzhou seem dangerous for supercars. We see a lot of crashes there: McLaren 570S, Ferrari F12, McLaren P1, Maserati GT, Ferrari 458, Lamborghini Gallardo, and an Aston Martin Rapide. Do not go there when you own something fast!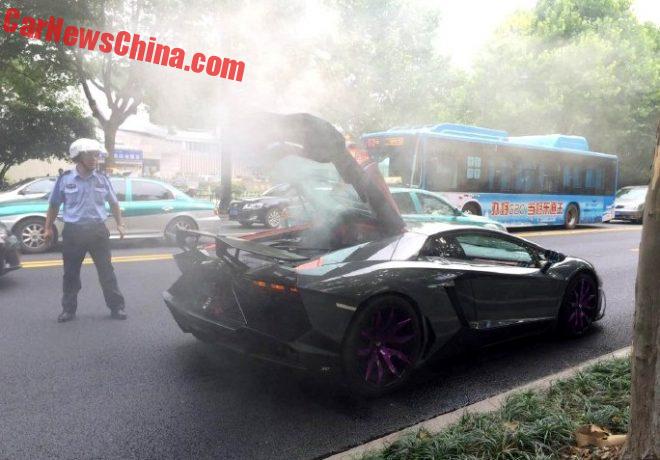 Then a traffic police man arrives with his motorcycle, wearing a helmet.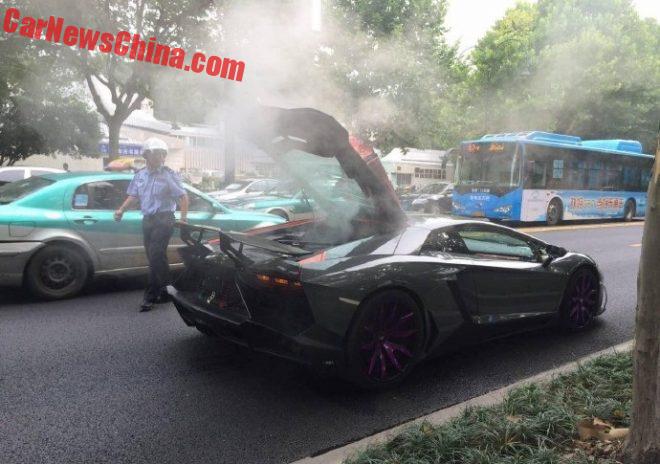 He walks and looks and walks and looks.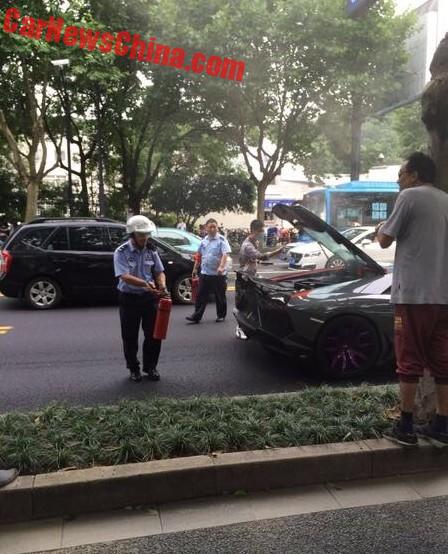 He finally finds a fire extinguisher but the smoke is already gone.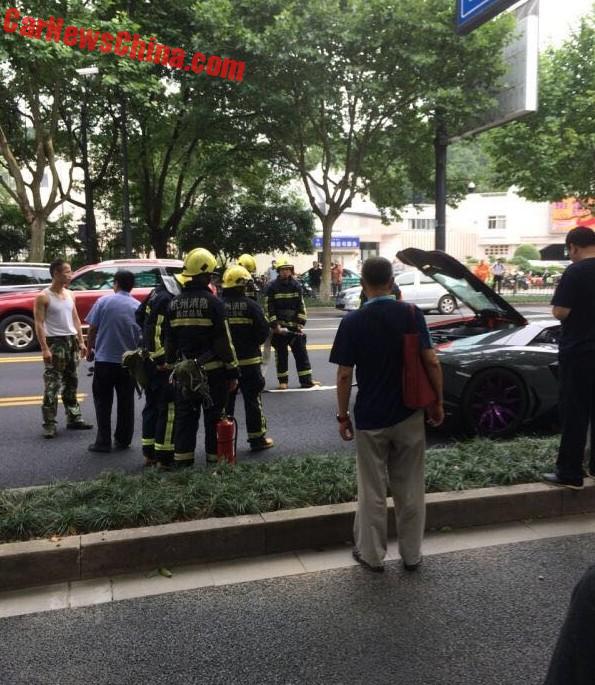 The fire brigade arrives but the smoke is already gone.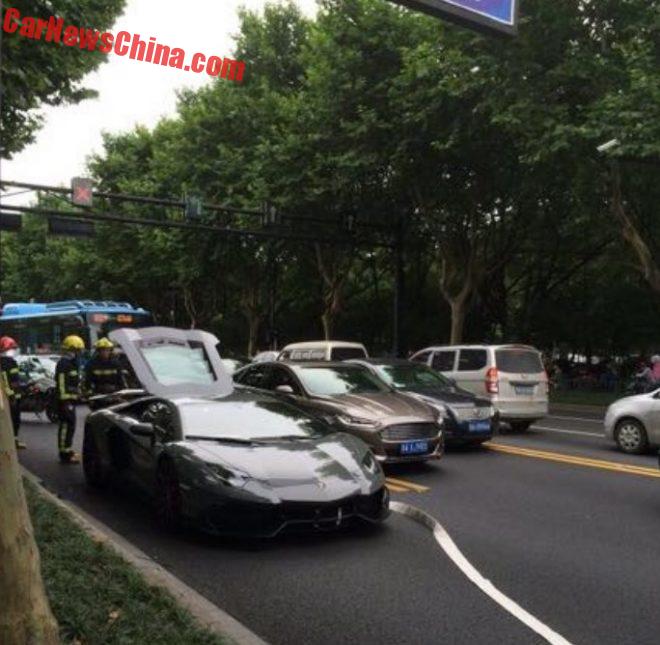 The owner got away very lucky here. The engine likely needs some expensive checking and cleaning, but the car should be back on the road again soon.