The production version of the Changhe Q35 debuted on the Chengdu Auto Show in China, with mad vertical oriented lights in the heavy bumper and a heavily chromed grille. The Q35 has been launched on the Chinese market; price starts at 65,900 yuan and ends at 86,900 yuan.
To celebrate the launch the blue car was sexed up with a pink ribbon. Pinky kinky.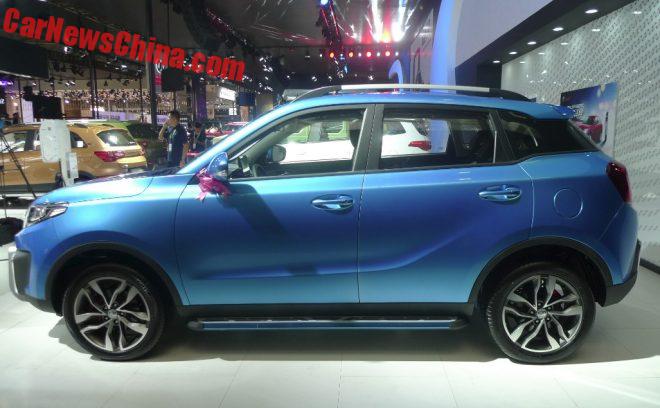 It is a fine looking little car but the wheels are far too small again. Roof rails are properly large and properly useful.
Changhe Auto is a subsidiary of the Beijing Auto Industry Corporation (BAIC). The Changhe Q35 is based on the Beijing Auto Senova X35. The Q35 will be aimed specifically at younger buyers. Changhe is going to be a young and hip brand. The Changhe Q25 was kinda wild already.  We can't wait for more.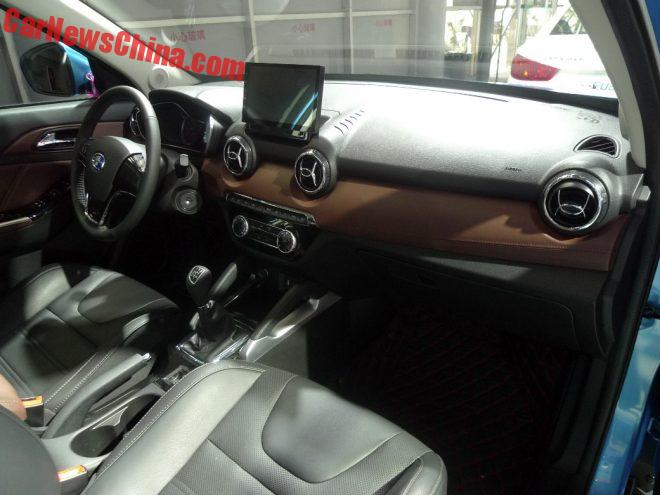 The interior is important for those youngsters. They want something special and colorful. Well. The air vents are cool, with the old Change logo in them, but almost nobody knows that. The seats are too gray. The center stack looks techy. The screen is large enough but it is positioned too high and looks like an afterthought. It also has an aux and a USB port on a ugly panel under the screen.
The screen in the Senova x35 is smaller and much better integrated. On earlier spy shots of the Q35 it had that same smaller screen. These spy shots were from March. Changhe apparently decided the screen was too small, and changed it for a bigger one.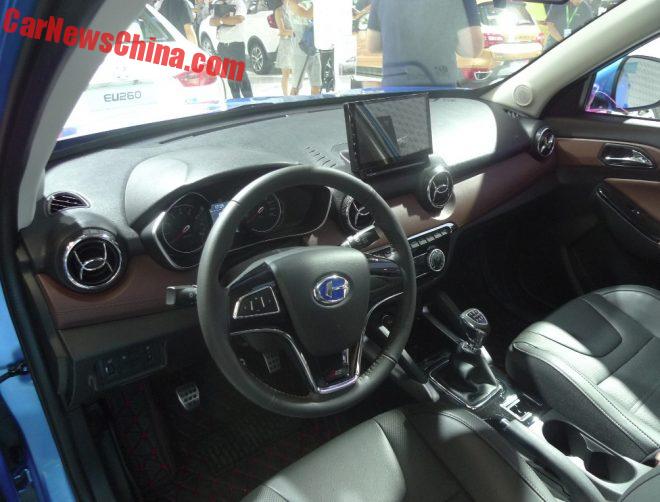 But that is ugly. Blame the young!, they want their screens to be big, and Changhe gives.
The Q35 is powered by a 1.5 liter four-cylinder petrol engine with 116hp and 148nm, mated to a five-speed manual or a four-speed automatic. Yez four-speeders do still exist in China. A lot of local car makers use them in their cheaper offerings.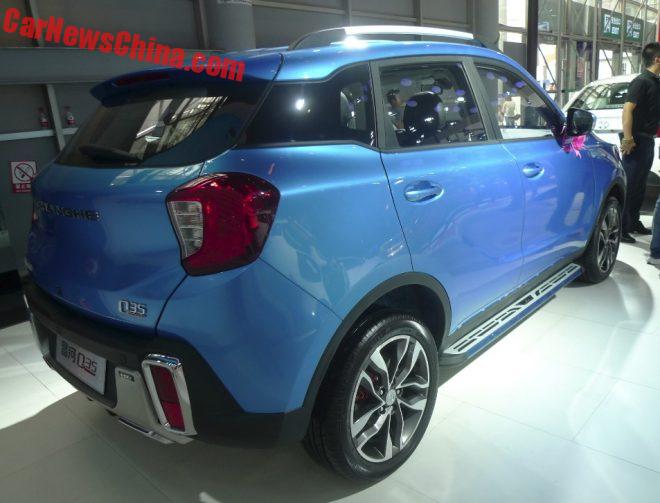 Red brakes. Very red lights. And again these vertical lights in the bumper. They absolutely cool.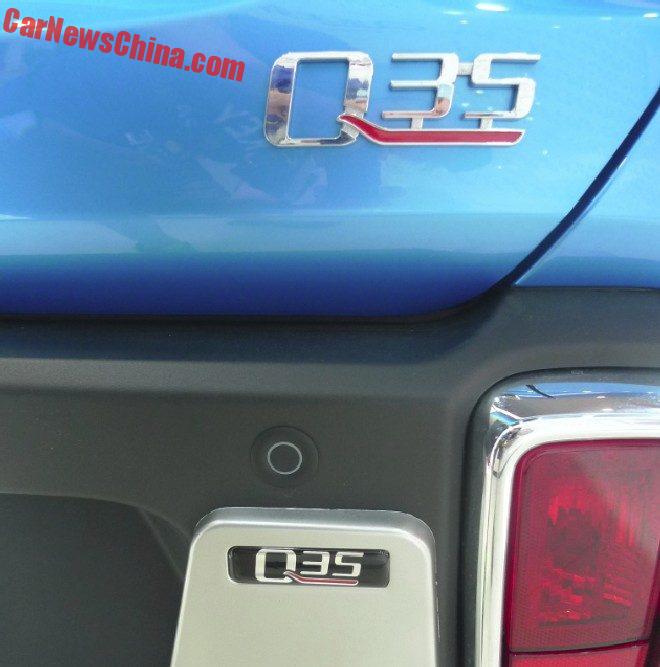 The Q35 has two Q35 badges. You can't mistake it for another car.