Spy Shots showing a new and extra luxurious variant of the Beijing BJ80 SUV. The yet unnamed variant gets new front and rear bumpers, new alloys, red brakes, a new bonnet with an air scoop, and two individual rear seats instead of the 3-seat bench of the standard car.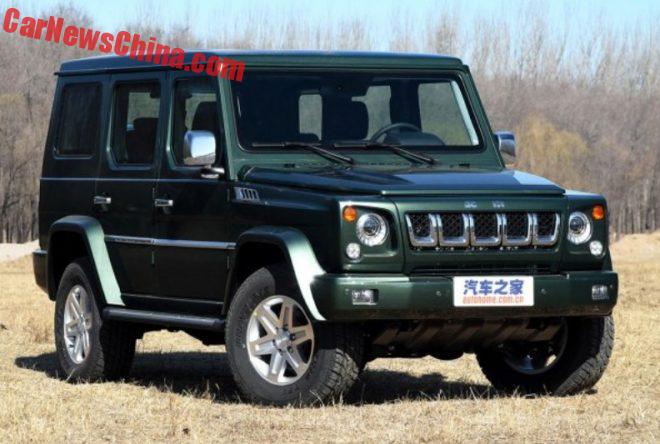 This is the standard BJ80. Price starts at 288.000 yuan and ends at 298.000 yuan ($42.600-44.000).
Power comes from a rather special engine: a Saab 2.3 turbo four, good for 250hp and 350nm, mated to a six-speed manual or a six-speed automatic, sending power to all four wheels.
Beijing Auto Industrial Corporation (BAIC), the owner of Beijing Auto, bought the rights to the Saab 2.0 turbo and Saab 2.3 turbo from GM in 2009, along with the rights to the platforms of the Saab 9-3 and first generation Saab 9-5.
The 2.3 turbo also serves in the Senova D70 and Beijing Auto BJ40, among others.
The luxury variant will get the same engine, but oddly enough it has a bonnet with an air scoop, which makes no sense, so we bet the scoop is just for looks and closed.

Another set of fancy alloys, red brakes, and darkened windows. Sadly, we do not have pictures of the interior yet but we bet it will look 99% similar to the interior of the crazy BJ80 Riot Control Car, which is not really a riot control car but an armored BJ80 with two individual seats int he back. We can also confirm that it will see production!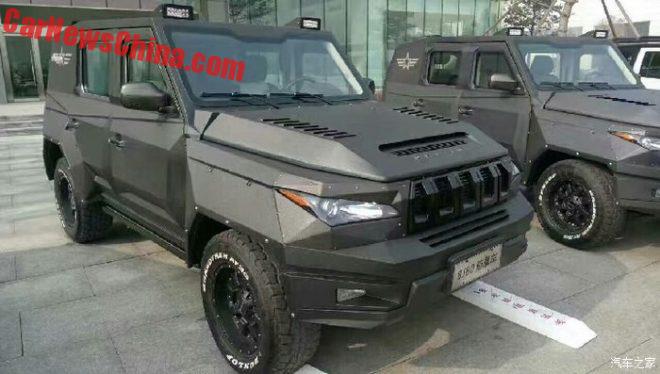 The BJ80 Riot Control Car luxury armored vehicle times two. It also has an air duct but it is functional here, the engine probably needs extra cooling when it copes with the extra weight of the armor.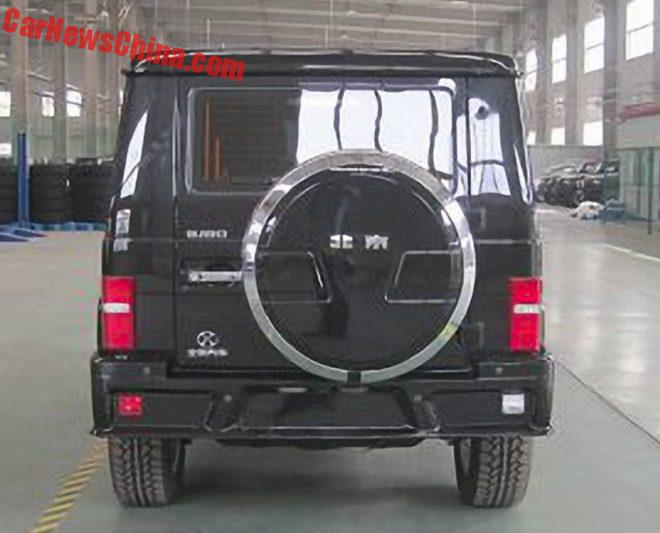 Luxury variant with new bumper.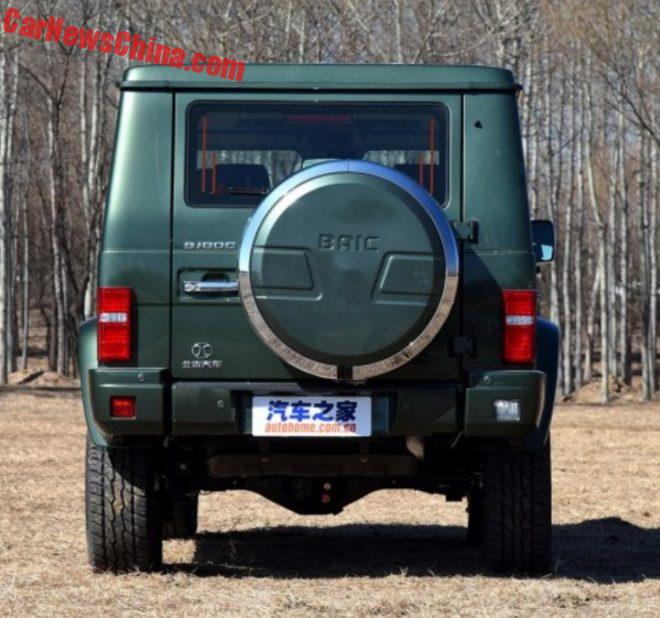 Standard car.