Spy Shots showing a Mercedes-Maybach S600 Pullman in China. It is likely a test car, note cheap-looking alloys. There is snow visible on the windows and roof, so it is probably doing some cold-weather testing up north. The S600 Pullman will be launched on the Chinese car market in April.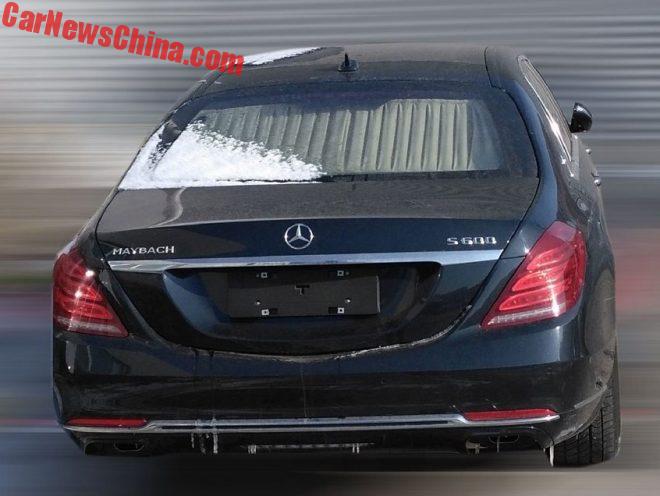 The S600 Pullman is 6.5 meters long, a whole meter longer than the standard S600 Maybach, and 30 centimeters longer than the old Maybach 62. Wheelbase is an impressive 4.4 meters. It is powered by the same engine as the S600; a 6.0 liter twin-turbocharged V12 with 530hp and 830nm.
The main extension is located around the B-pillar between the doors, it doesn't look very pretty, a bit like American stretched-Cadillac conversions of the 1980's. The old Maybach looked prettier in that perspective, and it also had more horsepower; a whole 603 of them.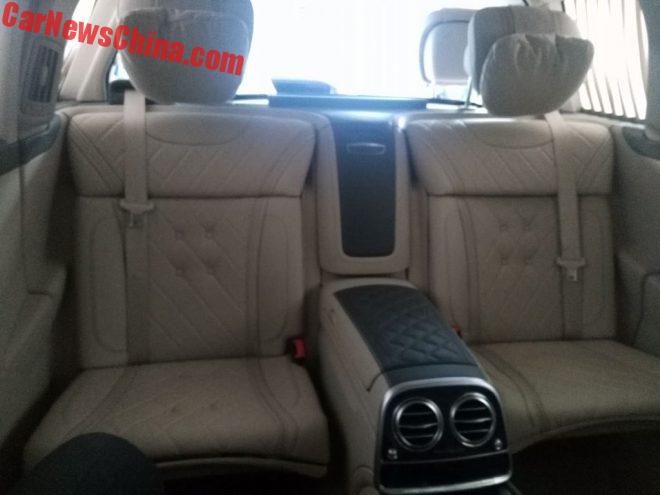 This particular car has a four-seat configuration. These are the simple seats for the secretary and the accountant.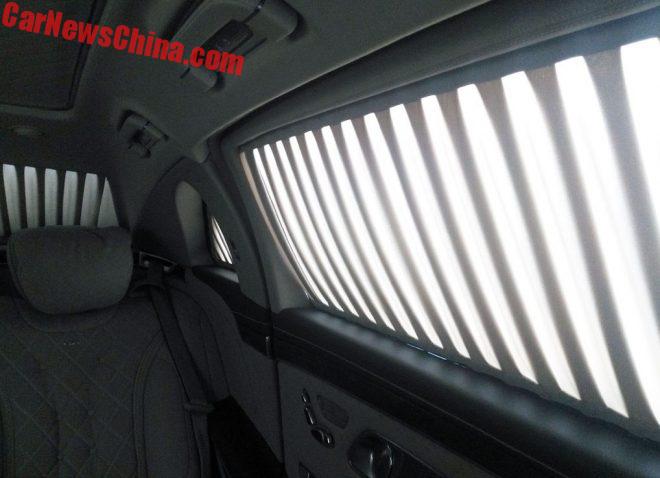 The CEOs sit in the captain seats in the back.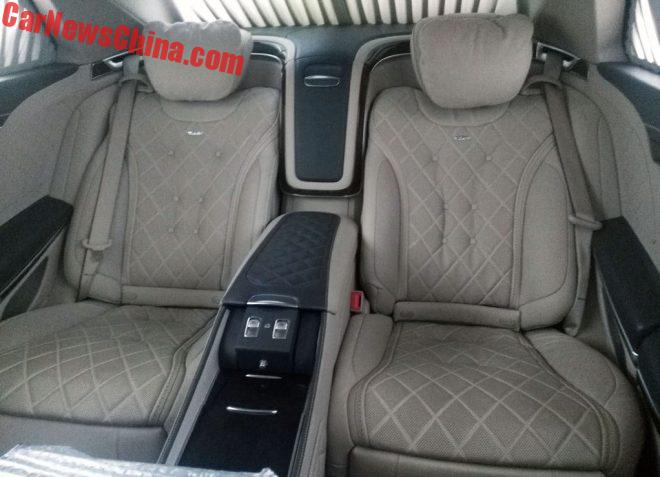 Seats look very worn, this car has been through some heavy testing, note especially the seat belts and head rests.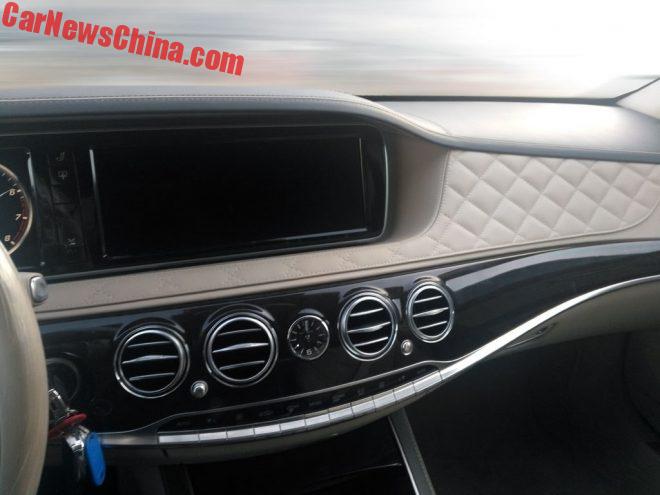 Dash is the same as in the base S600 Maybach. Price for all this pretty is expected to start around 4 million yuan or $480,000. The base car costs 2.88 million.