BYD Tang
New photos of the interior of the new BYD Tang hybrid super SUV, showing the amazing touch screen that has a neat little party trick…
It can turn 90 degrees from landscape to portrait and back. Why would you need this? You probably won't, but it is certainly cool. Earlier on BYD released these images to show the idea: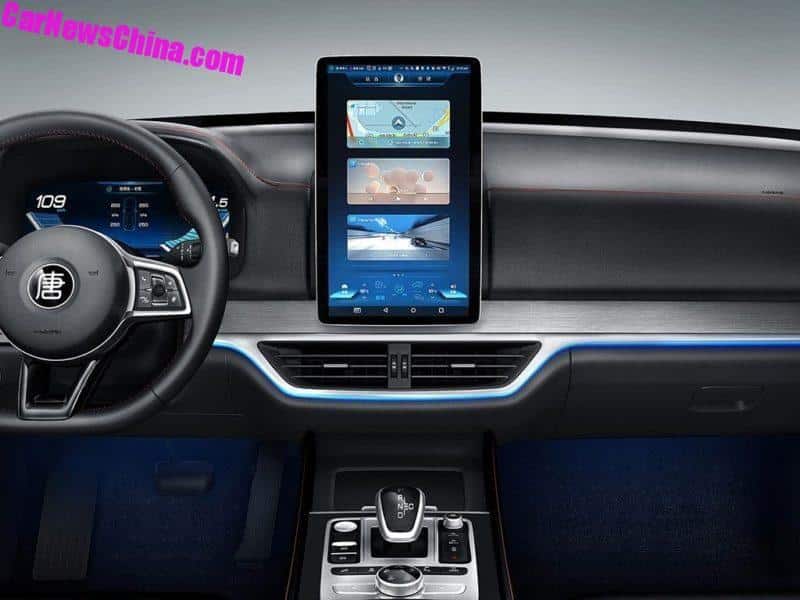 Portrait mode, love the graphics. The screen neatly blocks the driver's line of sight. It is really that high, sticking out at least 25 centimeters above the dashboard.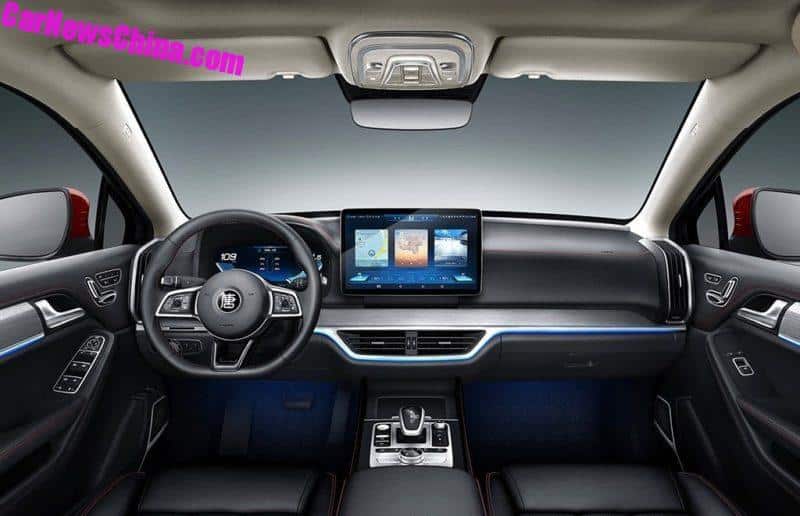 Landscape mode.
The Tang comes with a lot of other goodies, including: a fully digital instrument panel, adaptive cruise control, automatic emergency braking, lane departure early warning system, a 360 degree traffic camera system that continuously records when the vehicle is switched on, a PM 2.5 air filter, and 24/7 4G internet.
The camera system is interesting and handy for insurance claims after accidents and such. Many drivers in China equip their cars with after-market systems that record front and rear. This however is the first manufacturer-installed system I know about. 
The plug-in hybrid powertrain is almost as impressive as the screen: a 205 hp 2.0 turbo powering the front wheels, and two electric motors at the rear with 150 hp each, good for a combined output of 505 horsepower. The Tang will be able to drive 80 kilometers in pure electric mode. Zero to 100 is gone in just 4.5 seconds.
The new BYD Tang will have its public debut on the 2018 Beijing Auto Show and will hit the Chinese car market in June.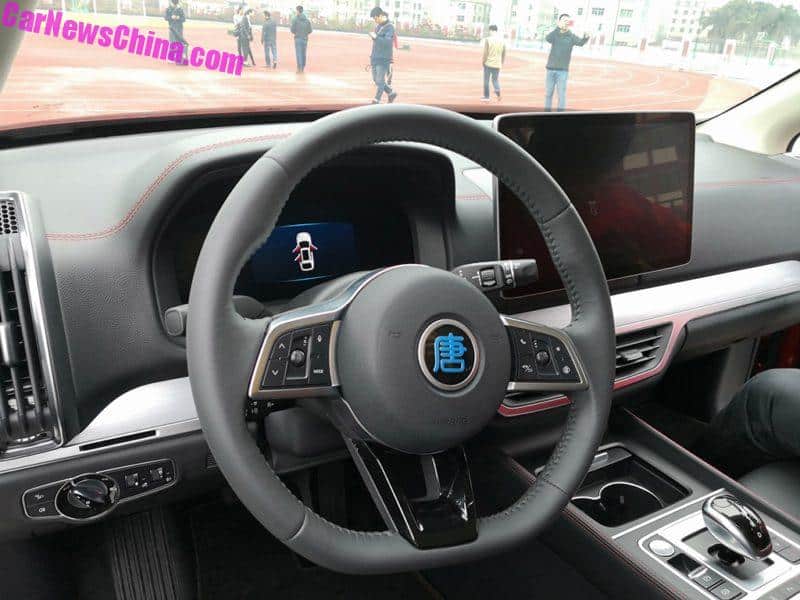 Tang logo on the wheel.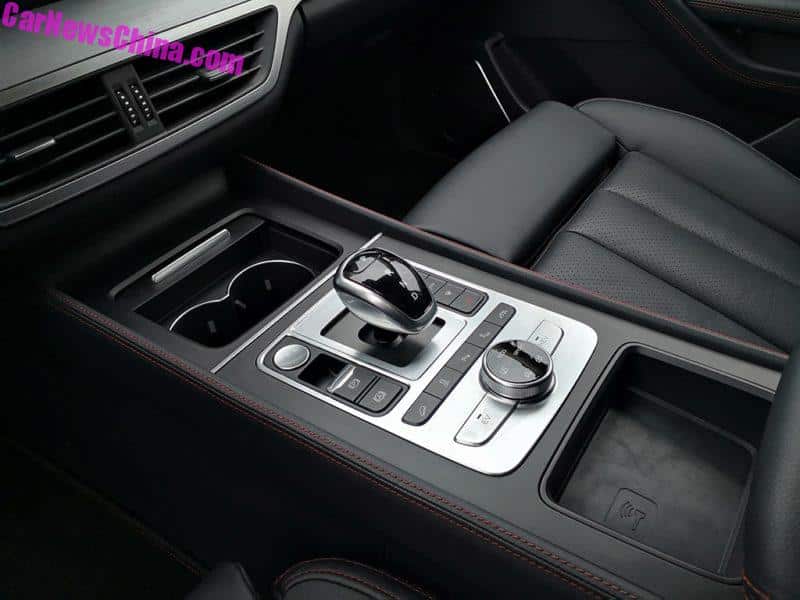 The ultra clean center tunnel with the start button, electronic parking brake, hill-descent control, EV mode, and HEV mode.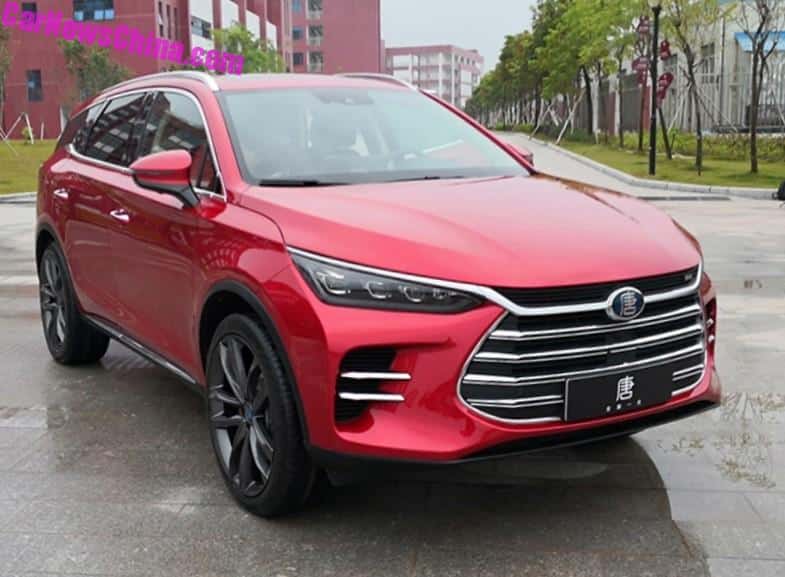 The new 'Dragon Face' grille design. Tang badge in the middle, and only a tiny BYD badge on the right side (of the picture).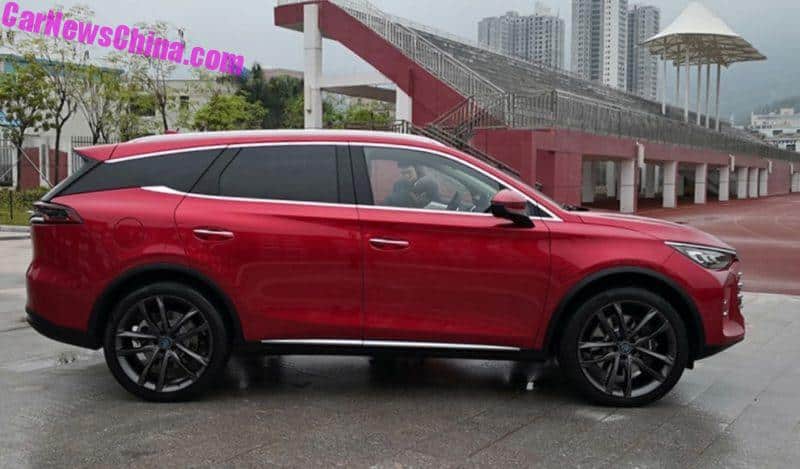 The BYD Tang is a large seven-seat car: 4870/1940/1720, wheelbase is 2820.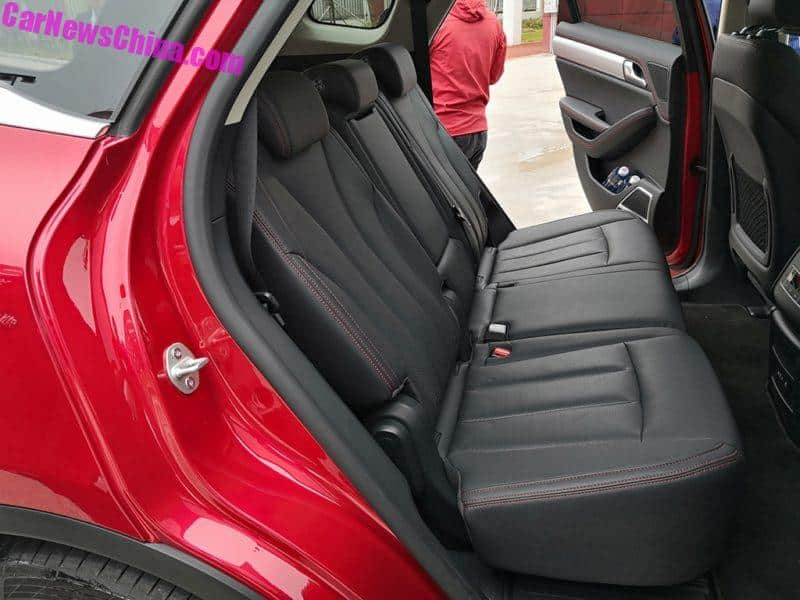 The seats on the second row are a tad too flat for 500 horses…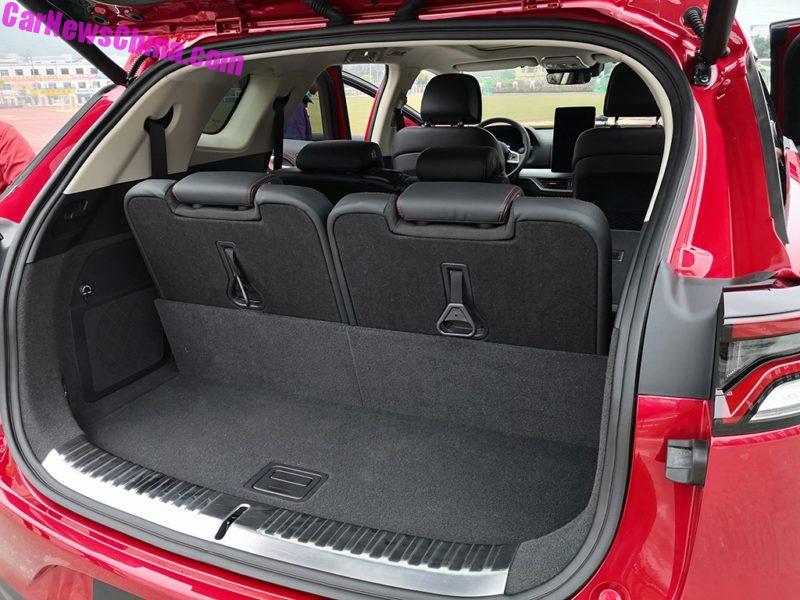 Still enough space for the beer with the third row up.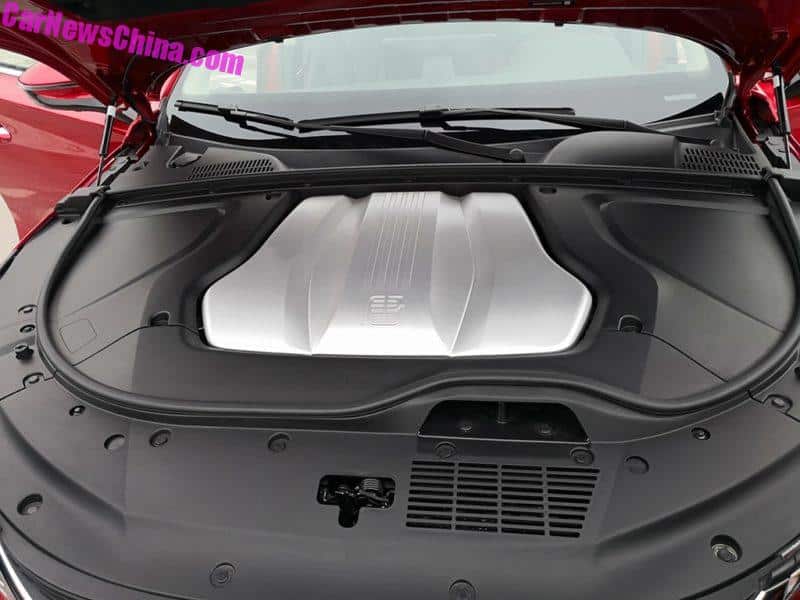 Nothing oily to see under the hood.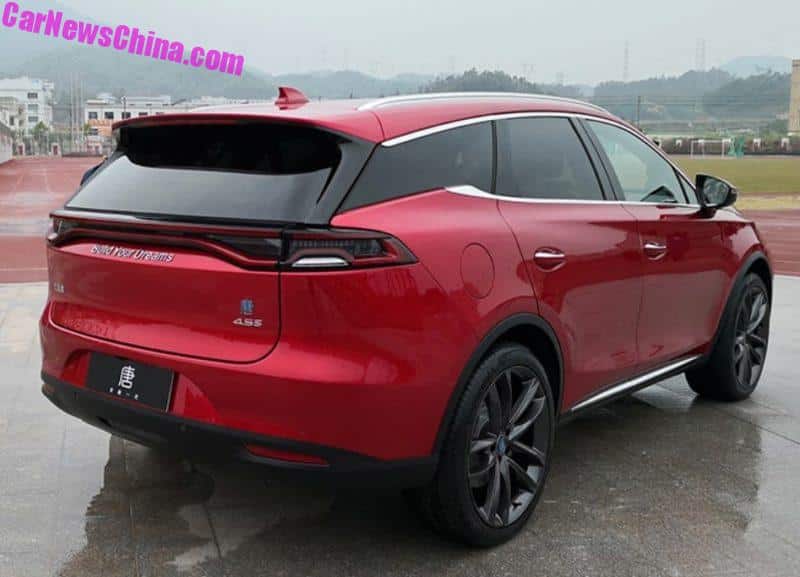 Note the badge on the left side. On top another Tang badge, and below that a badge saying '4.9 S'. Yes, the BYD Tang has a badge showing its acceleration time. Speed!