Audi A6L
This is the new Audi A6L for China. The A6L is the long-wheelbase variant of the Audi A6 sedan (C6). The Audi A6L will debut on next month's Chengdu Auto Show and launch on the Chinese car market in early 2019.
Wheelbase is extended by 100 millimeters to 3024. All the extra space goes to the passengers in the back. The Audi A6L is still a very popular car among executives and government officers, but competition from Mercedes-Benz and Volvo is heating up.
Now have a good look at the third-side window. Design is exactly the same as the standard-wheelbase car. And that leaves us with a mystery: what is this?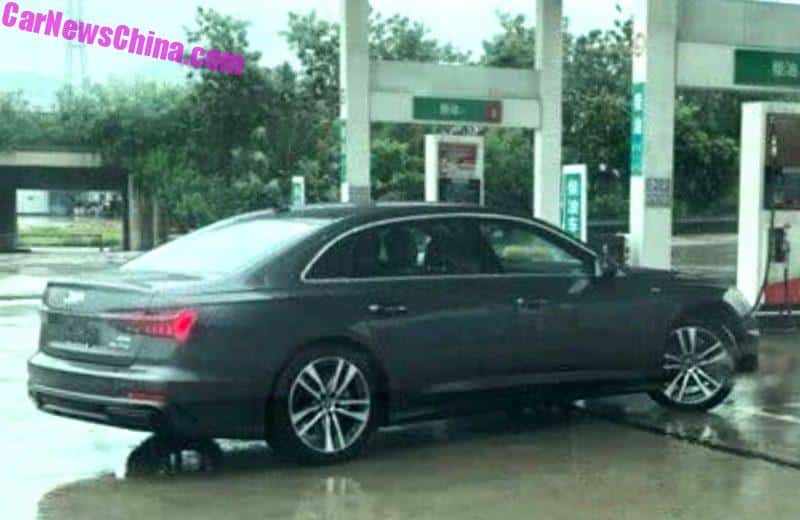 This was a car we saw on spy shots earlier on. At the time we assumed that it was the new A6L, with a very different design at the C-pillar. It seemed that Audi was going the same way as Mercedes-Benz, where the E-Class L differs a lot from the standard E-Class.
But the A6L in our new images looks like nothing special. So what is going on here? Is the black car an extra luxurious variant of the Audi A6L? Or is Audi working on a new China-made model above the A6, and below the A8?
We will try to find out…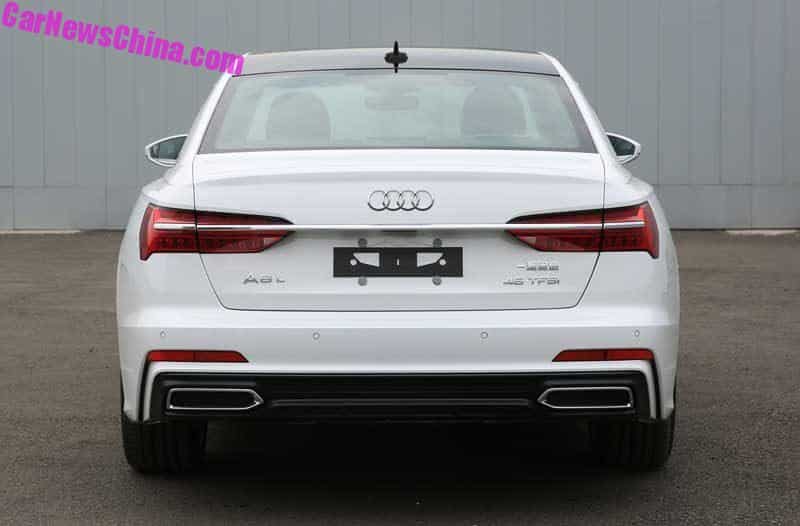 The only confirmed engine so far is a 2.0 turbo with 224 hp. This model is designated 45 TSFI. Other engines and a PHEV will be announced soon.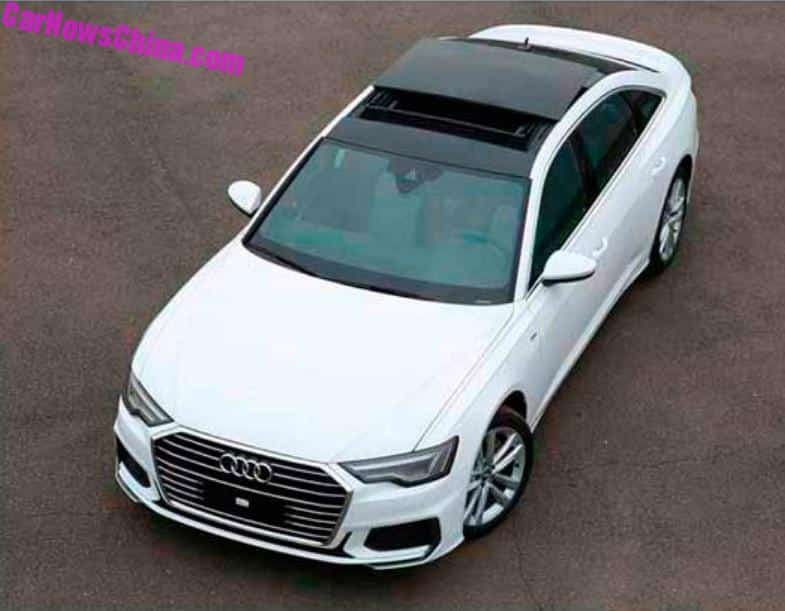 The Audi A6L is made in China by the FAW-Volkswagen joint venture. Price will range from about 400.000 to 700.000 yuan.