In May, we reported Changan announced its new EV brand called Avatar.  It was reported they teamed up with CATL and Huawei to develop five new models together under the Avatar brand. If we look closer, Avatar Technology (direct translation Avita Technology) is not a new brand as it seems. It is a renamed joint venture company between Changan and Nio which was established in 2018. After Nio's financial troubles last year, Changan got the majority share in the JV and has big plans with Avatar – planning five new EV models in the following years. One of them was spotted in the wild today.
Avatar gave him codename C385, and the released pictures show the fleet ready for testing in the desert. The sign says it is a "C385 Summer Experiment Ceremony". C385 is being exposed to extreme weather conditions in a hot and dusty environment.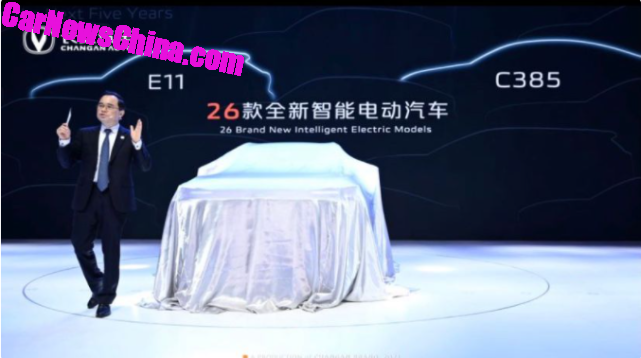 The C385 Avatar is reported to be a crossover sedan, quite an unusual category. It is built on Changan's EP1 electric platform, which is dedicated to mid-range vehicles. It will be equipped, of course, with CATL batteries, Huawei infotainment, and its Huawei Inside (HI) system to provide connectivity and driver assistance systems. The body is supposed to be made of carbon-aluminum materials, making the vehicle lighter.
Changan started a massive EV offensive, planning 26 new models in 5 years, and Avatar is part of this strategy. The first model, C385, is supposed to launch in the third quarter of 2021. We will keep an eye on that.