Recently, spy photos exposed the fourth car from Xpeng – a mid-size SUV to be launched in 2022 on Edward platform. Both exterior and interior were exposed, and it is pretty exciting!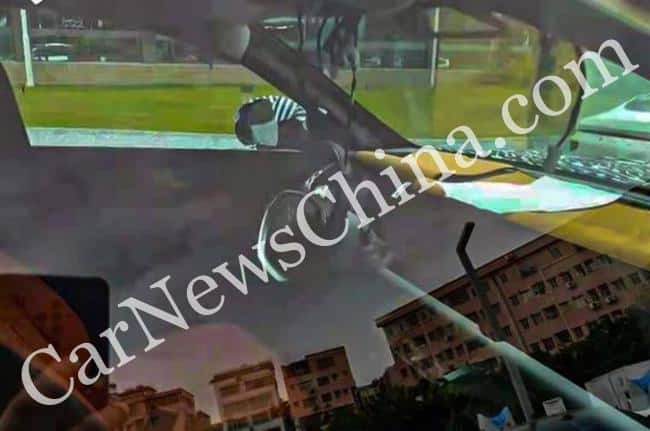 The interior looks different from the design of previous G3 or P7 models, although the steering wheel seems the same as P7. Hard to say if it is the final version. The most significant change appears to be the gigantic LCD screen panel that occupies the entire dashboard, including the space in front of the front passenger seat.
The last time I saw such a big screen was Byton M-Byte at 2019 CES with its 48″. But it was only a concept car. And the company bankrupted soon after (however, there are some clues we actually might see the M-Byte in production). Xpeng's new SUV is a moving car that will almost surely hit production.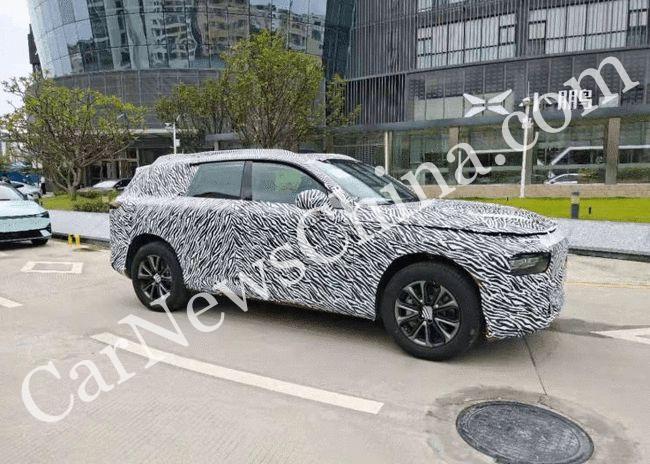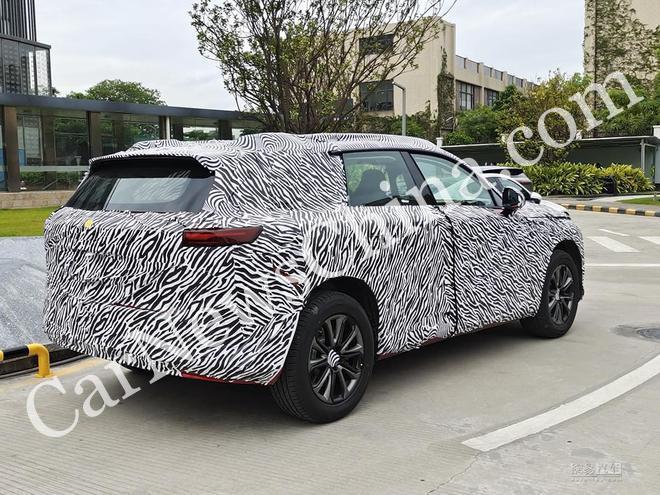 If Xpeng follows its naming tradition, the new car would be named G7 (G is for SUVs). The positioning is supposed to be higher than P7 to hit the direct competition with Nio ES6.
Despite the heavy camouflage, we can see the car's front face is similar to Xpeng P7, dominated by the strip of LED lights that extends across the entire front. That is not a surprise as Xpeng made this design element its signature move for all its cars and used it even for the refreshed version of its first SUV, G3i.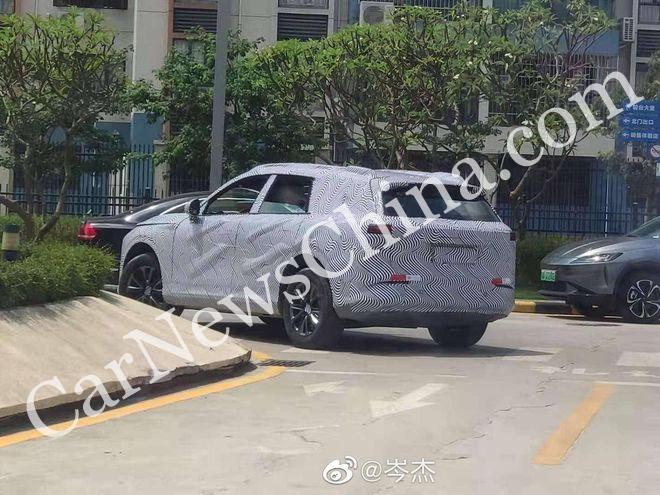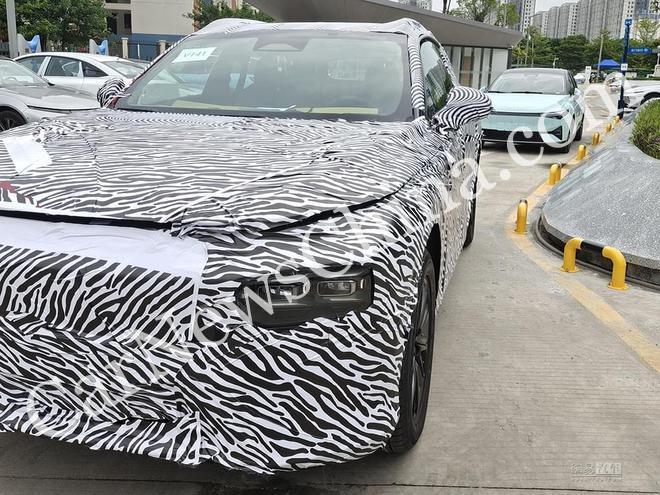 The Xpeng has two platforms for its cars, and the new SUV will be built on the bigger one – Edward platform – which is designed for vehicles with a wheelbase 2800 mm – 3100 mm. It is also the same platform P7 use.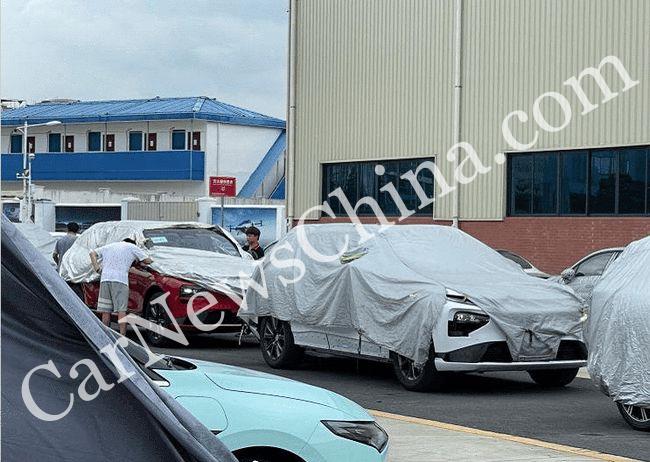 The car will be equipped with a driving assistant system Xpilot 4.0 and two lidars, the same as the soon-to-be-launched Xpeng P5. The car should be officailly unveild next year and start sales in 2022.