This is the new Hongqi HS3, a compact luxury SUV for China. China's Hongqi brand is busy, launching one car after the other, a new EV-series, and even a bus. At the same time, they are expanding their SUV lineup. Earlier this week we met the 3-row Hongqi HS6.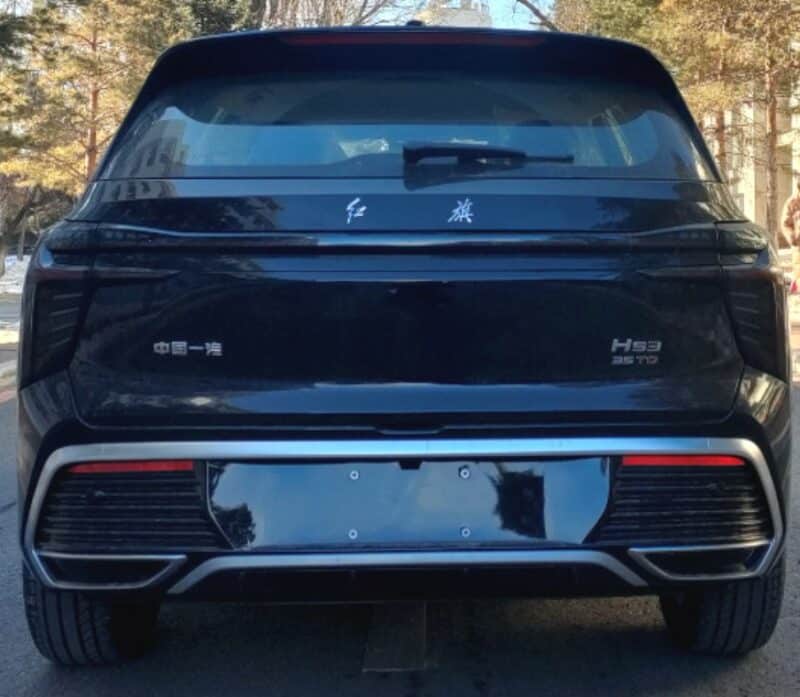 The rear with a shiny bar around the bumper and a 'smoked' light bar that runs over the whole width of the car.
The Hongqi HS3 will be positioned below the current Hongqi HS5. It is the smallest SUV in the lineup. But we won't be surprised if Hongqi comes up with even smaller cars. With the two new SUVs included, Hongqi's petrol-powered lineup now consists of five cars: the HS3, HS6, HS6, HS7, and the enormous Hongqi LS7.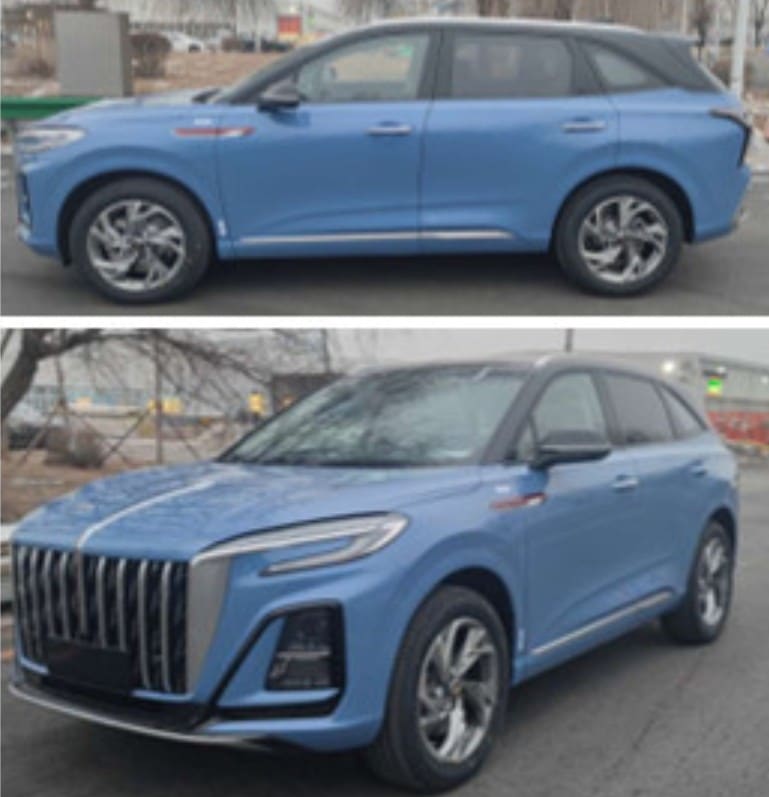 The HS3 has a typical Hongqi design with a large 9-bar grille, a hood ornament, and a red-flag ornament on the fender slash door. The HS3 is one new design feature: the top headlights that run from the grille to the fender, make a turn, and back again. The main lights sit lower in the bumper.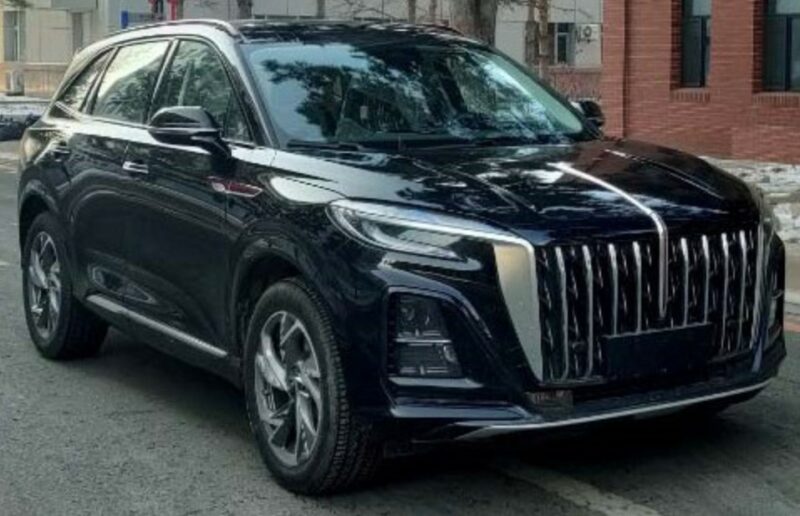 The Hongqi HS3 will be available with two four-cylinder petrol engines: a 1.5 turbo with 168 hp and a top speed of 195 kilometers per hour and a 2.0 turbo with 252 hp and a top speed of 210 kilometers per hour. The 1.5 turbo gets front-wheel drive, the 2.0 turbo front-wheel drive for the base model and four-wheel drive for the high-end cars. Gearbox is an eight-speed automatic. Later this year, Hongqi will add a PHEV version to the lineup as well.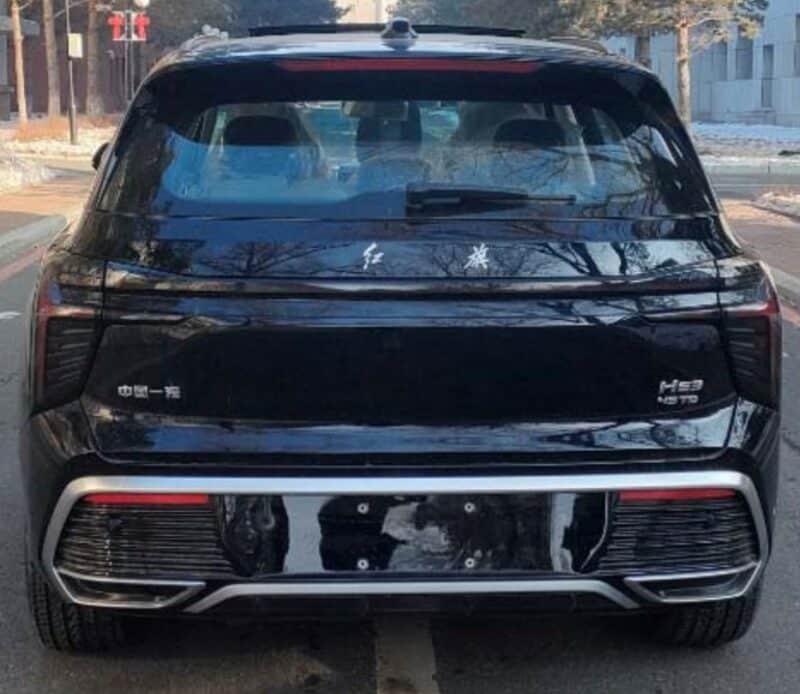 The Hongqi HS3 is a compact SUV with five seats. Size: 4655/1900/1668, with a 2770 wheelbase. Curb weight of the 1.5 turbo model is 1660 kilo, curb weight of the 2.0 turbo is 1710 kilo.
The HS3 SUV will have its public debut at the 2023 Shanghai Auto Show next month and will launch on the Chinese car market soon thereafter.