JAC Auto announced on their official WeChat they would start the sales of the electric hatchback Yiwei 3 in June. The budget EV will begin to presale in May when the price will be revealed. Yiwei 3 (钇为3) is the first car of the brand and the first vehicle built on the JAC's DI platform.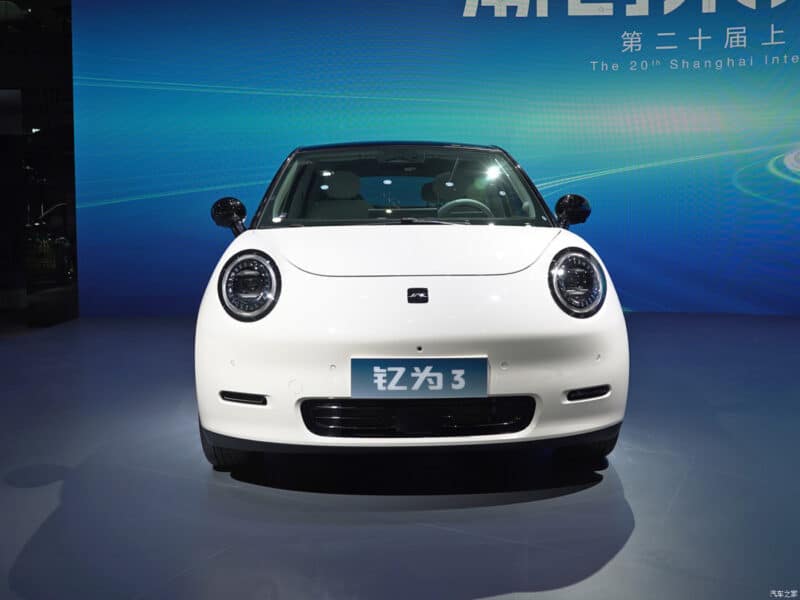 JAC announced that the Yiwei 3 will have a maximum range of 600km, and the price is expected to be 100,000 – 150,000 yuan (14,500 – 21,800 USD). It will compete against BYD Dolphin and ORA Funky Cat (in China, the name is ORA Good Cat).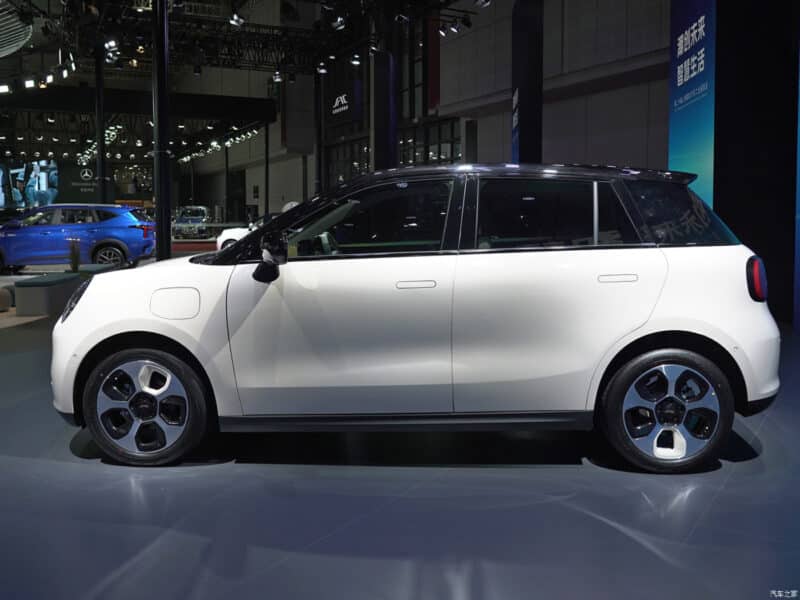 JAC launched the Yiwei brand on April 12 in China and announced that it is aimed at young folks between 20-35 years old. Furthermore, Yiwei plans to launch 4 new models in the next five years: Yiwei 5, Yiwei X5, Yiwei 3, and Yiwei X3. It might look like a lot, but considering China-speed, it is not very ambitious, as for many Chinese brands launching 2-3 models/year is becoming a standard.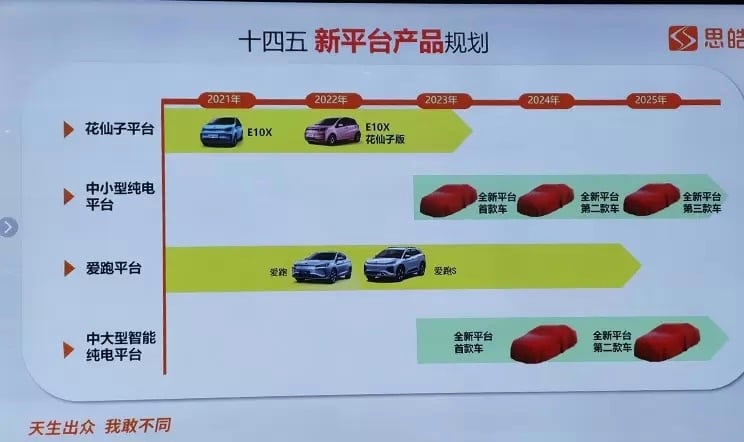 Yiwei 3 is a city car with five doors and five seats. It was already featured in the MIIT homologation list, so we know many details. The car measures 4025/1770/1560mm (L/H/W), with a 2620mm wheelbase. Also, on the car's rear, there are English letters EV3, which suggest the international name. Overall it is an adorable car with a neat design.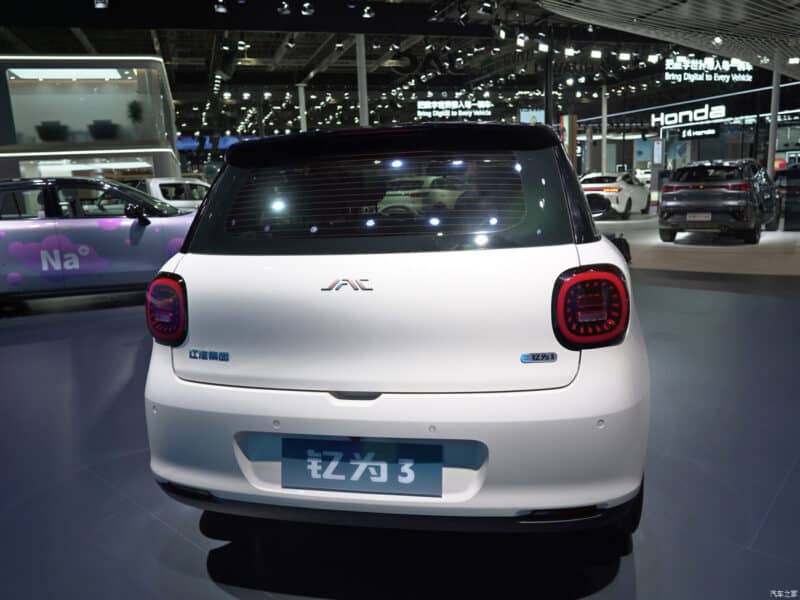 The power comes from a single motor with 70kW or 100 kW power and a top speed limited to 150km/h. From MIIT, we learned that the car would offer three range options: 305 km, 405 km, and 505 km. With the announcement, it now seems JAC will also prepare a new trim level with a 600 km range.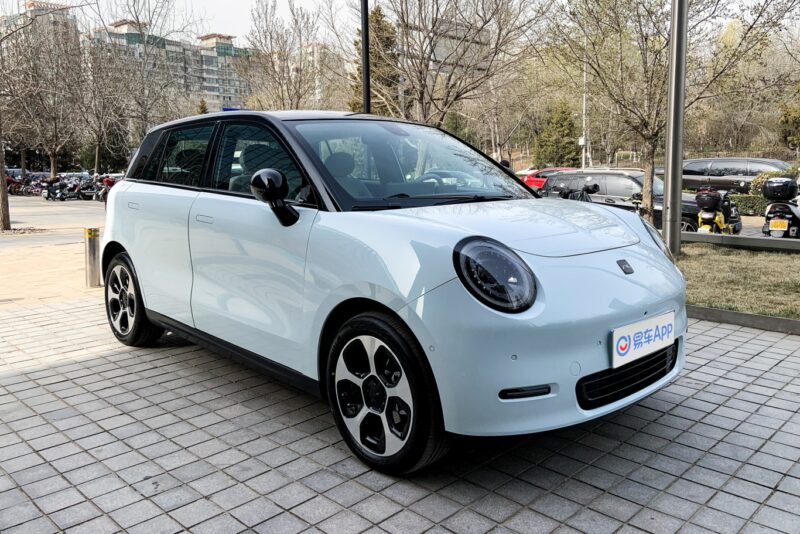 Inside the car is a diamond-shaped dashboard and two screens. Smaller for the instrument panel and a 15.6″ infotainment screen, the usual setup for Chinese city cars. However, the second LCD is relatively large for such a small EV. The buttons n the steering wheel have the same design as Nio, and JAC utilizes many components from other cars it manufactures. So inside the 100,000 yuan Yiwei 3, you can have a bit of a feeling of 500,000 yuan ET7. Kind of.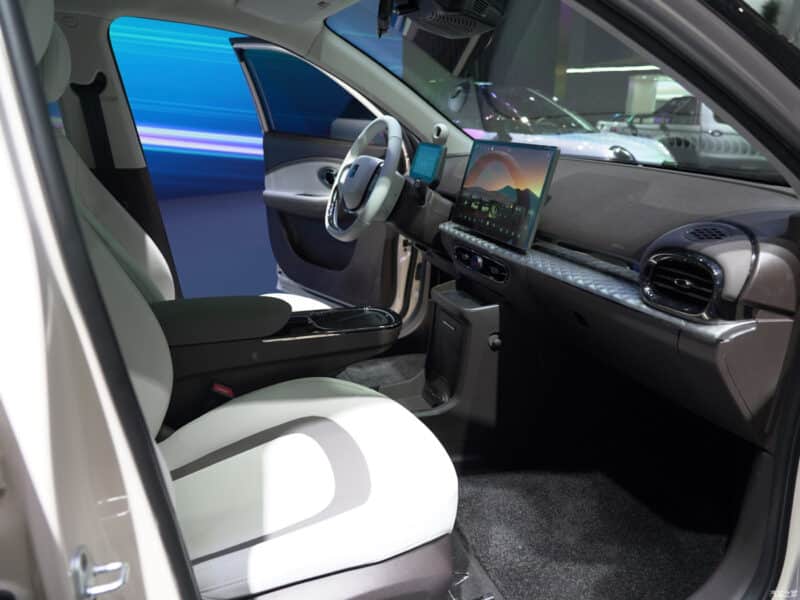 The car supports AC and DC fast charging, and Guoxuan Hi-Tech and JAC Huating will supply the LFP battery. At Shanghai Auto Show in April, JAC also revealed the Yiwei 3, powered by a sodium-ion battery. The launch date of the sodium version is, however, unknown yet.