Nio manufacturer JAC Auto started pre-sales of its small electric hatchback called Yiwei 3. It stands on a new DI platform and has up to 505 km of range, a 100 kW (136 hp) electric motor and a starting price of 97,900 RMB (13,970 USD). Moreover, it has retractable door handles and a 15.6-inch touch screen. Later, it will have a long-range version with a sodium battery for 600 km.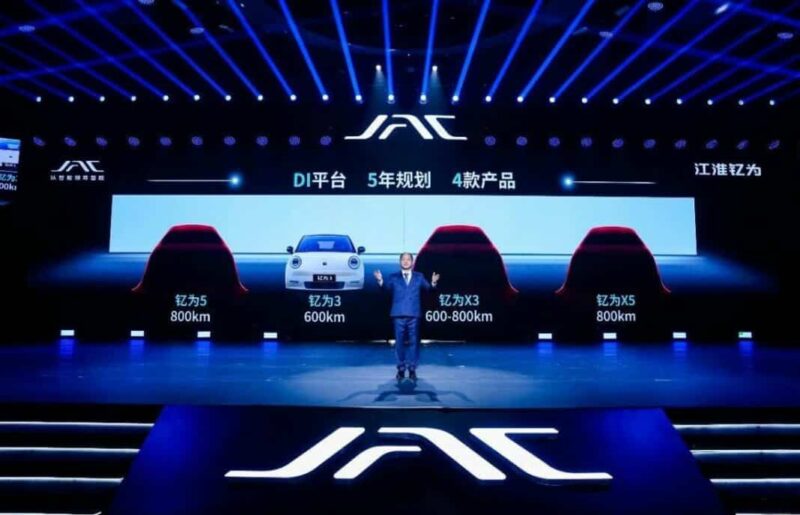 We will remind you that JAC Auto is a state-owned car company that sells both passenger and commercial vehicles. Some folks can also know it for manufacturing Nio cars at the Hefei plant. By launching the Yiwei 3, JAC starts a new series of electric cars, aimed at young customers. JAC representatives prefer to call Yiwei a new brand. But Yiwei vehicles are branded with JAC badges, so it is not really a new car brand. Anyway, by 2025, the Yiwei series will comprise four cars: Yiwei 3, Yiwei 5, Yiwei X3 and Yiwei X5. And now, the first Yiwei model has become available for pre-orders in China.
Basics about the Yiwei 3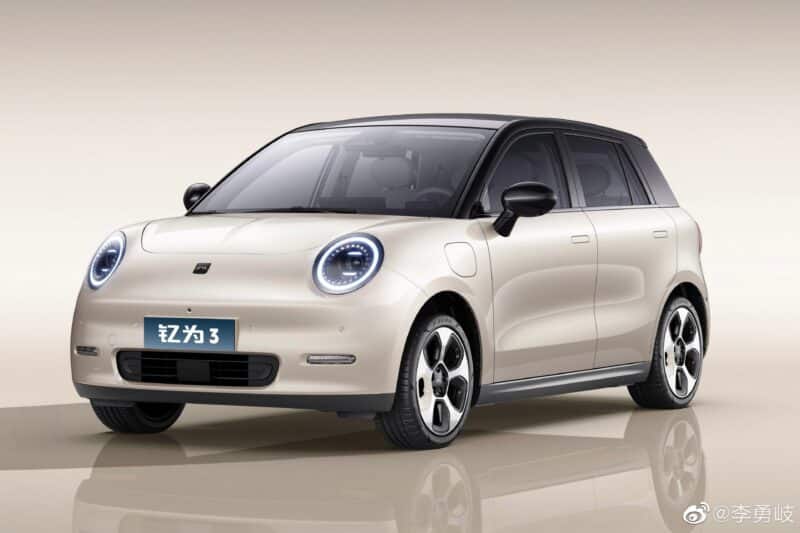 As mentioned, the Yiwei 3 is a compact hatchback developed for big cities. Its dimensions are 4025/1770/1560 mm with a wheelbase of 2620 mm. For clarity, it is 204 mm longer, 43 mm wider and 146 mm higher than the Mini Hatch with three doors. Speaking about the Yiwei 3's exterior design, it is quite common. Most of Chinese small EVs such as Ora Funky Cat (Good Cat in China), Wuling Bingo or Changan Lumin got the same appearance with circular headlights and round body shape. But the Yiwei 3 got some nice features like retractable door handles or a contrast black roof.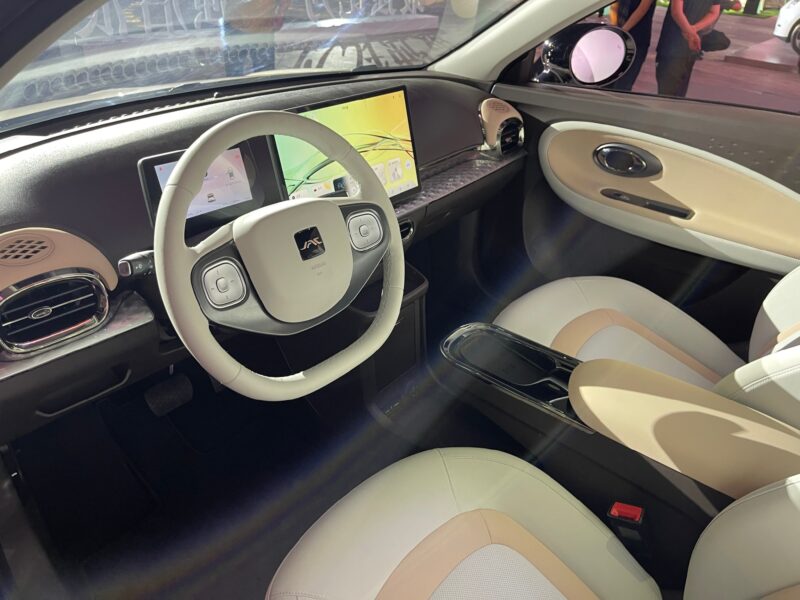 Inside, the Yiwei 3 looks surprisingly nice, with an enormous 15.6-inch floating screen with OS, jointly developed with Huawei. The steering wheel of the Yiwei 3 got two spokes and a flat bottom to save more space for knees. The buttons on the steering wheel have the same design as Nio, and JAC utilizes many components from other cars it manufactures. Behind the wheel, there is a digital instrument panel. There is no center tunnel. Instead, there is a folding cup holder, a phone charging pad and an armrest.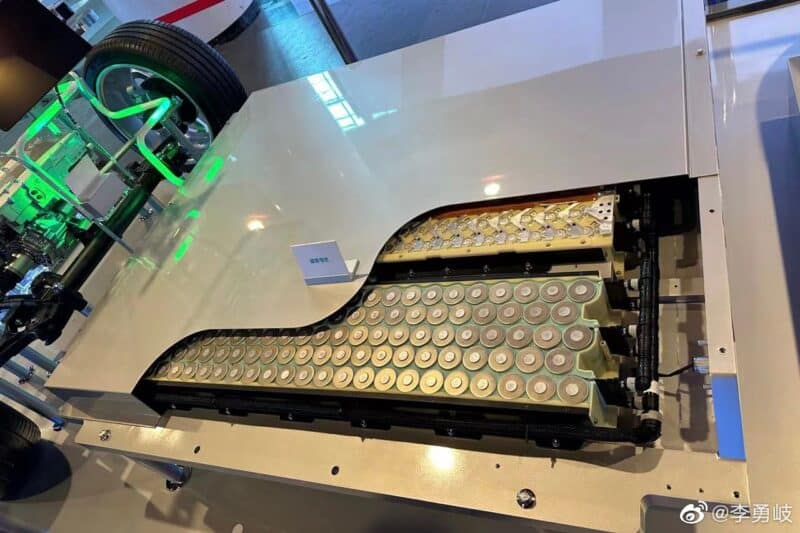 Speaking about powertrain, the entry-level Yiwei 3 has a 70 kW (95 hp) electric motor and an LFP battery for 405 km of range. As for the second version, it has 100-kW (136-hp) electric motor and 505 km of range. Moreover, it is capable of DC charging. Later, JAC plans to launch a long-range version with a sodium battery for 600-km range.
Yiwei 3 prices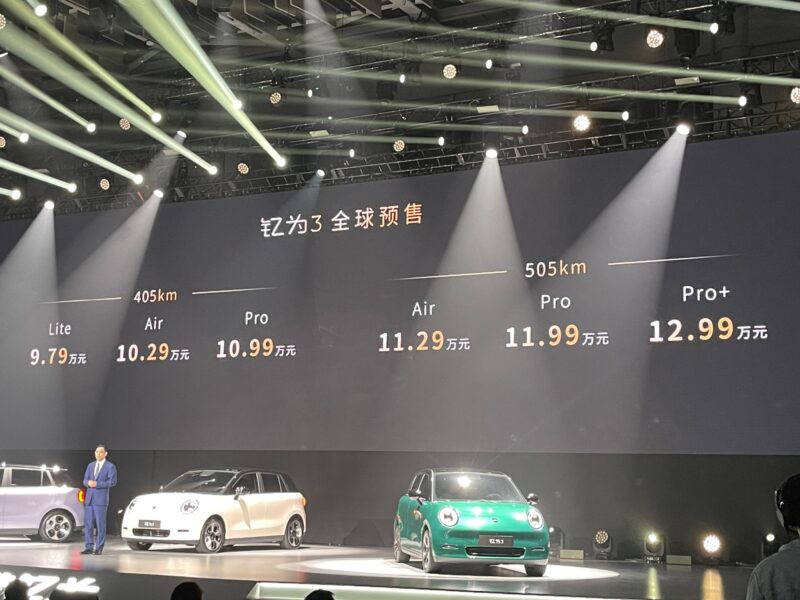 The Yiwei 3 got six trim-levels, three for each powertrain option. The first trinity's price range is 97,900 – 109,900 RMB (13,970 – 15,680 USD). As for the more powerful version with a bigger battery, it also got three trims with a price range of 112,900 – 129,900 RMB (16,100 – 18,540 USD). Currently, the Yiwei 3 is available for booking just for 100 RMB (14 USD). Anyway, the official market launch of the Yiwei 3 is scheduled in June. We will keep an eye on it.
Editor's comment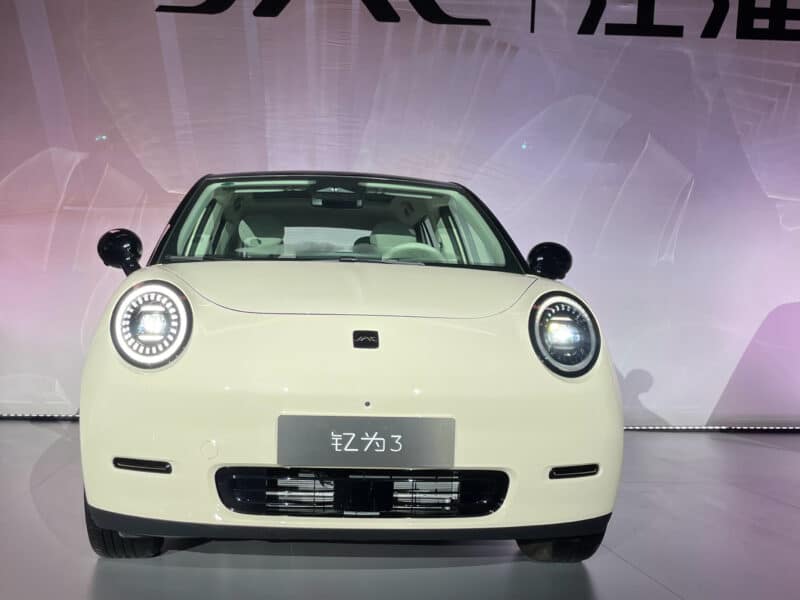 The Yiwei 3 looks like a strong new competitor for ORA Funky Cat, BYD Seagull & Dolphin and Wuling Bingo. Of course, it has typical and even boring styling, but its powertrain is quite good for the segment. The Yiwei 3's interior also looks like its benefit. And of course, it has a competitive price range that will probably attract customers' attention.