On May 30, CarNewsChina obtained spy shots of the Lotus Envya sedan, previously codenamed Type 133. The vehicle was spotted on the street covered in heavy camo. Lotus Envya will debut in the year's second half and start deliveries in early 2024.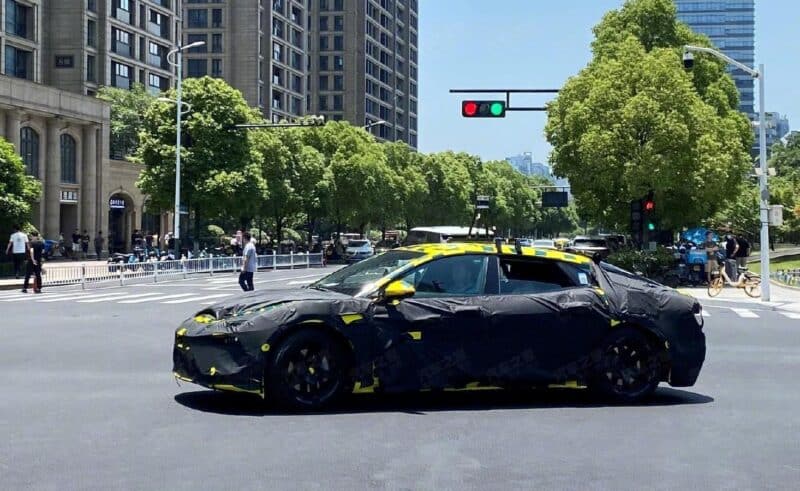 Envya would be Lotus's first electric sedan and second electric vehicle after Eletre SUV, launched in October last year in China. Envya is aimed to compete with Porsche Taycan.
To be completely precise, Lotus already had the first all-electric car in 2019: Evija. It was a crazy 1,972 HP hypercar that was never meant for mass production.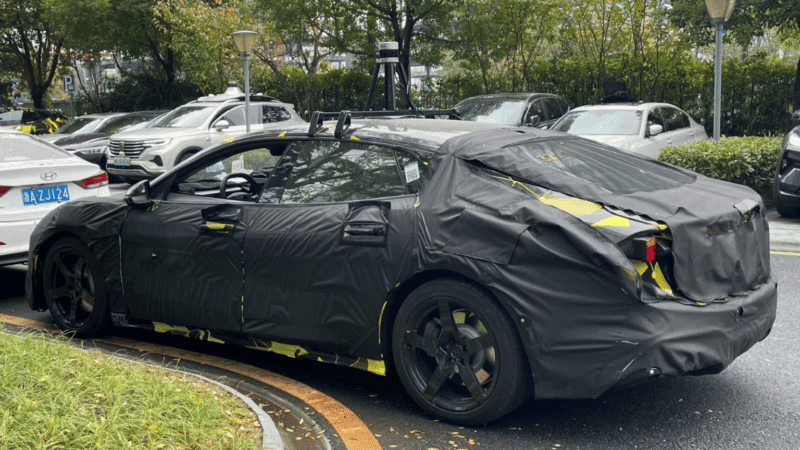 Geely's slightly modified SEA platform called EPA (Electric Premium Architecture) will underpin Envya. Not many details about the electric sedan were revealed, but it was reported that the new EV would share the powertrain with Eletre, so let's look at that.
Lotus Eletre
The Lotus Eletre is a spacious SUV measuring 5103/2019/1630 mm, with a wheelbase of 3019 mm. In terms of power, the base model of the Eletre boasts 592 hp (450 kW) and 710 Nm of torque, enabling it to accelerate from zero to one hundred in 4.5 seconds and achieve a top speed of 258 km/h.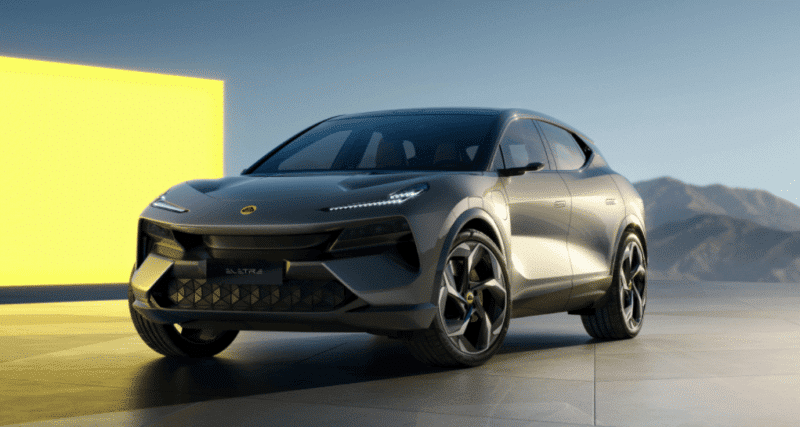 On the other hand, the high-performance variant delivers 905 hp (675 kW) and 985 Nm of torque, reaching a top speed of 265 km/h and accomplishing the zero-to-hundred sprint in a mere 2.95 seconds.
Lotus 2026 product planning
Lotus is a former British brand now owned by Geely Group. In 2021 they established an electric vehicle plant in Wuhan with a maximum annual output of 150,000 cars and announced it would launch five new models in five years. Nio Capital is one of the investors in Lotus, and William Li, Nio's CEO, even appeared at the Lotus product planning conference in 2021.

On August 31, 2021, Lotus Group CEO, Feng Qingfeng, announced they are done with the ICE cars and introduced an electric 2026 product roadmap. It revealed four vehicles:
Type 132 (Lotus Eletre SUV) – launched in 2022
Type 133 (Lotus Envya sedan) – to launch later in 2023
Type 134 – not revealed yet, launch in 2025
Type 135 – not revealed yet, launch in 2026
Lotus was also previously spied on during winter testing and in the parking lot. We will keep an eye on that.