Neta from Hozon Auto manufactured the 300,000th vehicle that appeared to be the Neta GT sporty electric coupe. Neta's production volume was rapidly developing last year. As a result, it has assembled 200,000 vehicles in 16 months. Let's get to know its milestone better.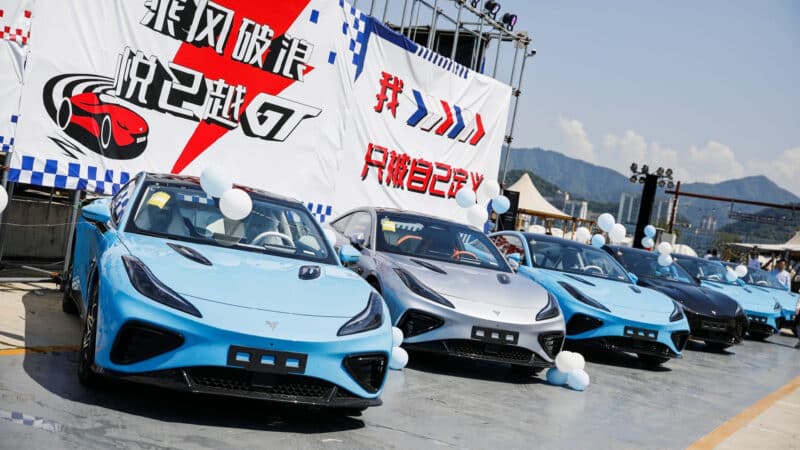 Neta Motors is a brand launched in 2018 by Hozon Auto. Nowadays, its model line comprises four vehicles: Neta U and Neta V SUVs, Neta S sedan and Neta GT two-door roadster. In April 2023, Neta delivered 11,080 cars. Among them, Neta S sold 2,237 vehicles, Neta GT sold 295, Neta U sales reached 3,821 cars, and Neta V sold 4,727 units. Initially, Neta was a mass-market brand. But now, it is invading a more expensive car segment, accelerating sales and the production volume.
The 300,000th Neta vehicle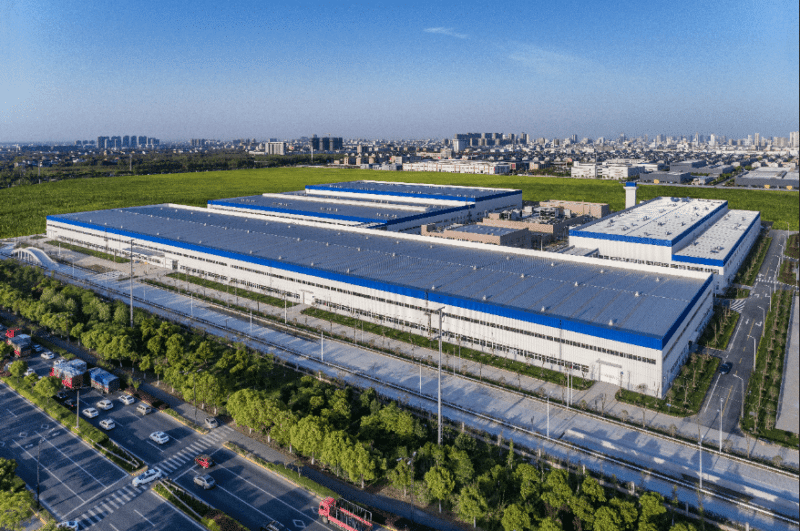 As we have mentioned earlier, Neta Motors announced that it has manufactured the 300,000th vehicle. Here, we should mention that Hozon Automobile is one of a few Chinese NEV (New Energy Vehicle) brands that assembles vehicles on its own. Worth mentioning that Hozon Auto launched in 2014, and it took this company three years to obtain the production qualification. In fact, this company currently has three manufacturing plants that are located in Zhejiang, Jiangxi and Guangxi. Worth mentioning that Neta started building an EV factory in Thailand that will go into operation at the end of January 2024.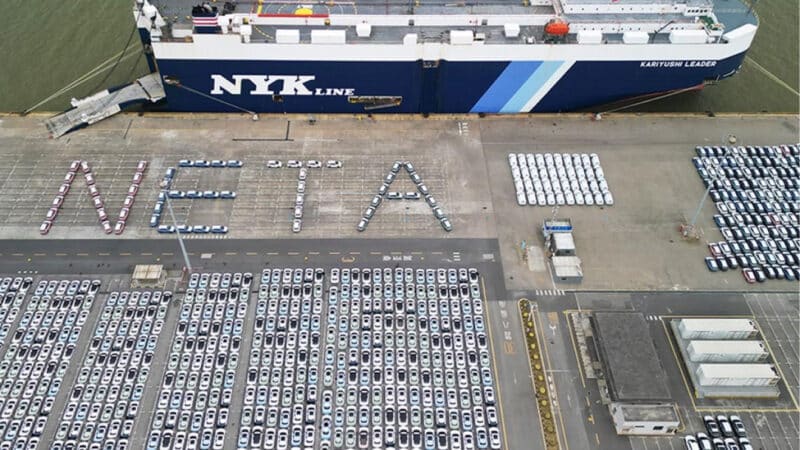 Now, Neta's production volume is seemingly accelerating. In January 2022, Neta announced the milestone of 100,000th manufactured vehicle. And in the next 16 months, it has produced another 200,000 units. We should also highlight that the Neta GT became the 300,000th assembled vehicle, marking the new course of the brand's development. Anyway, in International markets, Neta currently sells a single model which is the Neta V small, affordable SUV. It is available in Thailand, Malaysia, South America, the Middle East, etc. However, it is actively working on launching the rest of its model line internationally.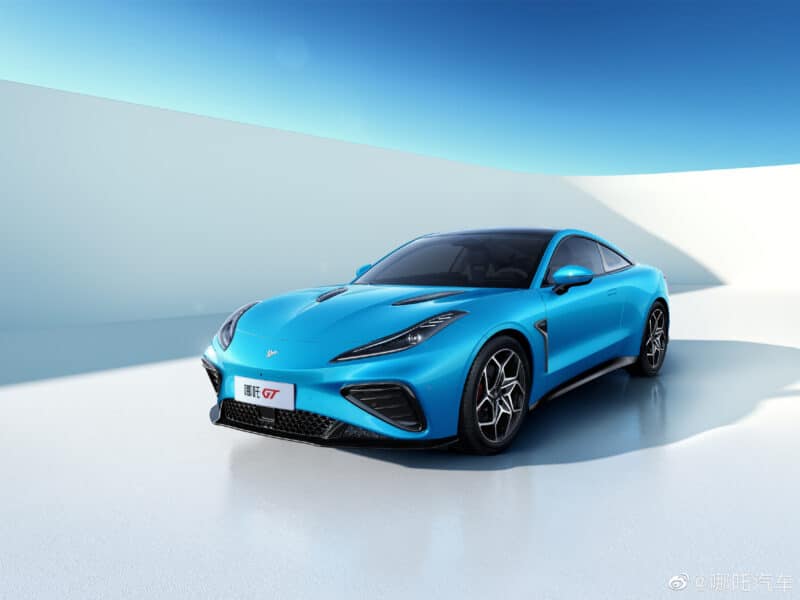 Back to the Neta GT, we will remind you that it is the first fully electric two-door coupe with four seats inside. Its dimensions are 4715/1979/1415 mm with a wheelbase of 2770 mm. As for the powertrain, it has two options: RWD for 231 hp and 4WD for 462 hp. And the range of the Neta GT is about of 560-660 km (CLTC). Speaking about the price range, it is surprisingly low at 178,800 – 226,800 yuan (25,900 – 32,900 USD).
Editor's comment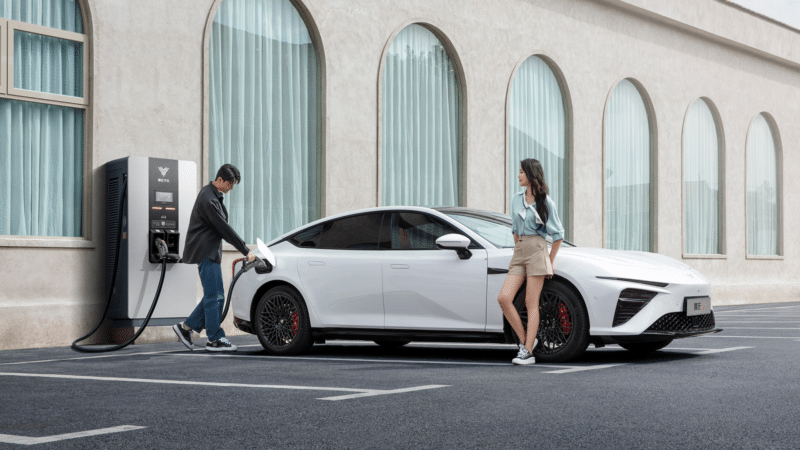 As we have already mentioned, the Neta's two best-selling models are pretty affordable SUVs. So, it is hard to compare Neta with Li Auto, Nio, Xpeng and other manufacturers with more expensive vehicles. As a result, even with a higher sales number, Neta's margin is probably lower. It may be one of the main reasons of Neta entering a higher market segment. Speaking of the Neta's high sales number, we should also mention that it attracts customers not only with low prices. It also develops its own charging network with Star Charge as the main supplier. It also offers clients a free home charger and up to 2,000 kWh/year of free charging.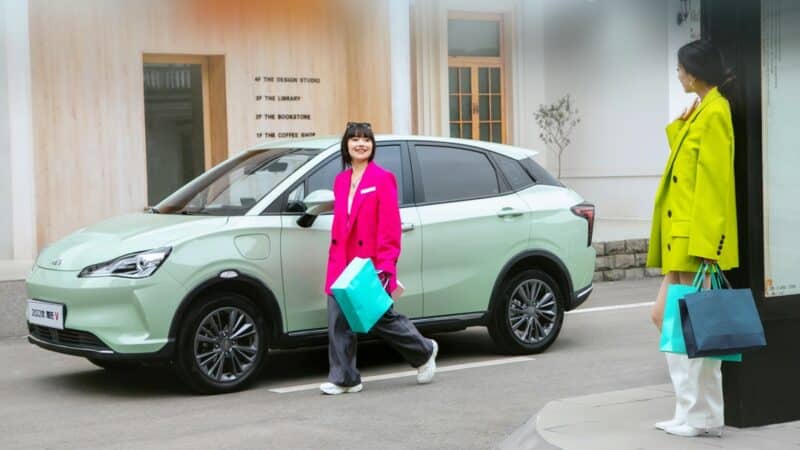 So, Neta becomes more popular in China. And now its main goal is to successfully enter the more expensive market. At the moment, the Neta S and Neta GT models lag behind two more affordable SUVs. It can be difficult to jump from affordable cars to high-end. But, in case Neta will succeed, it will get a huge market share. We will keep an eye on Neta, so stay tuned.
Source: Neta Weibo