On June 5, the German Federal Motor Authority published a Vehicle registration report for May. 246,966 passenger cars were registered in the most populated European country, +19.2% compared with the same month last year. All-electric vehicles (BEV) share was 17.3%, +46.6% from last year.
The first place went to MG, a former British brand now under state-owned SAIC Motor. MG registered 1,780 cars in May, 117.6% up year-on-year and 53% up month-on-month. Year to date (January – May), MG sold 6,766 vehicles in Germany. The report doesn't break down registrations into particular models. Still, looking at the neighboring Netherlands, we can tell the sales are driven mainly by electric MG 4 hatchbacks, MG 5 station wagons (or, as Germans say, kombi), and MG ZS EVs.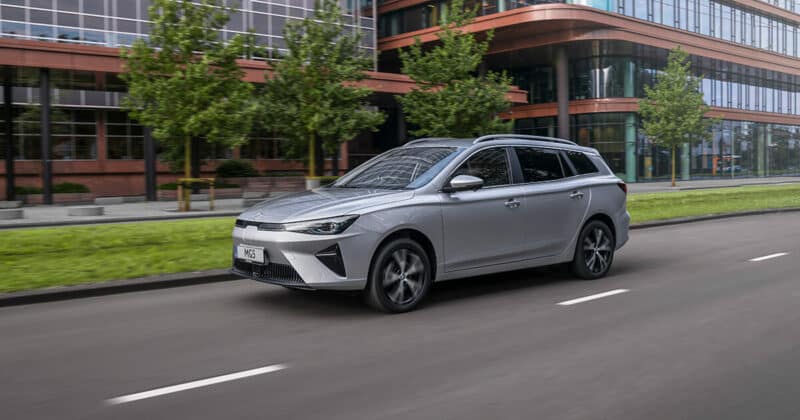 Second place goes to Polestar, with 629 sold units. Sales are driven mainly by Polestar 2 – liftback, which became Germany's most popular company car in 2022. Polestar has a positive trend as their May sales are 15% up compared to April and 36.6% up compared to May last year. January – May, they sold 2,208 EVs in Germany.
Third place goes to Lynk & Co, which is pretty successful with their subscription model – for 550 EUR/month, you get 01 PHEV SUV. They registered 237 units of 01, 22% up MoM, and 8.7% up YoY. January – May registrations are 1,546 units.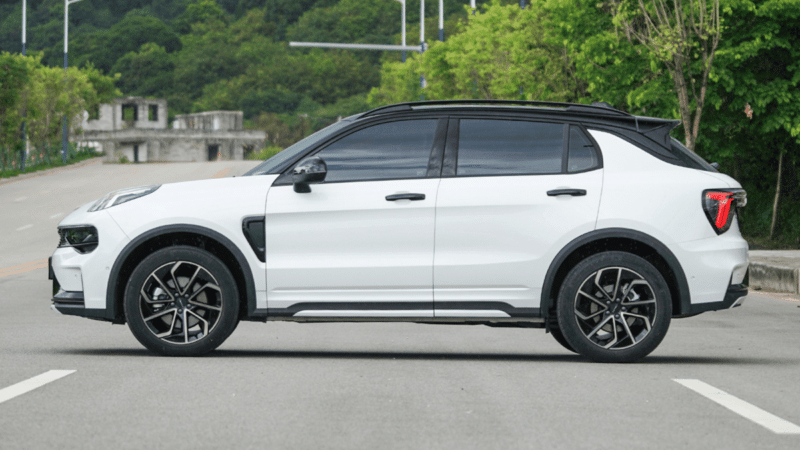 Fourth place goes to Great Wall Motor, which sold 155 units of their Funky Cat EV hatchback (Good Cat in China), up 53% MoM. Year-to-date sales are 432 units. BYD sold 54 cars, mainly Atto 3 (Yuan Plus in China), up 15% MoM, and Nio registered 44 EVs, up 76% MoM.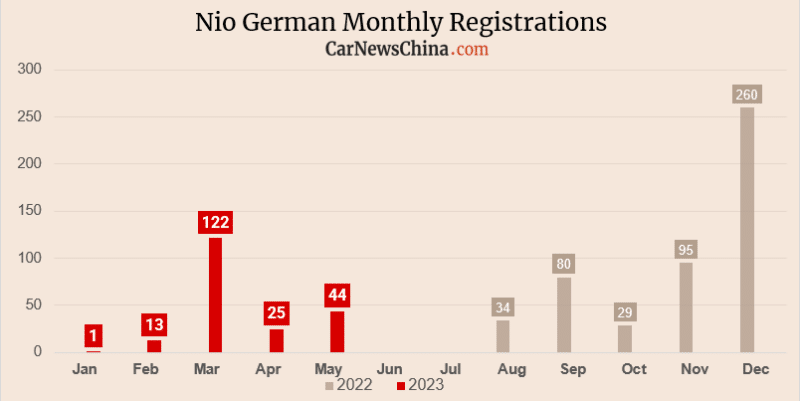 Geely's Lotus sold 37 cars, and Shanghai-based EV startup Aiways registered only one car.
For comparison, Tesla showed an increase of 1,696% in May, registering 5,265 EVs. The overall bestselling brands were German trio: VW (43,831 cars, +13% YoY), followed by Mercedes-Benz (27,911 cars, +55% YoY) and BMW (27,489 cars, +60% YoY).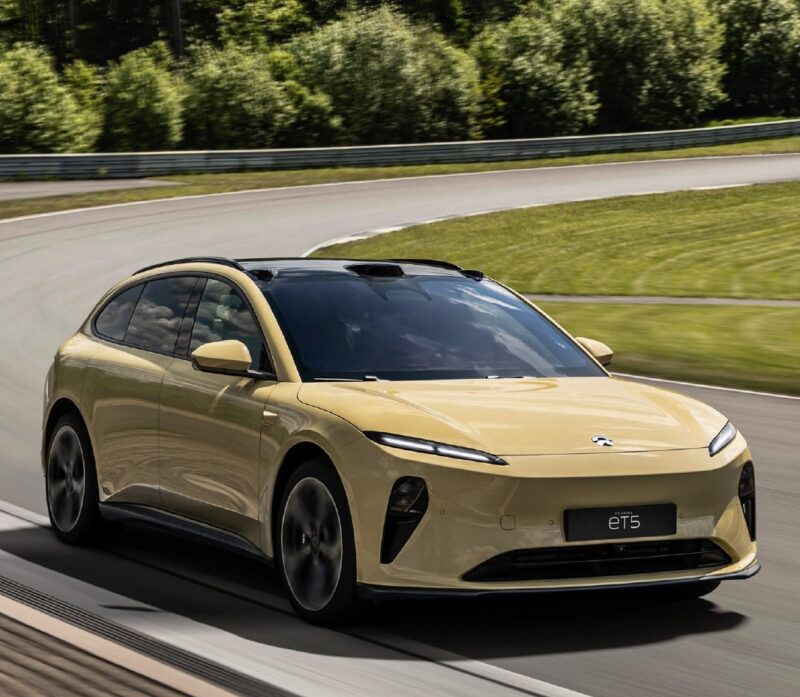 Editor's comment
It's great to see MG finally having its breakthrough and increasing its sales in Germany. MG 4 has excellent reviews and a great price-quality ratio, so I guess this car is the backbone of the sales, and management is not worried about the upcoming months in Germany. Polestar is consistently and slowly increasing, which is good in the conservative market.
Lynk&Co is an example of how difficult the German market is – for example, in the much smaller Netherlands, Lynk&Co registered 681 cars in May, almost triple what Lynk&Co registered in Germany (237 units). But in Germany in May, nearly 250k passenger vehicles were registered vs. 33k in the Netherlands.
Nio registered 44 vehicles, slightly up MoM, showing off how hard the company is fighting against all odds. Germany is an ultra-conservative market in general, but when it comes to luxury cars, even the word ultra-conservative is not enough to describe what Nio is facing. Their strategy is to offer community (Nio Houses) and unique product differentiation (battery swap). As Nio says, their competition is BBA (Chinese term for Benz, BMW, Audi).
In China, their market positioning is already settled to be on the same level as BBA. In Germany? We will keep an eye on how successfully they will persuade the German owner of Mercedes-Benz to switch to a Chinese premium maker.
There is no drama in terms of cash and financing for the Shanghai-based EV maker, so they have relatively enough time to earn respect in Berlin.
Further reading: