On August 7, SGMW announced its upcoming electric hatchback Baojun Cloud (Chinese name is 云朵, Yunduo) received 10,000 pre-orders in 10 days. The budget EV will launch in China on August 10 and the price is expected to start at 100,000 yuan (14,000 USD).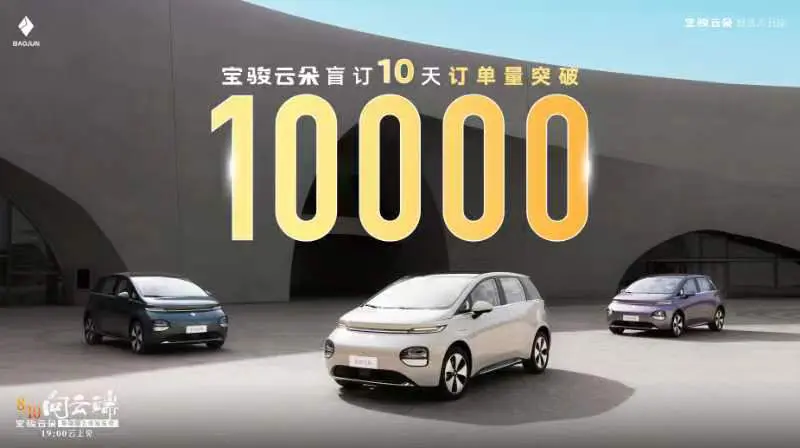 Baojun Cloud is produced by a US-China joint venture between SAIC, GM, and Wuling (SGMW) – the same JV that is responsible for best seller Wuling Mini EV, Wuling Bingo, or cutest EV of the year Baojun Yep.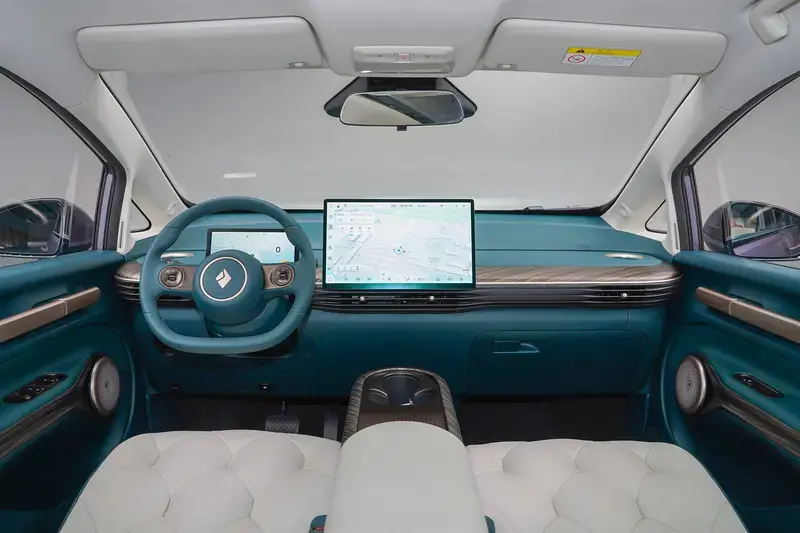 Although Cloud will launch on August 10, some details have already been leaked so that we can learn more about this electric 5-seater. The EV is powered by a 100 kW motor with 200 Nm peak torque. Two battery pack options are available: 37.9 kWh and 50.6 kWh, which provide 360 km and 460 km range, respectively. Charging 30% – 80% takes about 30 minutes.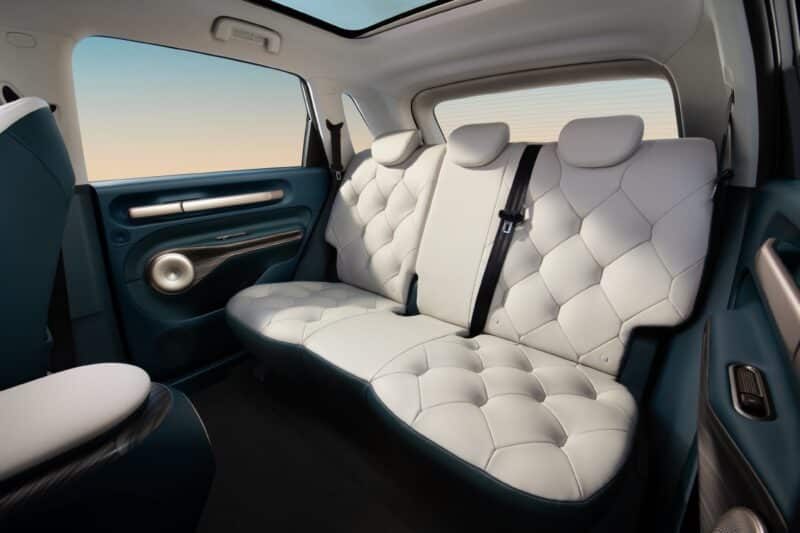 The Cloud will have a 360-degree camera and ADAS system from drone maker DJI. Inside the car, you find two screens: an 8.8″ instrument panel and a large 15.6″ central control screen powered by Baojun LingOS 2.0. Especially the latter one is fantastic for a 14k USD EV, and even more expensive EVs can dream of (yes, looking at you, ID.3).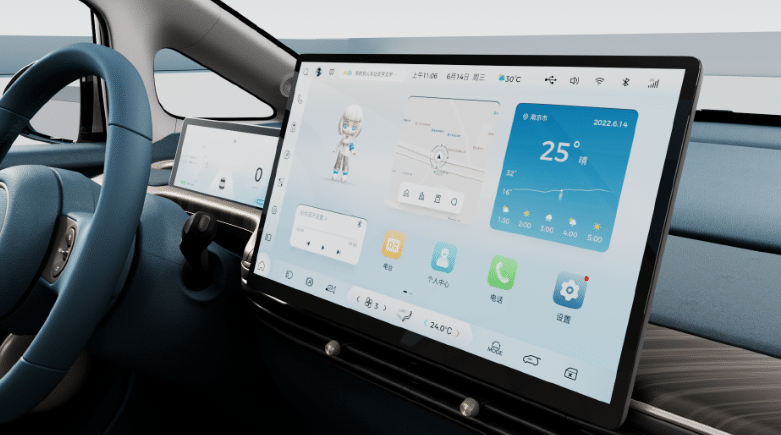 The dimensions are 4295/1850/1652 mm, and the wheelbase is 2700mm. The ground clearance is 150mm. The car is pretty spacious in the rear seats, and the boot space has 382 liters of space, and a total of 606 liters if you remove the floor cover. You can get even more if you fold the rear seat, something the Nio ET7 can't do. For comparison, ID.3 has 385 liters of boot space, and BYD Dolphin has 345 liters, and neither allows you to increase that by removing the boot floor.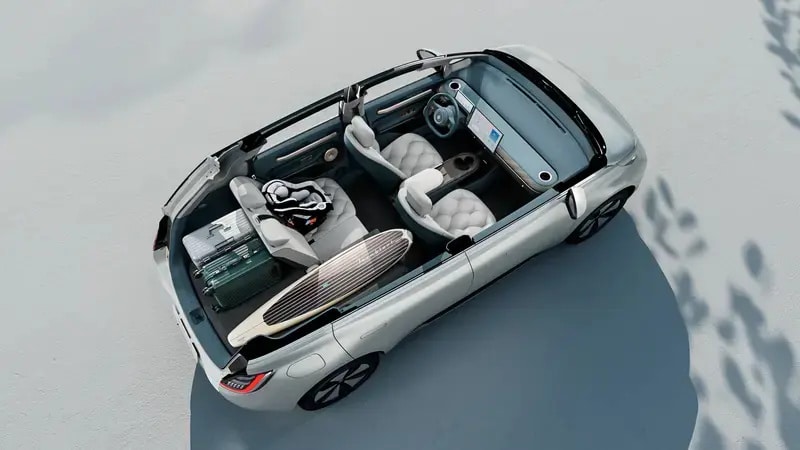 Cloud has 5 cup holders – three in the middle console and two on the sides of the seats. The front seats can be folded almost flat, and the rear seats up to 135°. Taking notes, ID.?
Editor's comment
Baojun says the design is inspired by the Cloud Gate sculpture in Chicago. I'm unsure why they chose Chicago and not something from Detroit, where GM is headquartered. But if you remove the image of electric Multipla from your head, Cloud is indeed a good looker. In China, it will put more pressure on sales of BYD Dolphin. If you are unfamiliar with Dolphin, think of Cloud as a VW ID.3 competitor – the size is similar, and after rounds of discounts, ID.3 now starts at 16,500 USD in China.
Zhou Ying, the deputy general manager of SGMW, said that in 2024, Baojun's product line will consist of the following models:
less than 100,000 yuan – Baojun KiWi and Baojun Yep
100,000 – 150,000 yuan – Baojun Yep 5-door version, Baojun Cloud
150,000 – 200,000 yuan – Baojun EQ200 premium sedan
We will watch the official launch and the final price reveal.