This is a brilliant Hongqi CA773, seen in the Sanhe Classic Car Museum where it was parked next to the Hongqi CA72 we saw earlier. The Hongqi (Red Flag) CA773 was made from 1969 until 1976, in seven years 291 cars were produced and for Hongqi that is mass production.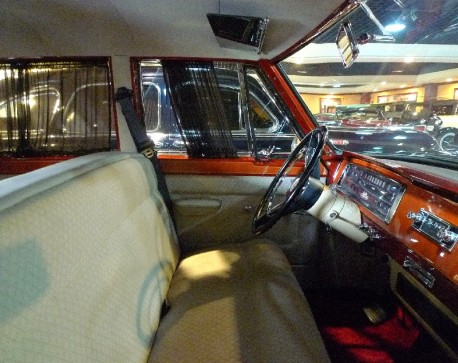 The CA773 is basically a short wheelbase version of the Hongqi CA770. Wheelbase shrunk with 40 centimeter to 3420. Not that short indeed, length is 5500 (CA770: 5590) and weight is 2360 kilo.
The CA770 in turn was based on the 1950′s Chrysler CA 70 for which First Auto Works (FAW) obtained the rights in the early 1960's, FAW is the owner of the Hongqi brand. The engine for the CA770 and CA773 came from Chrysler as well, a mighty 5.6 liter V8 with 215hp.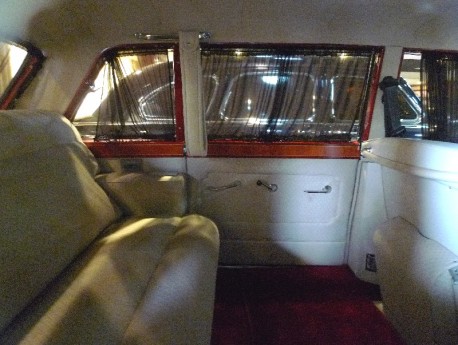 The Hongqi CA773 was mostly sold to the government but since it was shorter it was also cheaper and Hongqi sold some on the private market, which by the time was still very very small. This CA773 in Chengdu is perfectly restored, cleaned up cleaner than it was new! Back in Feb 2011 I met a completely unrestored CA773 in Beijing, which has a very different kind of charm.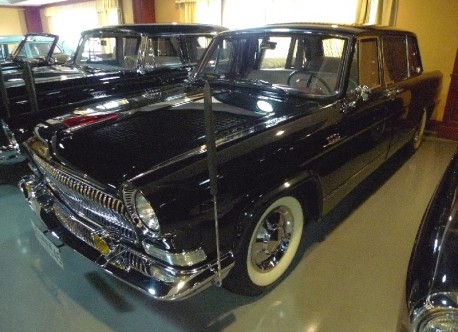 CA72 in the background. White walls on tires. Flag poles indicates an ex-government car.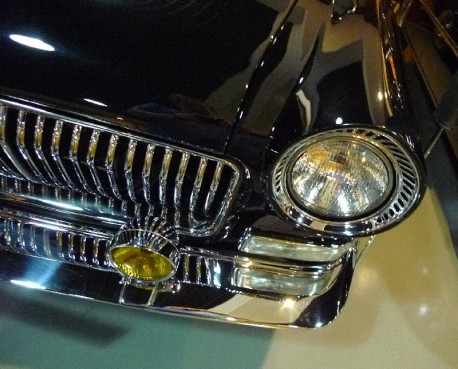 The front was a true work of art. Check those lights: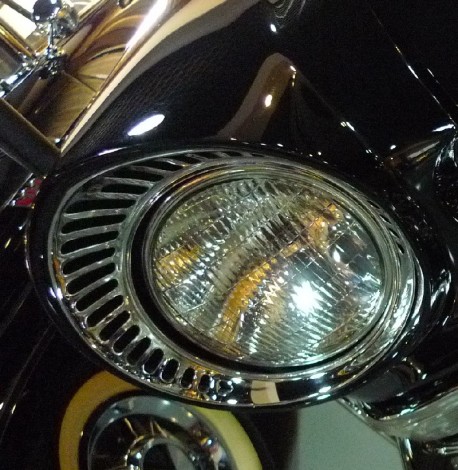 !…!