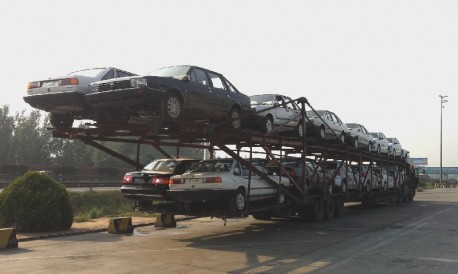 This is by far the most extreme car transport we have seen in China, and we did see some crazy trucks before. Here we have a gigantic 'stretched' transporter loaded with no less than 26 Volkswagen vehicles, 14 on the upper deck and another 12 below. The incredible hauler was seen on a highway between Shanghai and Jinan by reader Ali Khalili , thanks a lot for the pictures!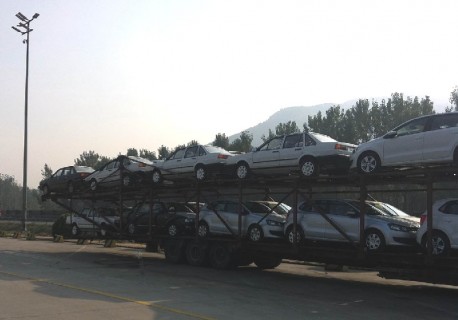 A transport like this is officially very forbidden in China but in reality nobody cares, especially not on the endless highways without any police. All cars are made by the Shanghai-Volkswagen joint venture, the truck carries the Volkswagen Santana, the Volkswagen Santana Vista and the Volkswagen Polo.
Production of the 'old' Santana will continue at least for another year, even though the new Santana was launched on the Chinese car market earlier this week. The slightly more modern Santana 3000 is the Shanghai taxi and will continue for at least another two years. For more on all different Santana's see this earlier post.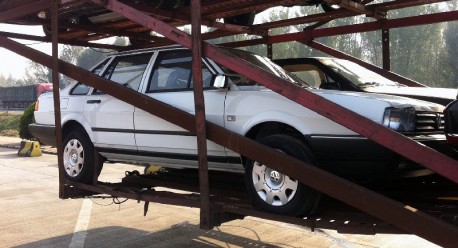 The original Volkswagen Santana. In production in China since 1985 and still going strong! There is only one version left for 75.800 yuan but dealers sell them as cheap as 55.000 yuan. Only available engine is a 100hp 1.8 mated to a 5-speed manual.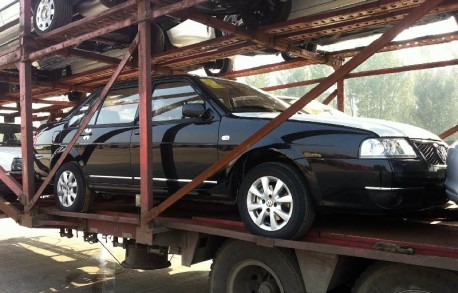 The Shanghai-Volkswagen Santana Vista. In production since 2008. Basically a facelifted Santana 2000/3000, production of the Santana 2000 started in 1995. Price for the Santana Vista starts at 74.000 yuan and ends at 99.800 yuan. Engines: 92hp 1.6 or 100hp 1.8.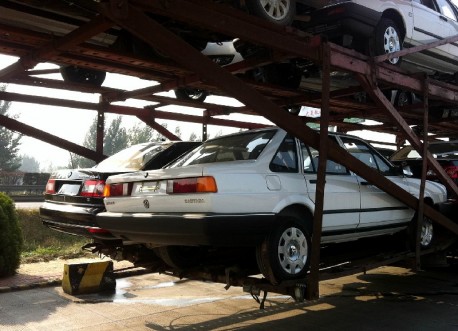 Santana Vista and Santana.