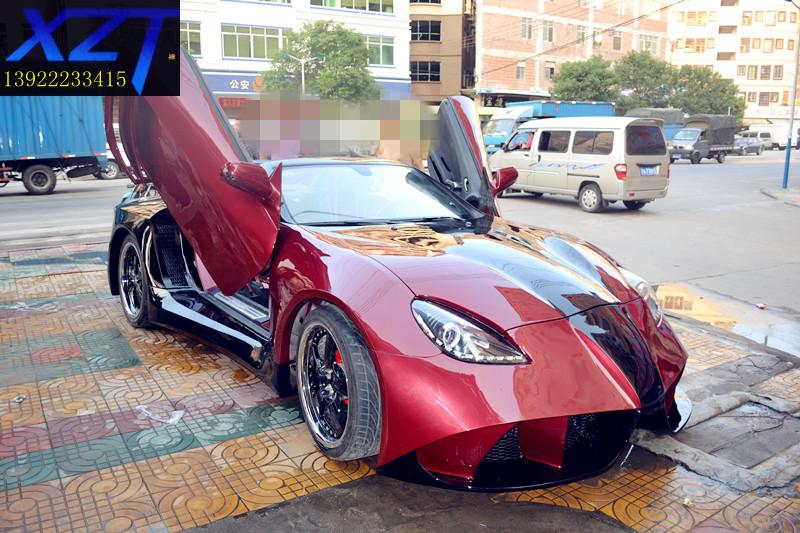 This is the most extreme Mercedes-Benz SLK in the world. It lives in a tuning shop in the great city of Guangzhou in Guangdong Province, and you can have one too.The shop, called 'XZT', changes the SLK into a truly scary supercar. The kit consists of a new front bumper, new head lights, new side skirts, new tires, new alloys, a new back, a giant wing on the back, and Lambo doors.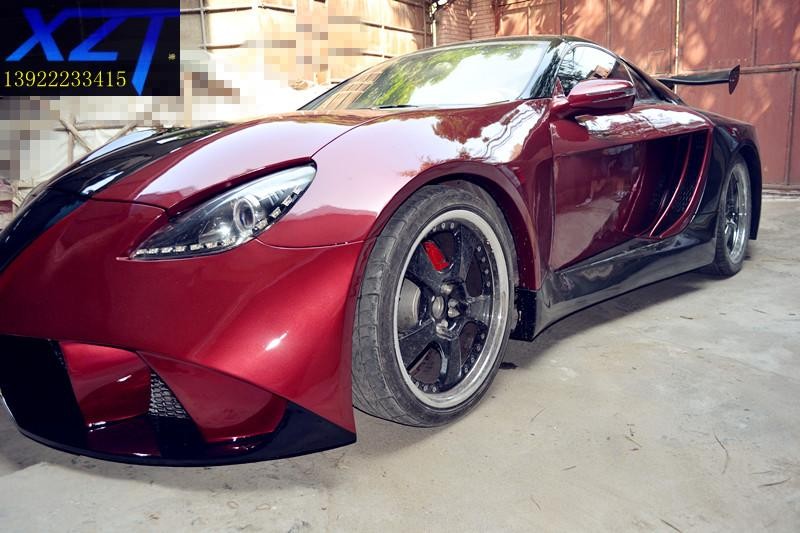 The conversion is based on the second generation R717 Mercedes-Benz SLK. The engine remains untouched but it shouldn't be too hard to find a couple of turboos at another shop. The body kit is designed by XZT and actually quite impressive; looking fast, mean and jet fighter.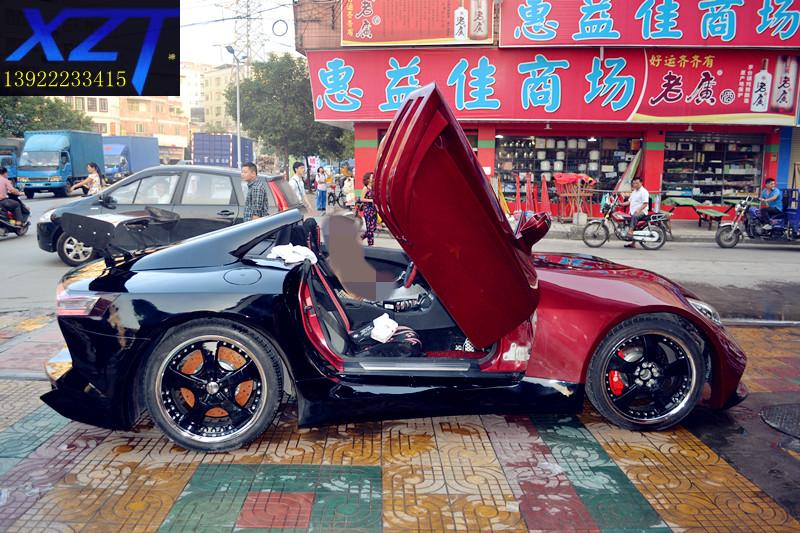 Rear tires bigger than front tires for more speed on the drag strip. Convertible roof still works. Dual tone paint here but buyer can get it in any color he wants.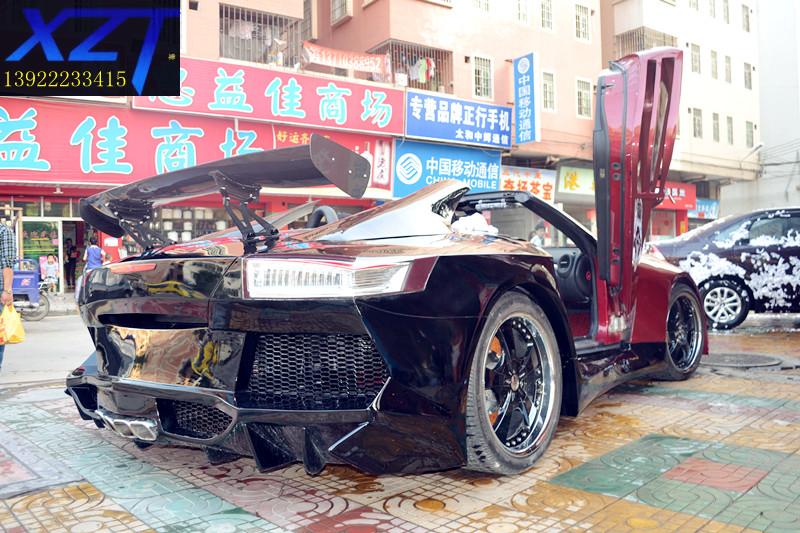 A lotta things going on at the back with gigantic air vents, huge rear lights, and impressive diffuser and four square exhaust pipes. Wing is Big!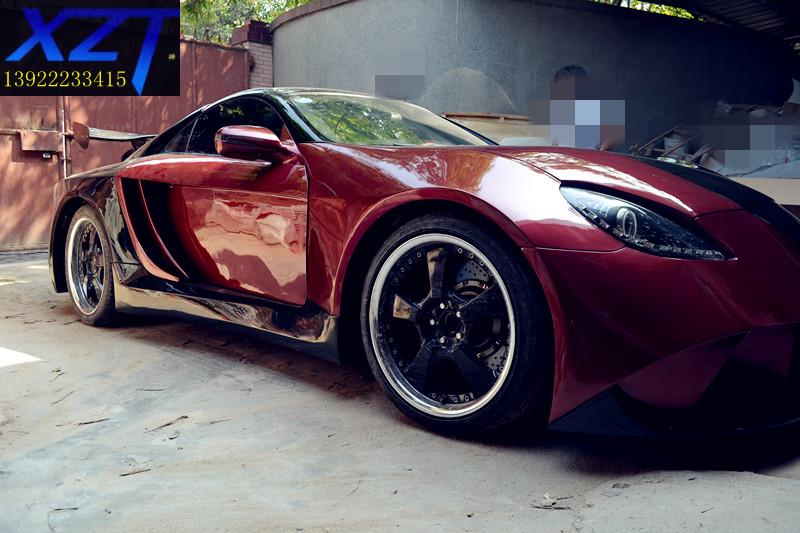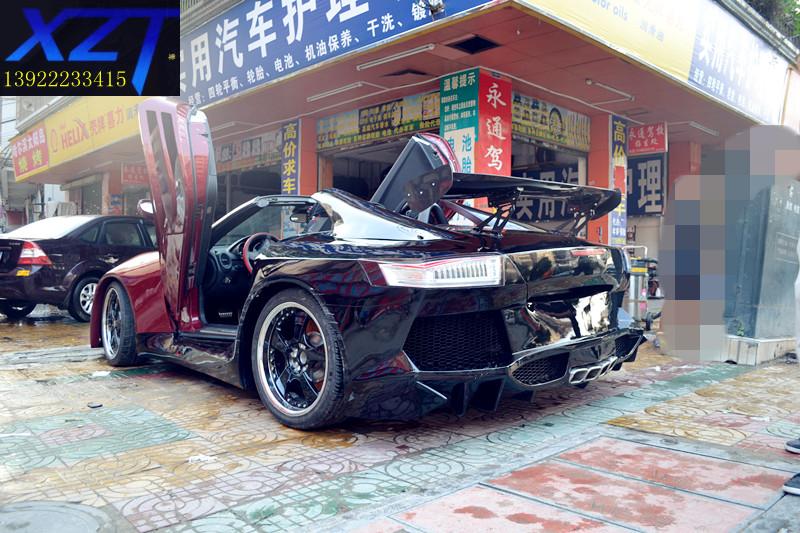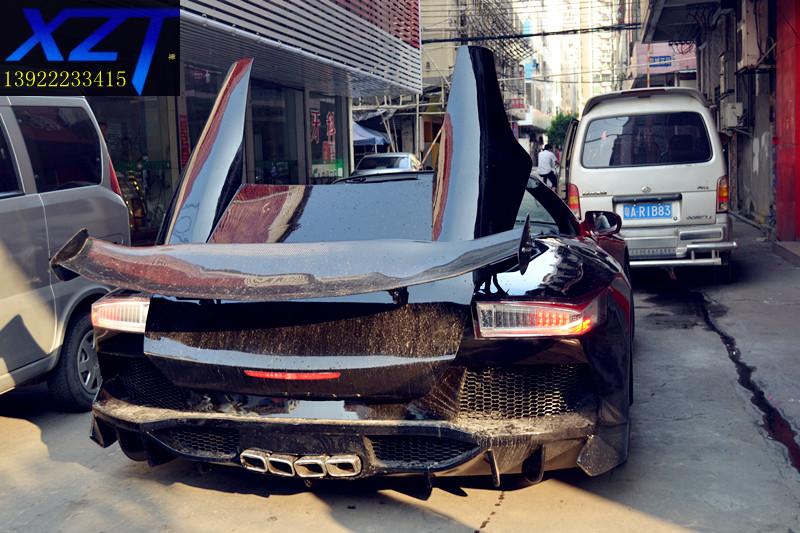 Rood construction loox a bit fragile, but check those pipes!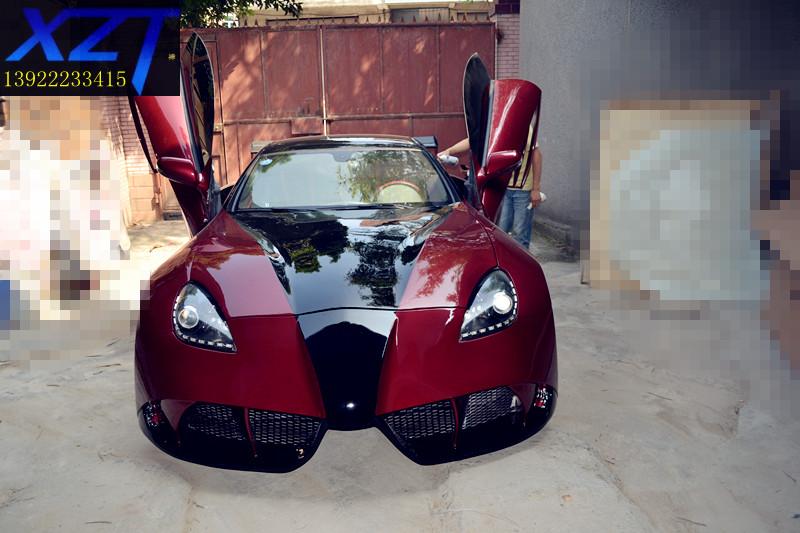 Flying when standing still.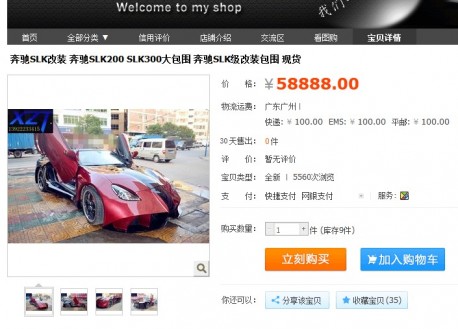 Price for all this pretty: 58888.00 yuan, or 9426 USD. Hurry if you want one because XZT got only nine kits left in stock.
The rest of our Famous China-SLK collection™: first-gen yellow, body kit,  matte-pink, glitter-gold-pink, mobile phone, black-pink, and super-glitter.