Billboards surrounding a McLaren dealer under construction in central Beijing. A reliable source close to McLaren told us the British brand will finally officially launch in China in September.
The source could not tell us where else in China McLaren will open dealers. However, sources on Weibo indicate the other cities are Shanghai, Guangzhou (confirmed!) and Chengdu, which is pretty much the way every supercar maker starts its attack on the Chinese market.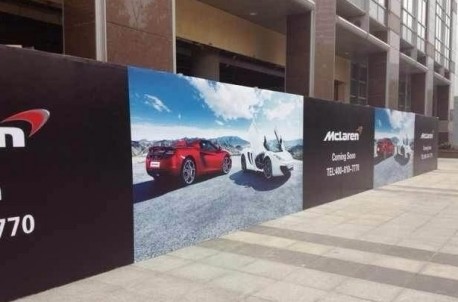 McLaren is late in China, almost two years after the launch of the MP4-12C. Wealthy Chinese buyers couldn't wait that long so the gray market (dealer to dealer) stepped in. We have seen at least ten examples all over the country. Fortunately for McLaren the market is big enough for lots more.
Prices in China are yet unknown. However, in April an official McLaren P1 arrived in China for a private-viewing party with an indicated price of 12 million yuan or 1.9 million USD. And back in April 2012 a MP4-12C arrived officially in China for another private party, with an indicated price of 3.25 million yuan or 516.000 USD. Price for the Ferrari 458 starts at 3.88 million yuan.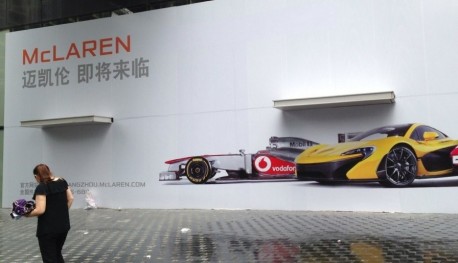 The McLaren dealer under construction in Guangzhou in Guangdong Province. Dealers are apparently free to use whatever billboard they choose. Interestingly, the billboard also shows a website: www.guangzhou.mclaren.com, which sadly doesn't work yet.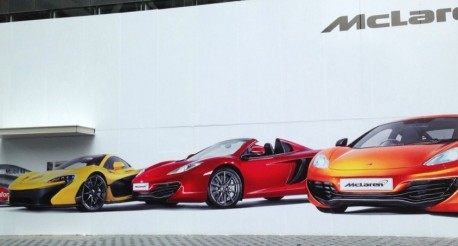 Rumors on Weibo, China's version of Twitter, say McLaren will only sell the MP4-12C Spider in China, and not the Coupe. Sounds very strange indeed, so we guess this rumor is just a rumor.
More on McLaren in China as we get it!