A very low riding Volkswagen Scirocco, seen in a faraway suburb in east Beijing. The license plate reads LOW23, and that is by far the best license plate we have seen on a low riding Volkswagen Scirocco so far.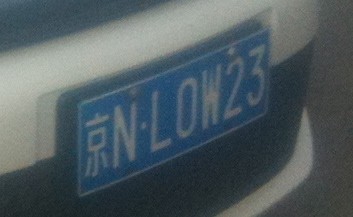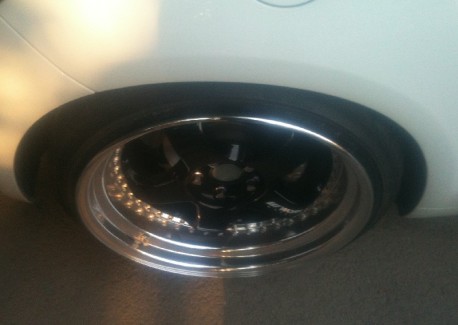 The good Scirocco was lowered to the max and stood on these brilliantly looking wide wheels with shiny-black alloys. The Volkswagen Scirocco is imported into China and thus expensive, price starts at 255.800 yuan and ends at 332.800 yuan. Engines: 1.4 TSI and 2.o TSI.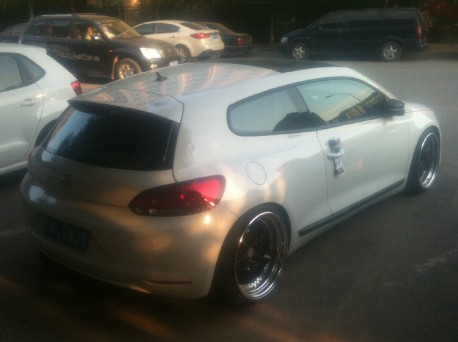 No matter the money the Scirocco is a popular car in China, and most are heavily modified by their happypeppy owners. Here is our Famous China-Volkswagen Scirocco Collection™: Audi, matte black lowrider, white black, body kit, purple, low-pink rider, only bodykit, pink, an AMG and orange.