Today in China Car Girls a very pretty Chinese girl with the Japanese Nissan GT-R super car. The girl wears earrings, white shoes, a very short blue miniskirt that colors nicely with the Nissan's license plate, and not much else. The Nissan is painted in black, one of the best colors for the mighty Godzilla. Not very NSFW.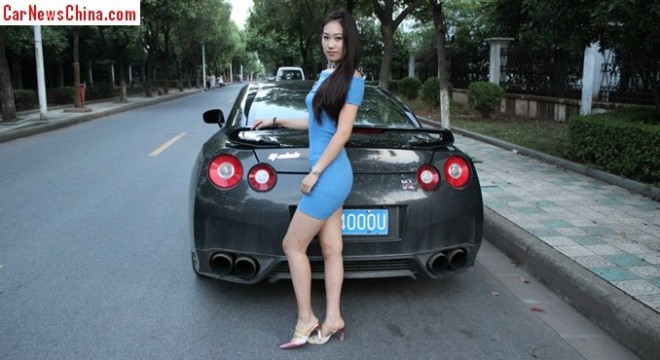 The Nissan GT-R is one of the most popular performance cars in China. Nobody cares it is Japanese, when the car is good enough politics don't matter. Price starts at a steep 1.53 million yuan or 251.000 USD. Lotto money, but 3.8 twin-turbo V6 with 545 horses. Time now for our Famous China-Nissan GT-R Collection™: with EVO X, licenses,  turquoise, gold, pink black, with babe, shiny pink, shiny purple, very red, banana, matte-black, purple-white, Brilliance, matte black, gold, Lambo-doors, matte-mint green, shiny purple, pink, on bicycle lane, red & black,  silver pirate, pink&black, orange, Lioncel,  green-blue-pink, gold, lime-green, and police.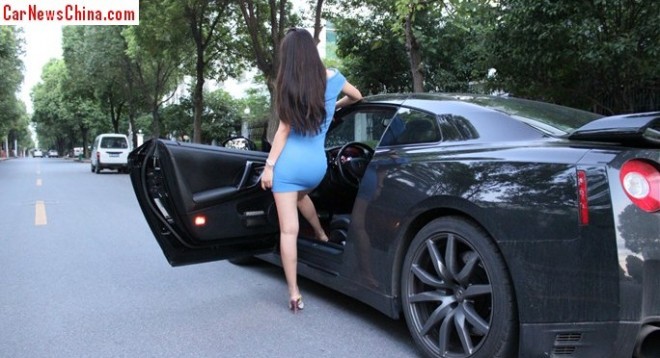 The girl and the car live in the great city of Jinhua in Zhejiang Province. The girl is 25 years old. The car belongs to her husband. The girl does not have a daytime job, but part times as a… car model. The girl used to work as a nurse in a local hospital and quit after her marriage two years ago. Too bad, I bet she was really sweet with the thermometer.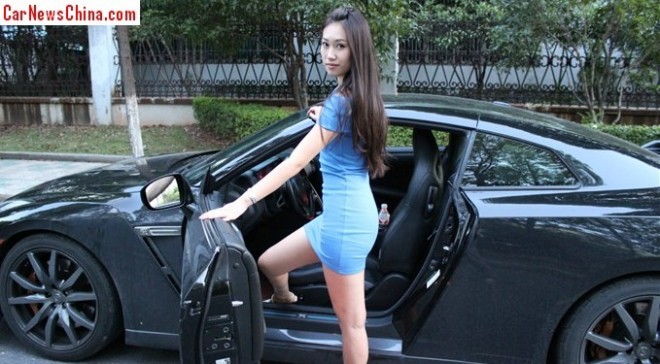 Going for a ride?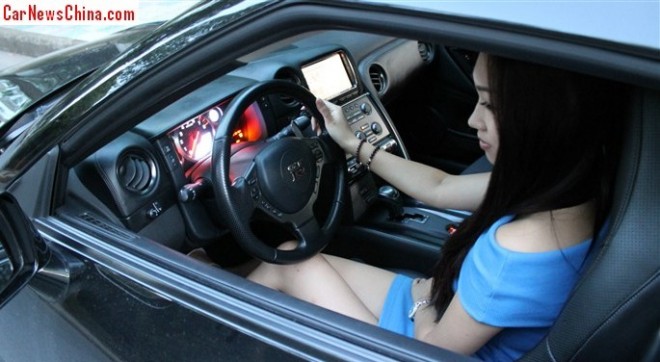 "What is all these pictures in that little box doing?"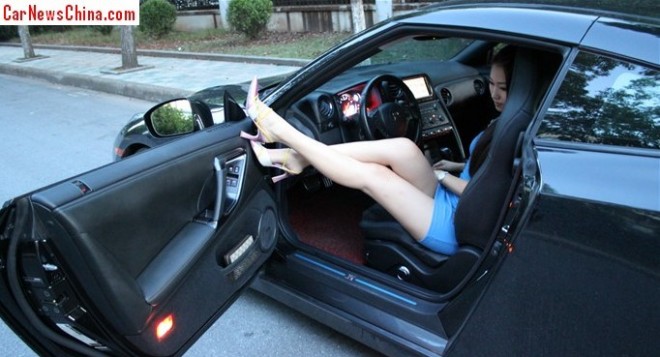 Taking a rest to be more pretty.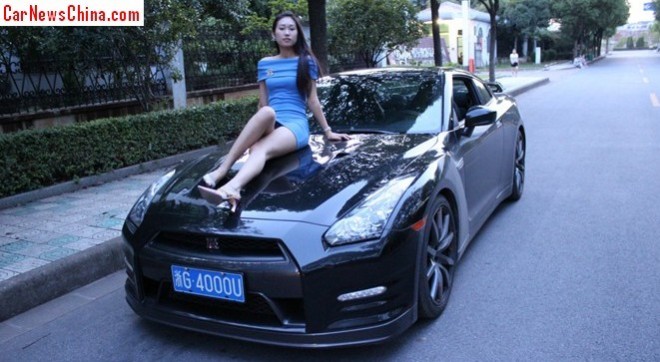 "Five hundred horses down there?"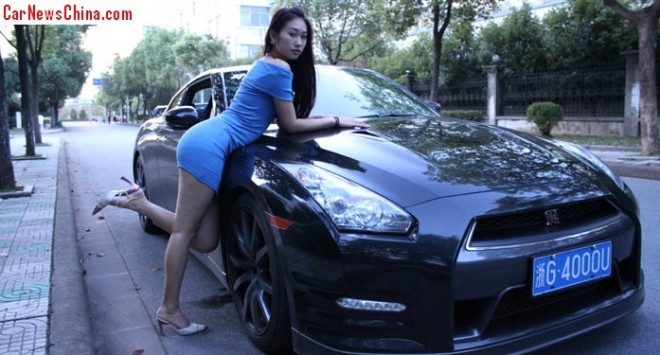 She can take them all.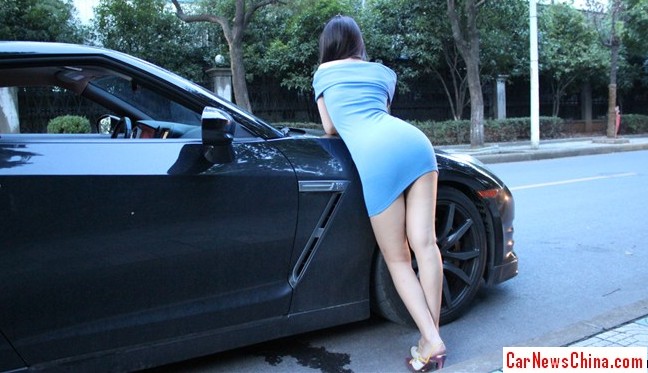 Little wet on the ground, she happy.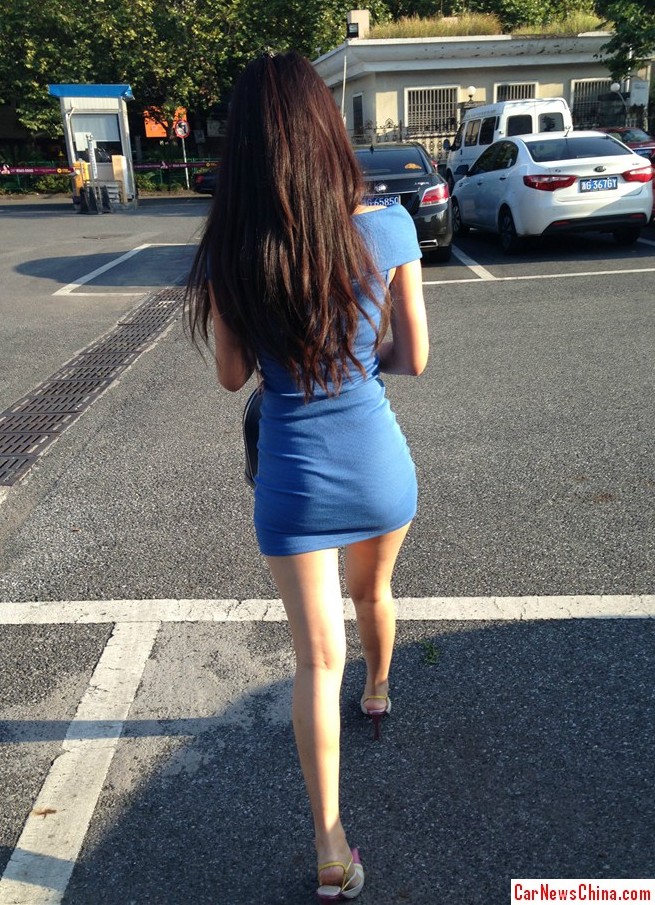 Walking away quickly.