Here we have a Volkswagen Scirocco, seen at the Volkswagen China headquarters in central Beijing, which happend to be very close to one of the many CarNewsChina.com office towers. The good car is sexed up to the max with a giant wing on the roof, DTM style, for maximum down force in Beijing's traffic jams. More sexy comes from a fatass body kit all-around, large and shiny exhaust pipes, and sporty 5-spoke alloys.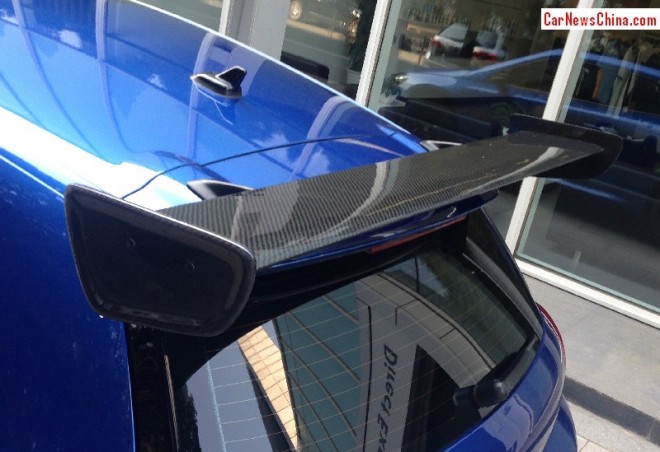 The wing with a kinky carbon fiber-like surface design.
The Volkswagen Scirocco is imported into China, price starts at 255.800 yuan and ends at 332.800 yuan. Engines: 1.4 TSI and 2.o TSI. The Scirocco has become a very popular car among the young and a-bit-wild, who dig the sharp shapes coupe over the boring Golf and countless Volkswagen sedans. Time thus, for our Famous China-Volkswagen Scirocco Collection™: low rider, Audi, matte black lowrider, white black, body kit, purple, low-pink rider, only bodykit, pink, an AMG and orange.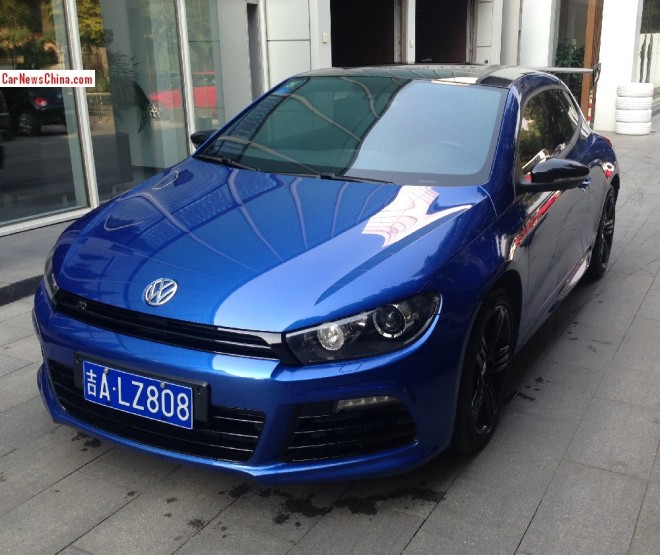 Brilliant blue paint goes perfectly with black grille and inner bumper. License plate indicates this vehicle hails from Jilin Province, a distance of at least 1500 km on the road. Big Wing will make that a fly…