A very large Lincoln Town Car limousine, Spotted in China near the eastern section of the Fifth Ring Road. The vehicle was for rent for weddings and that explains the U8888 license plate. Eight is a lucky number in China and the superstitious Chinese make sure a lot of eights are involved in marriages and other happy happenings.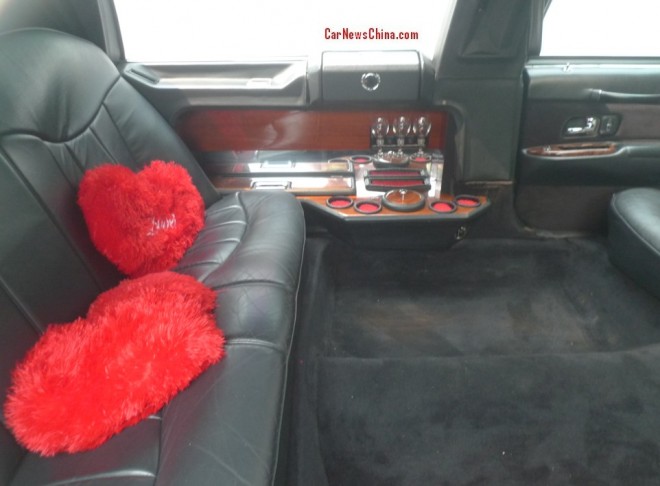 The interior looked very porn with a bar, kinky black leather seats, and useful heart-shaped red pillows.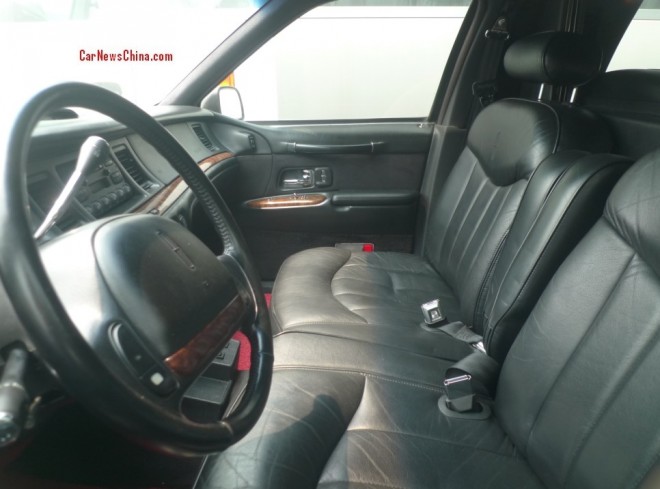 A divider makes sure the driver will focus on driving, and not on the wild party in the back. The interior was in a surprisingly good shape. Surprisingly because this great Lincoln is getting old. The second generation Town Car was manufactured from 1989 until 1997 with a facelift in 1995, this stretchy is a pre-facelift car.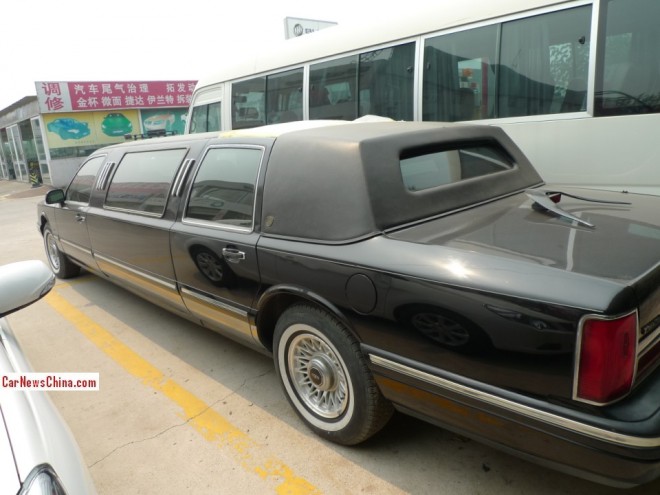 That TV antenna has seen better times. Stretched by about 1.2 meter. Chrome strips still there, and shiny. Alloys period-original. The Lincoln Town Car was based on the famous Ford Panther platform and powered by a big American 4.6 liter V8 with 220hp and 386nm, mated to a 4-speed manual.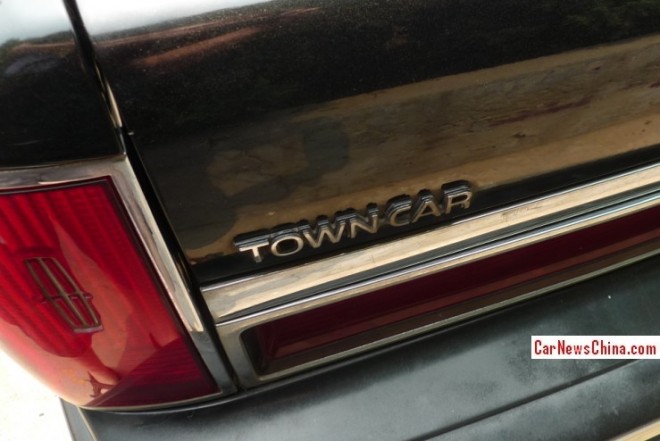 Town Car, not Towncar.
Time now, for our Famous China-Lincoln Town Car collection™: Cartier L, black, stretched, Signature Series, stretched limousine, stretched on sale, bling-gold, silver limo, very stretched, super stretched,  stretched to the max, marriage, first-gen limo black, Hongqi CA7460 and orange.