A very flashy BMW 3-Series sedan, Spotted in China in the great city of Shanghai by Reader Anonymous, thank you for the pictures! The good Bimmer is wrapped in an eye smashing shiny Pink wrap, and further beamed up by darkened windows, a black grille with chrome edges, black mirrors, and sporty 5-spoke matte gray alloys.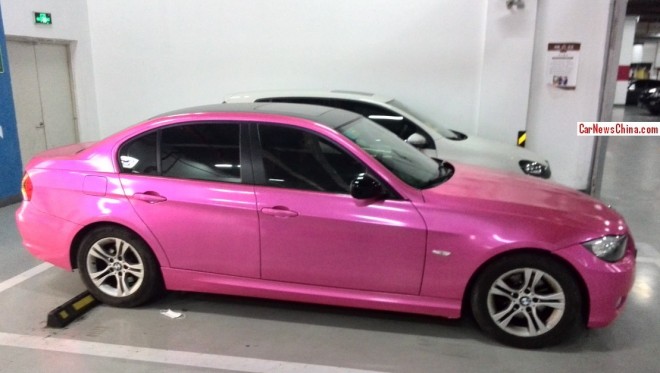 Window frames are all in black too for maximum contrast. The wrap appears to be of very high quality and is smoothly applied over the bumpers and doorhandles.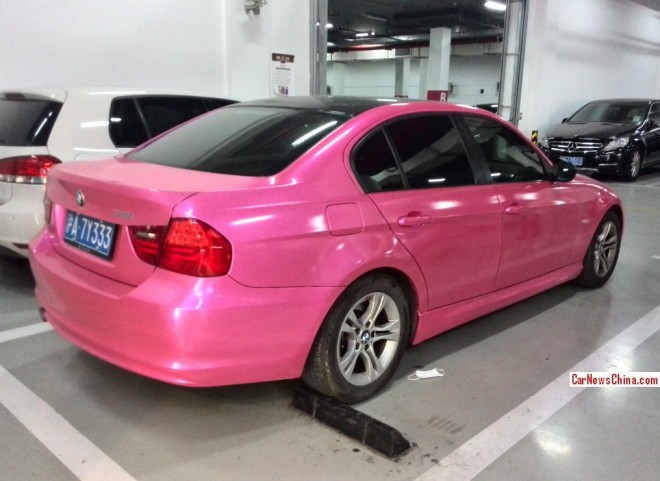 Interesting license plate as well.
The E90 BMW 3-Series was made in China by the Brilliance-BMW joint venture and has since been replaced by the China-only stretched 3Li-Series. Time now, for our Increasingly Famous China BMW 3-Series sedan Collection™: yellow gold, matte Pink, glitter,  matte black blue, matte purple, black & white, with girl, leopard, not a Cruze, black & orange, and a low rider.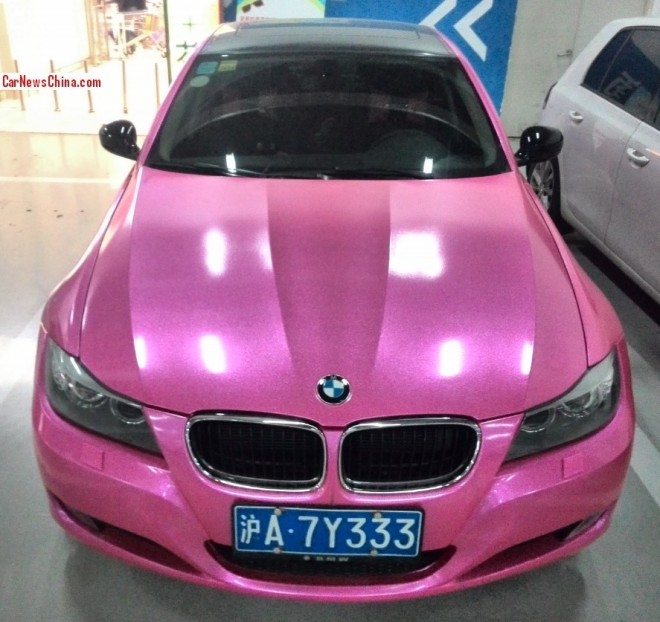 A Pink bonnet is a Good bonnet.