Tesla doesn't ride easy in China. The company is getting sued from all sides, has impatient customers smashing windows, only slowly expands its dealer network, competes with the gray guys, and now they got their first car crashed. It happened earlier today in the Chaoyang District in Beijing. A red Model S hit a roadside lamp pole and then a parked bus. The driver and passenger of the Tesla were taken to a local hospital for a check but were not seriously injured. The bus was empty.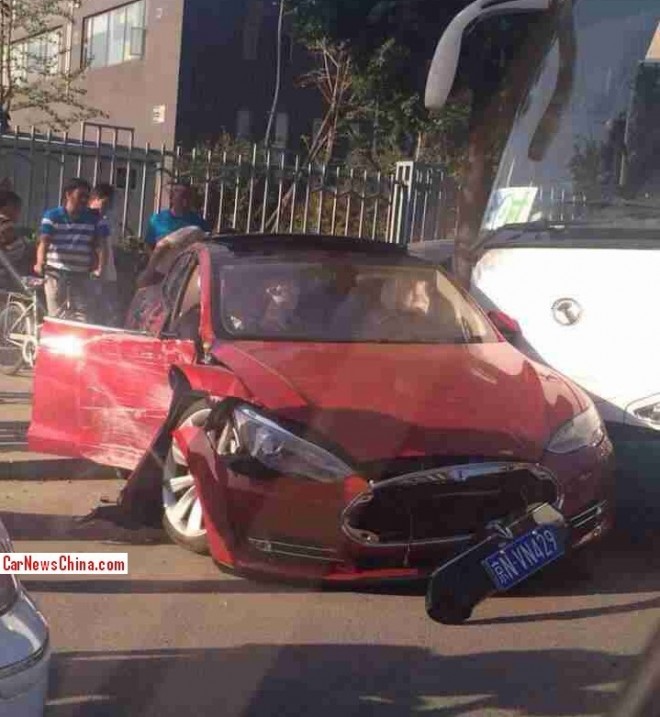 This picture was taken immediately after the crash, bus still on Tesla. The bus was moved backwards later on. This, as it happens, is also the very first Model S we see in Beijing with a license plate. Congrats for that, Tesla!
Witnesses at the scene, quoted by local media, say the driver of the Tesla lost control of the vehicle while he was making a u-turn. The Tesla hit the lamp post at high speed, first up front and then with the right side, and then hit the bus at a relative low speed. The passengers escaped through the front-passenger door.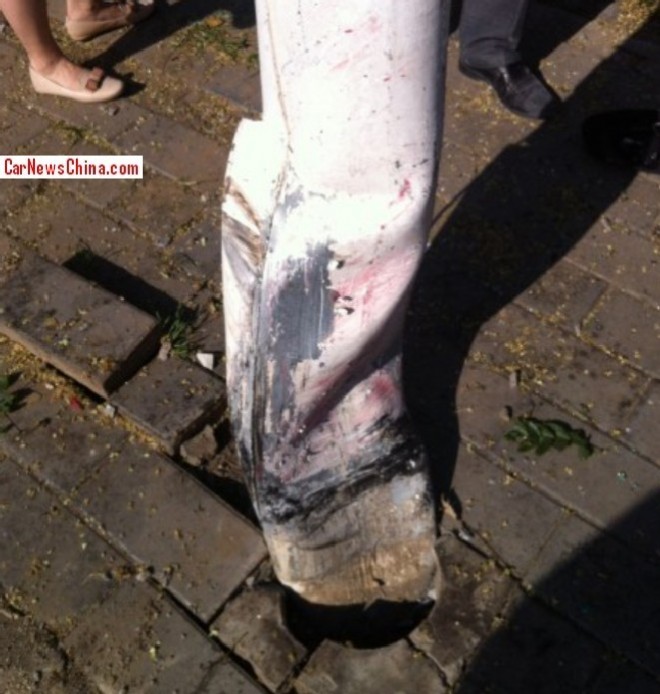 The lamp pole.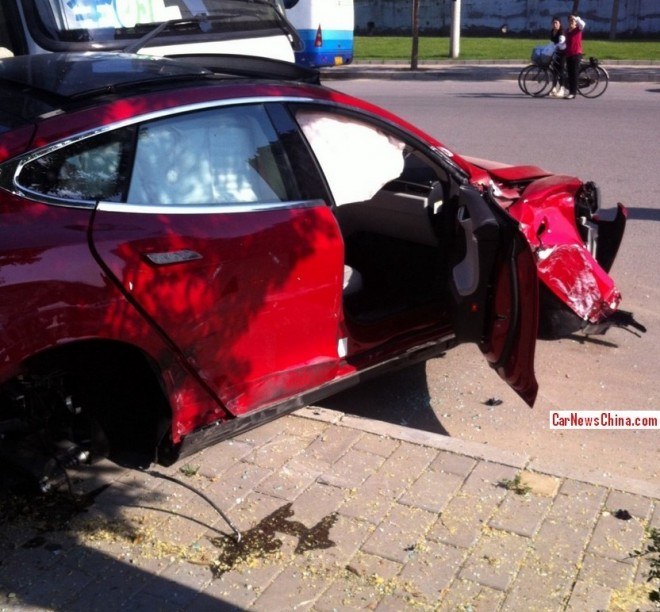 All airbags were deployed. Right-rear wheel broke off and is gone.
Hours after the accident the Model S was towed away, likely to the new Tesla service center, but it doesn't seem they can do too much to save this sorry car.  Price of the Model S starts at 648.000 yuan or 104.000 USD for the 60kw. This particular car is an 85 which goes for a steep 734.000 yuan or 121.000 USD.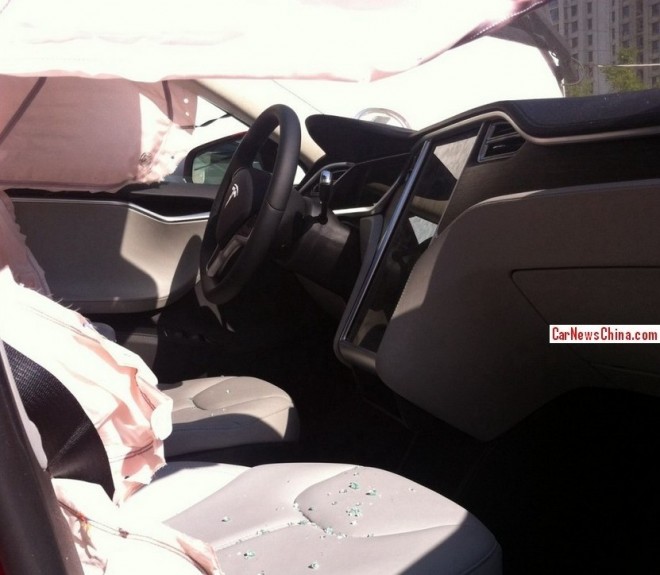 Glass on the seats. Central screen seems all right.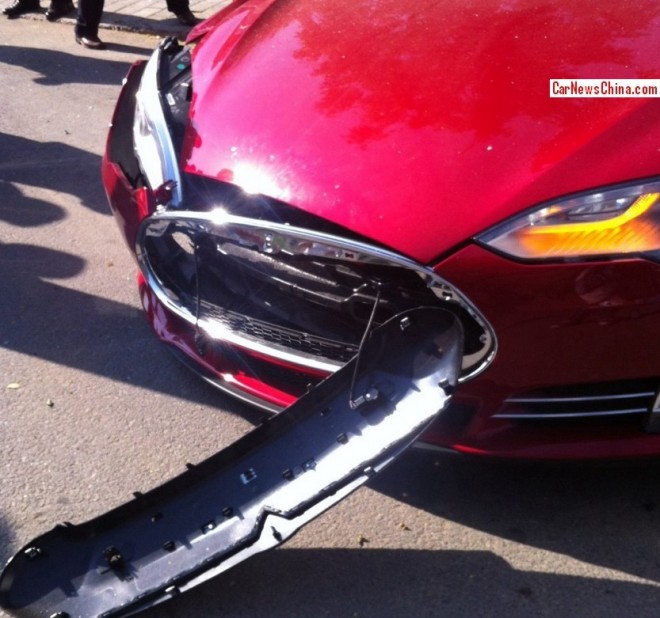 Grille is off, but not gone.
Thanks to Reader Antoine Chalendard for the tip!