A very fashionable Ferrari 458 Italia supercar, Spotted in China in the Sanlitun bar street in Beijing. The ferocious Ferrari is wrapped in a hipster BAPE wrap, and further fiddled up with darkened windows and a license plate reading F·00001, and that is very cool but most likely a fake.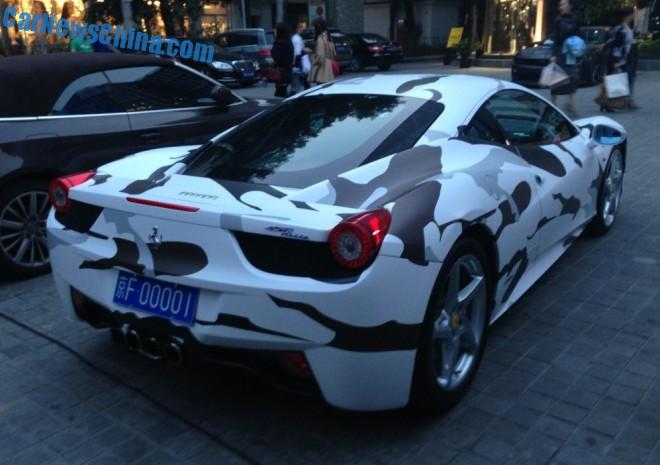 BAPE refers to Bathing Ape, a hip hip hop gangsta clothes brand from Japan that uses similar camouflage patterns in their designs. The brand has suddenly become very popular in the Chinese tuning scene with many shops offering BAPE-like wraps. Earlier on we met a BAPE M5, a BAPE SLS, a BAPE Suzuki Alto Happy Prince and a BAPE MP-4 12C and 458 combination.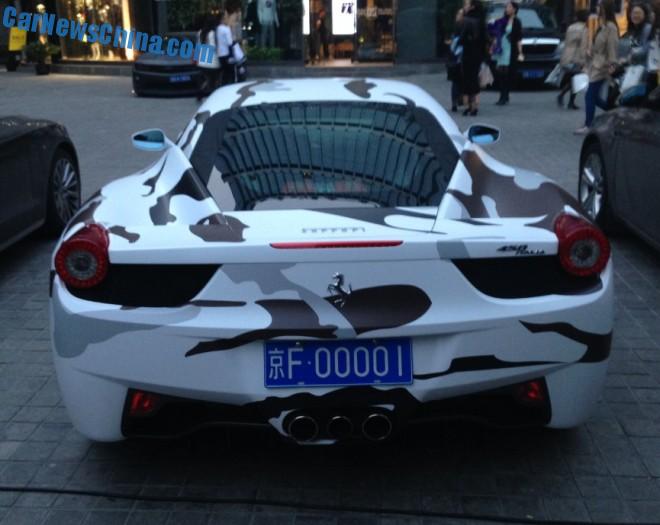 The wrap is of top quality and perfectly extends over the bumpers, mirrors, and doorhandles, and that is how we like to see it best. Great wrapping work all over, and there is even BAPE around the exhaust pipes!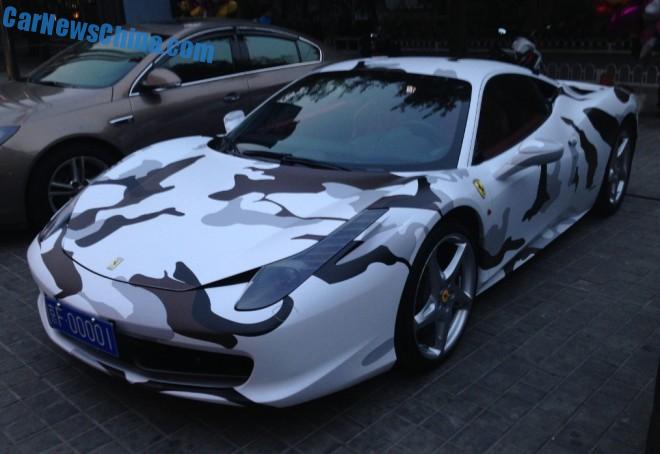 They call it BAPE, but we could call it cow.