A wondrous white BMW 728iL, Spotted in China on the Beijing Asian Games Village car market in Beijing. The giant Bimmer was in perfect shape. The paint looked fresh, the chrome was shiny, not a spat of rust in sight, all parts were in place, and alloys are original. It is very rare to see a E38 in such a good condition.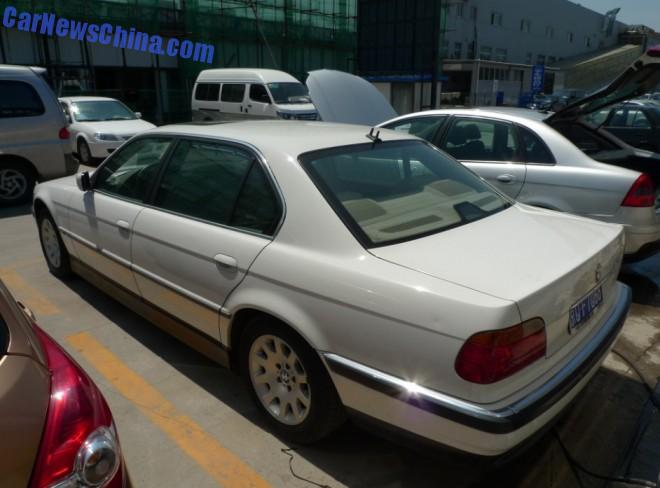 Check that chrome strip!, shining like new. The great E38 was manufactured from 1994 until 2001 with a facelift in 1998, this is a facelifted car. The 'L' was the extended variant stretched with 14 centimeter for more space in the back. The 728 was powered by a 2.8 liter six-in-line with an output of 190hp and 280nm. The 728iL is a rather rare car, only 6816 examples were produced compared to 38947 regular-sized cars.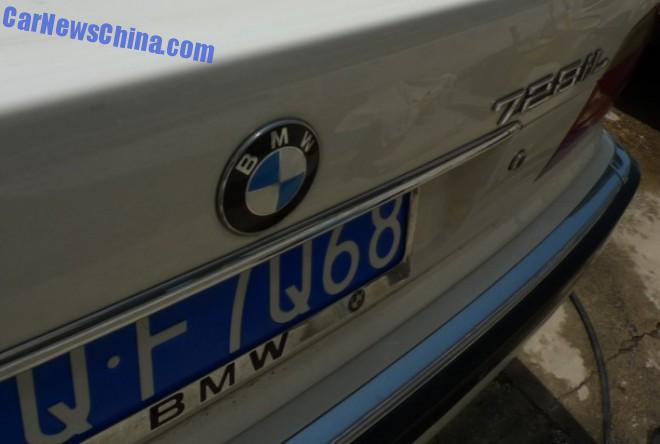 The E38 was the first BMW 7-series that was officially exported to China. Sales were very slow because at the time almost nobody could afford one. Buyers were expensive hotels and large state-owned enterprises. Today most are in private hands.
Time now, for our Famous China E38 BMW 7-Series Collection™: white 740iL, L7 with friends, baby blue, 740iL in silver, perfect 740iL, L7 in black, L7 in black (2), and a L7 in black (3).
Click or Die: