A big bad supercar crash in China. A Lamborghini Gallardo Superleggera and a Ferrari 458 Spider hit it hard in the Datun Lu tunnel near the Bird's Nest stadium in Beijing. The vehicles were involved in an illegal drag race organized by members of the Beijing chapter of the 'Sport Car Club' (SCC).
The Ferrari was in the lead when it hit the tunnel wall with its side, causing the vehicle to spin. The chasing Lamborghini tried to evade the Ferrari but hit the barrier instead.
Amazingly, nobody got seriously hurt. The driver of the Lamborghini was taken to a local hospital for minor injuries and has since been released. The tunnel is a popular location for illegal racing as it is mostly empty, especially in the late hours, perfectly lighted and fitted with super smooth asphalt. Fear is however that Beijing police will now put an end to the fun. Police is currently investigating whether the cars were speeding, who exactly was inside the cars, and who owned them.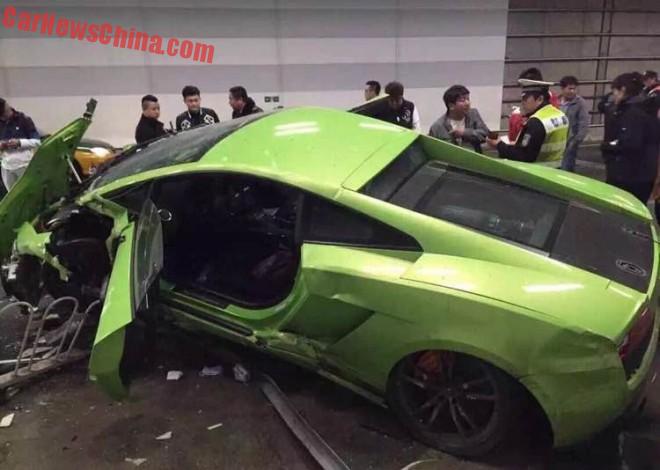 Well, it seems they were speeding… Rear wing is gone, rear suspension broken, front end evaporated. The Superleggera seems a goner.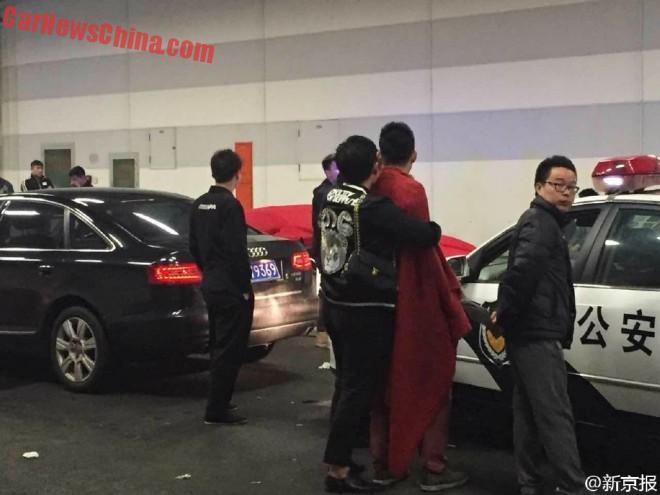 The driver of the Ferrari, in a red blanket, comforted by friends.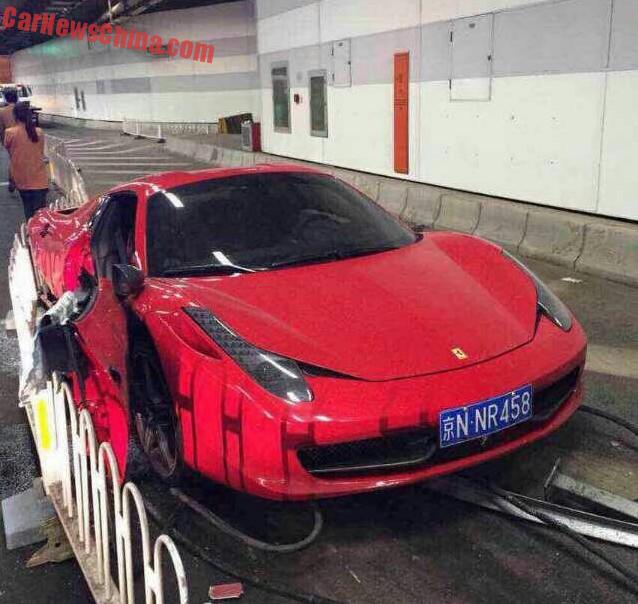 The Ferrari just after the crash. Rear door is gone, damage to the front fender, but it seems savable. And look at that license plate! N·NR458, that is one for our Famous China Ferrari 458 Italia License Plate Collection™: license (458E6), license (458TI), license (FE458), license (458TK), license (B·IC458), lucky license (PG888), license (MF458), license (KF458), license (OD458), license (FM458), license (458Z8) license (458F1), license (FF458) license (458OY), license (458AX), license (458MW).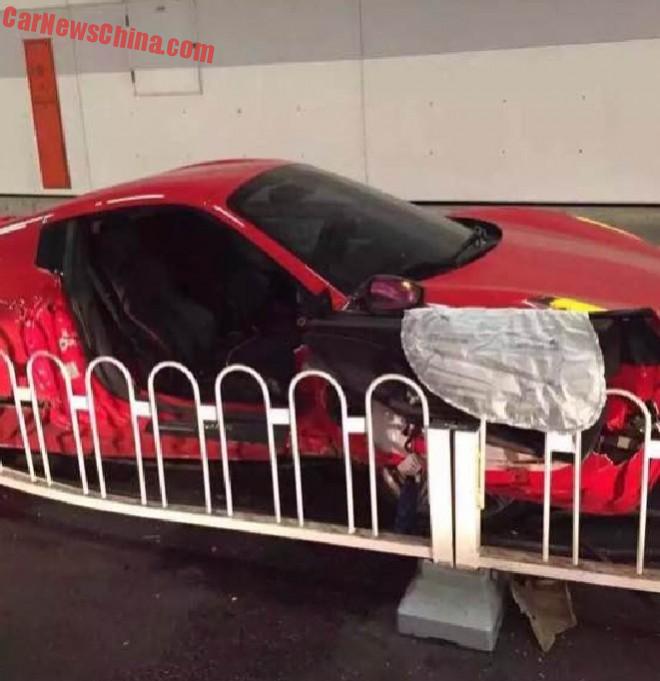 Side airbags were deployed.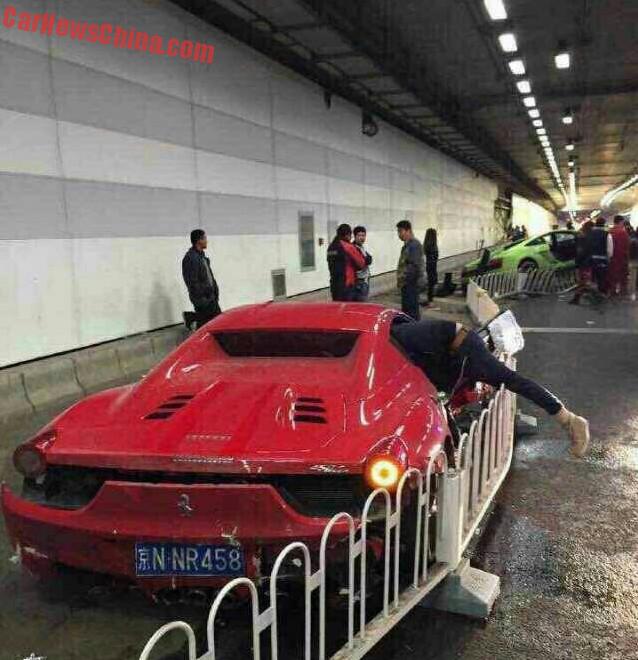 Rear bumper is loose and somebody is trying to get something.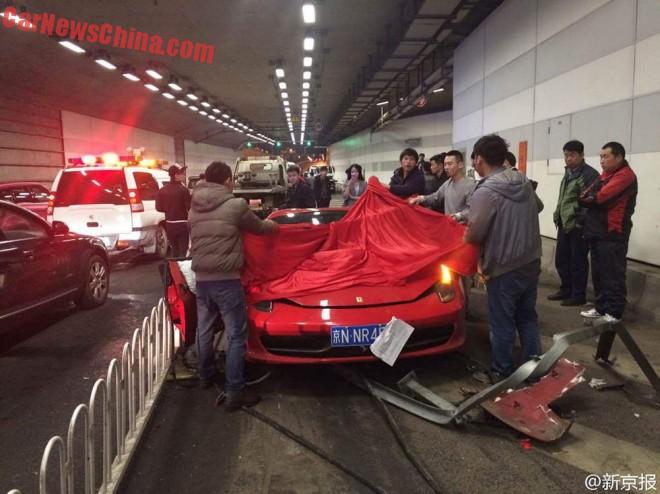 Later on a flock of folks, apparently working for the owner, came to cover up the Ferrari, and they even tried to obscure the license plate.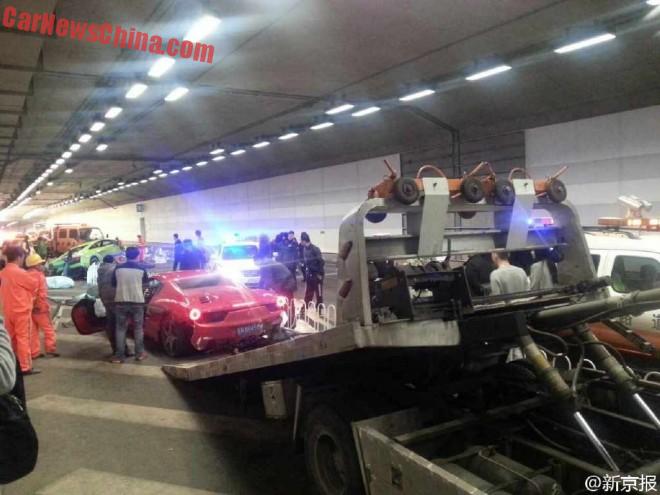 Tow truck taking care of the Ferrari.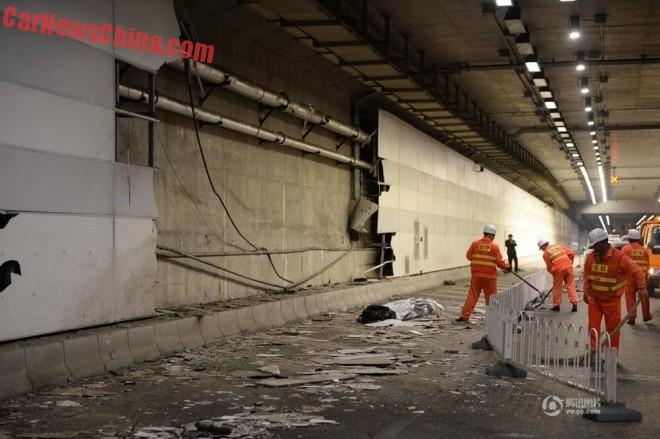 The damage to the tunnel wall.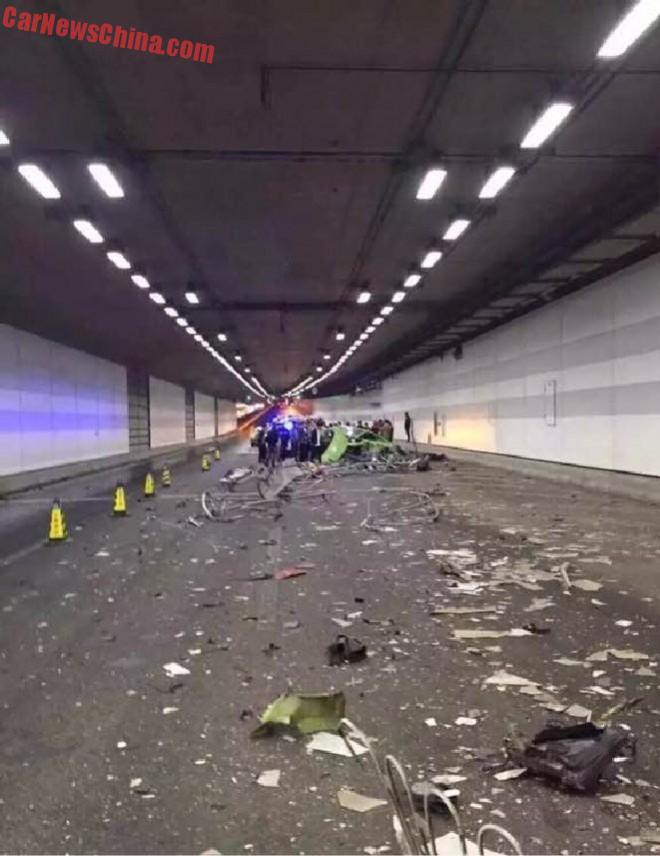 Debris in the tunnel.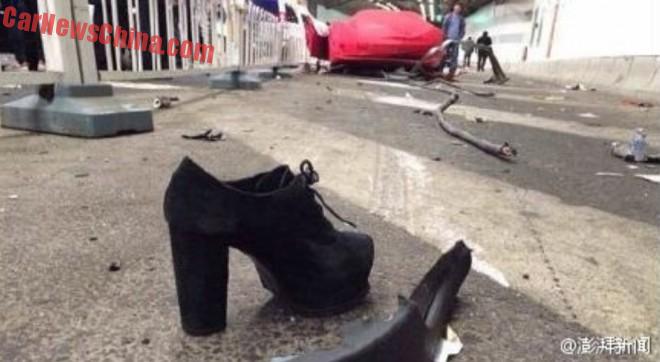 Somebody lost a shoe. This picture had lead to frenzied speculation on the interwebs that a woman was driving one of the cars, and that she ran away in panic after the crash, or was taken away, because she was either drunk or naked or both. We don't know what is true of all that, but the shoe doesn't seem very expensive.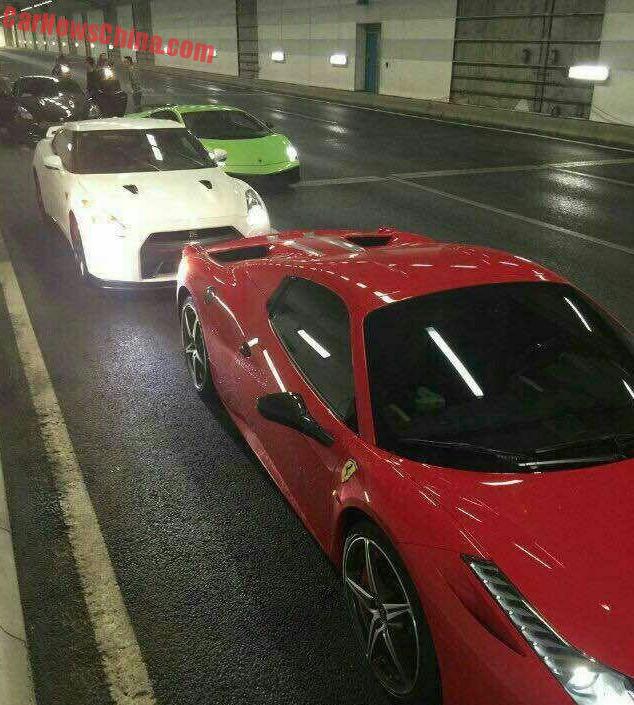 The Ferrari and the Lamborghini seen in the tunnel just before the race, accompanied by a white Nissan GT-R.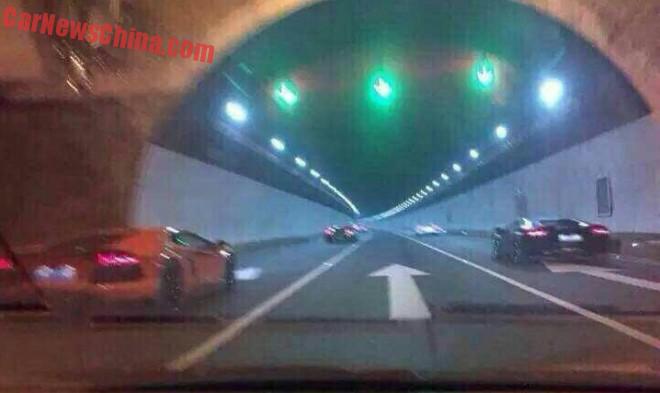 Another drag race around the same time, seen from an unknown vehicle, showing two Lamborghini Aventadors.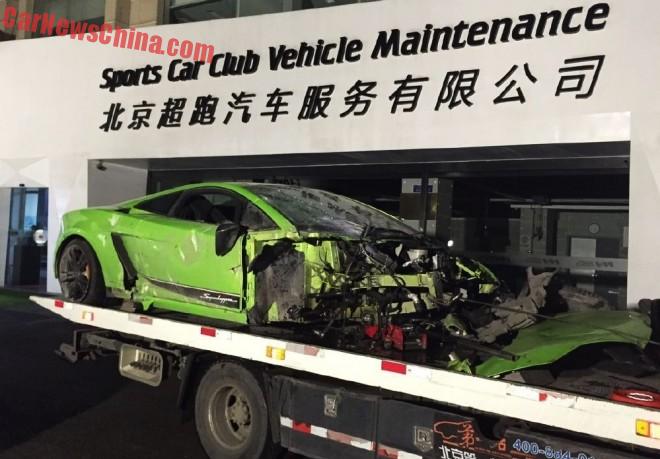 The Lamborghini arriving at the Sport Car Club maintenance center in the Beijing Tuning Street.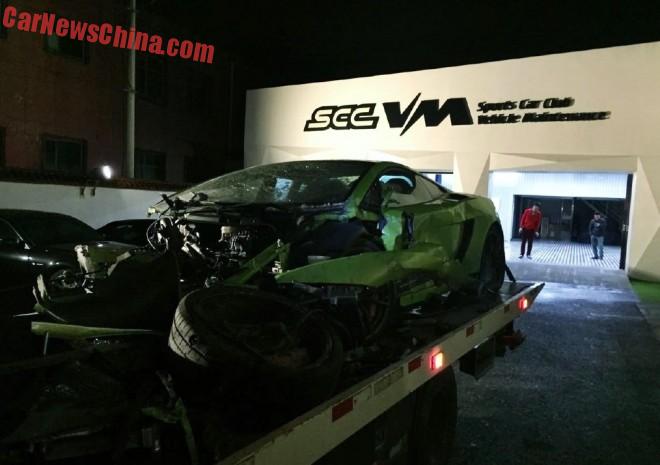 Note wall on the left, normally a very good place to spot undamaged cars, suchlike here and here.
Thanks to Laowei and Antoine Chalendard for the tips!