A manic one-off Koenigsegg Agera R, seen on sale on the the FB-Show 2015 (intro) in Beijing. The Swedish supercar belongs to none other than Qin Fen, alias 'King', the owner of the Ferrari LaFerrari that crashed in Shanghai late last month. We first met the Agera in early April, alongside Qin's other cars.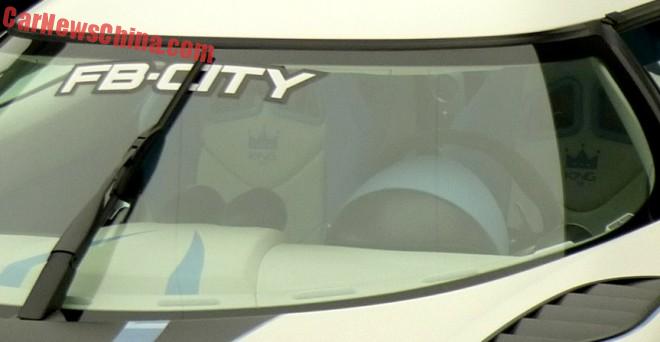 Qin's Agera R is painted in white with black-blue racing stripes, the blue stripes continue over the dashboard, seats, and over the back of the car. Note the 'King' logo on the headrests. It is the same logo that Qin Fen uses for his famous Team King eSports team.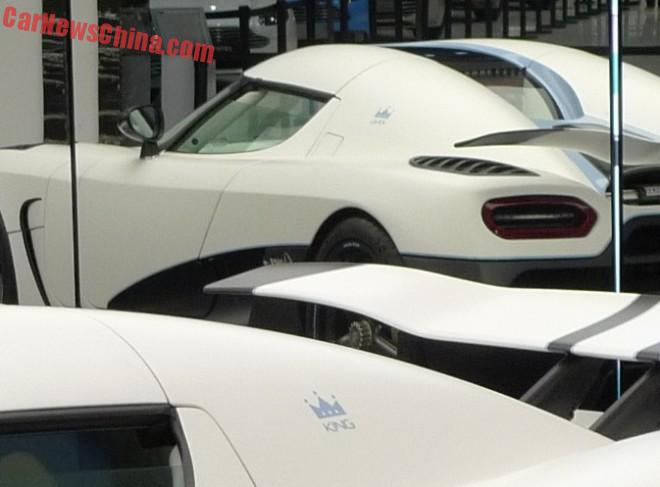 The King logo again. Blue stripes move down from the roof to the rear. Black stripes on rear wing.
It is possible that Qin is selling because he has to pay a lot of money to repair his LaFerrari. When new the LaFerrari went for an astonishing 22.5 million or 3.67 million USD. Rumors say that the repairs will costs at least 15 million yuan, 2.41 million USD. But…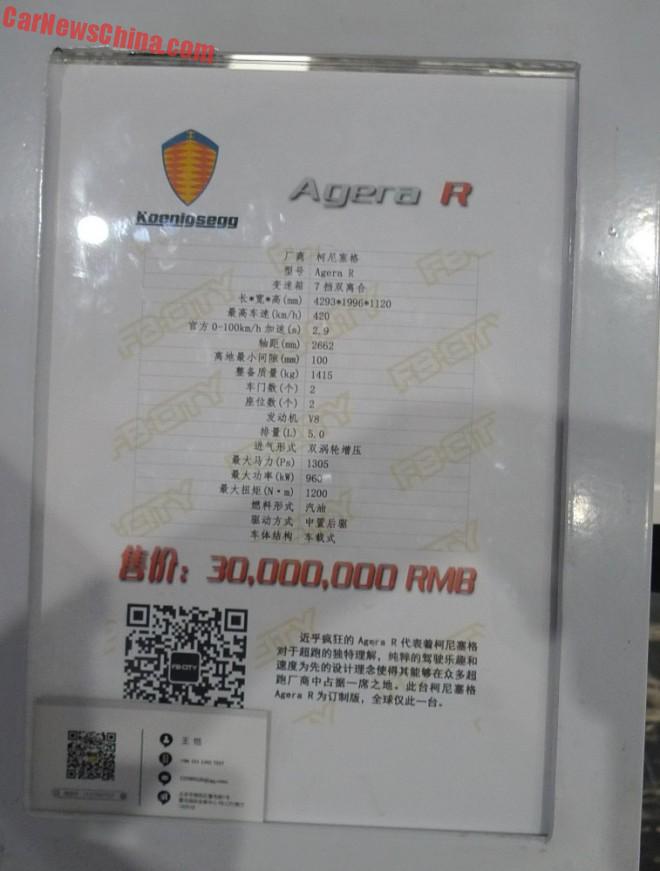 … Qin's Agera R is selling for 30 million yuan, or 4.83 million USD! For that much money he can repair two LaFerrari's. The base Agera R normally sells for 26 million yuan, so Qin wants another four million for the trendy color scheme and the King badges, although we guess a new owner will delete those immediately.
The spec sheet is interesting because it claims the vehicle has 1305 ps, which translates to 1286 hp, while the known output of the Agera R is 1140hp. Torque is the standard 1200nm.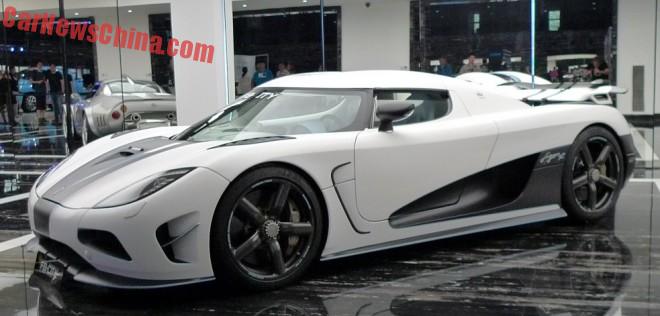 The famous owner of the vehicle wasn't mentioned on the show, but staff did confirm it was indeed Qin. The Agera had been flown in from Shanghai last week, just in time for the start of the show. Qin wanted to sell in Beijing because selling in Shanghai would attract to much unwanted attention, at the moment.
May he sell it well…