A super speedy Ferrari F430 supercar, Spotted in China on a famous parking lot close to the Goldenport race track in Beijing. The good Ferrari is wrapped in matte black and gold, and further sexed up with darkened windows, darkened front lights, black rear lights, and sporty matte gray five twin-spoke alloys with gold edges and red brake calipers.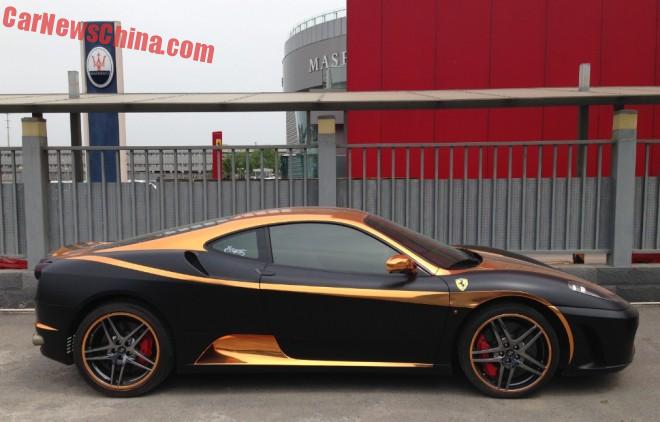 The wrapper did a whole of design work on this one. Note especially the gold line stretching from the front of the front wheel over the door under the air duct to the rear spoiler. It is not easy to wrap that well. Same goes for the strip under the door and surrounding the lower duct.
The Goldenport Ferrari & Maserati dealer is right behind the fence. The owner of the shop also owns an Enzo and a LaFerrari.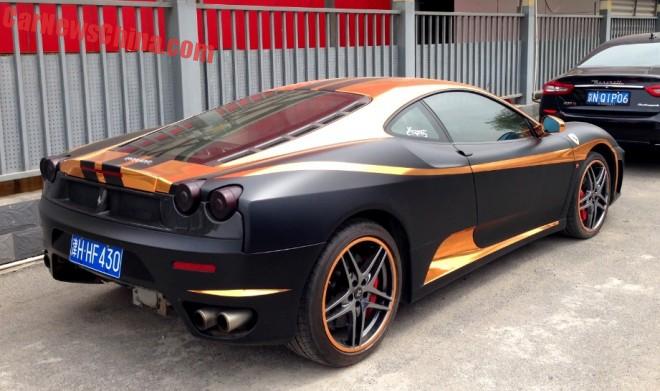 License plate reads H·HF430, and that is one of the best license plates we have seen on an F430 in China so far. The roof and rear deck are in gold with matte black racing stripes. Touch of gold on the corners.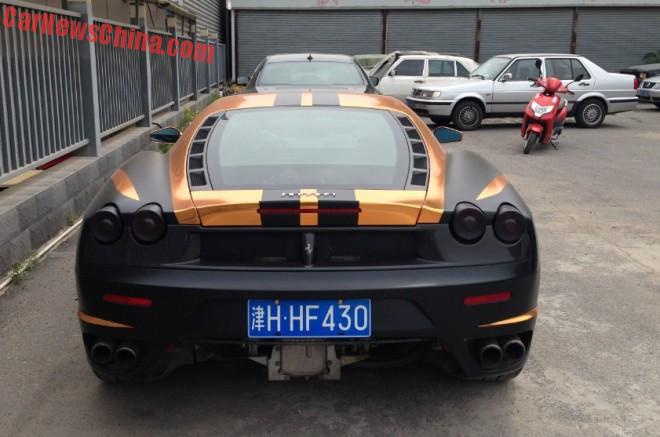 Diffuser is missing there, giving us a look at the naked gearbox. How sweet. Note the red monster in the background. That is my Luyuan electric scooter with a 50 km/h top speed. Not a Ferrari, but fast.
The Ferrari F430 was manufactured from 2004 until 2009, it was only the second Ferrari that was officially exported to China after the 360. Power came from a 4.3 liter V8 with an output of 483hp and 465nm, good for a 320km/h top speed and a 0-100 in 4.0 seconds.
Time now for our Famous China-Ferrari F430 Collection™: matte black Scuderia Spider, boat, crash, Scuderia, double, shiny mint green, pink, with hottie, license (P430Y), license (FF430), black as the night (in Shenzhen too!), with FF, matte blue, matte black, with girls, matte black Scuderia, shiny red, golden alloys,   F430 Novitec Rosso, Spider 16M, matte-black-silver,  red, a red, matte-black and a Novitec Rosso 707.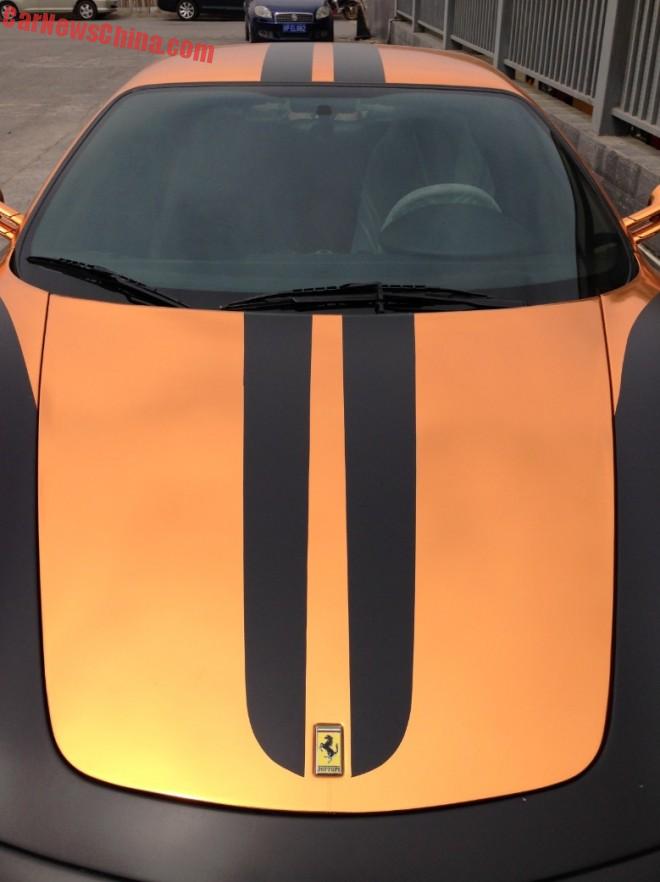 Shine on me oh shine on my, dear thy lord Ferrari F430.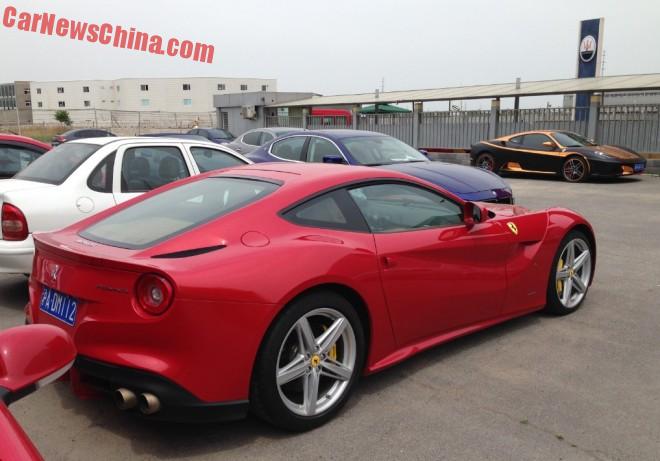 With a Ferrari F12berlinetta, license A·DM112, and a bunch of Maserati's.