Another car crash in China. A black Ferrari F430 supercar crashed a canal in the faraway suburbs of the great city of Hangzhou in Zhejiang Province. The driver apparently forgot to put the handbrake on when he went for lunch, and the Italian race horse slowly rolled into the wet. That guy doesn't deserve a Ferrari!
Fortunately help was nearby and a large crane pulled the F430 out of the canal, watched over by a man paddling a small rubber boat.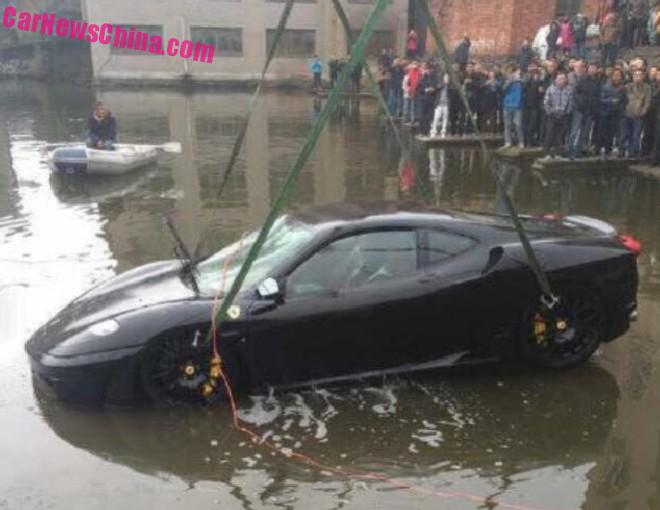 Normally not much is happening in these suburbs, so the action drew a lot of attention of the local populace. The F430 looks rather cool, all black with darkened windows, racy alloys and yellow brakes.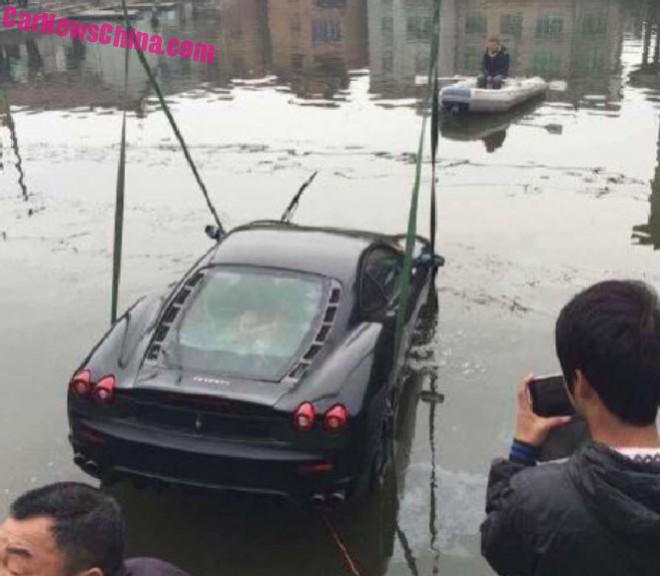 The vehicle is sure very wet but seems otherwise surprisingly undamaged.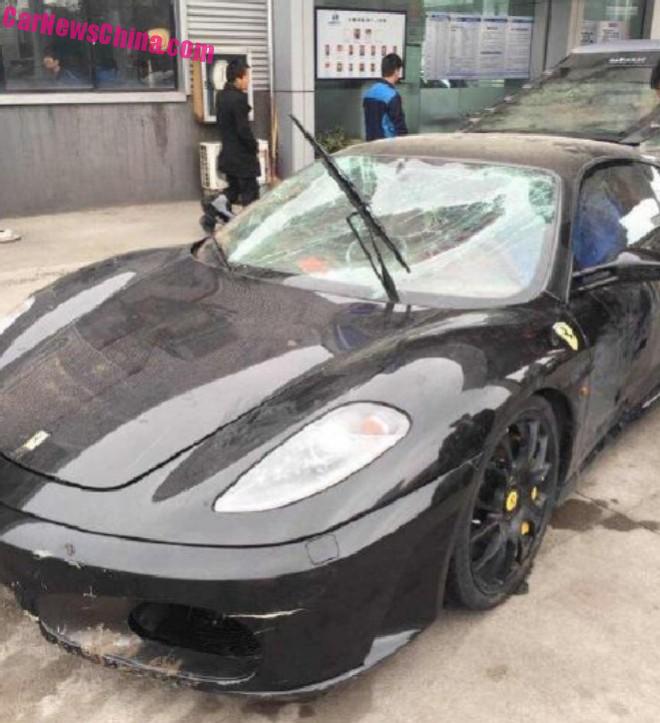 Windshield is broken, wipers too, and that bumper doesn't look too good.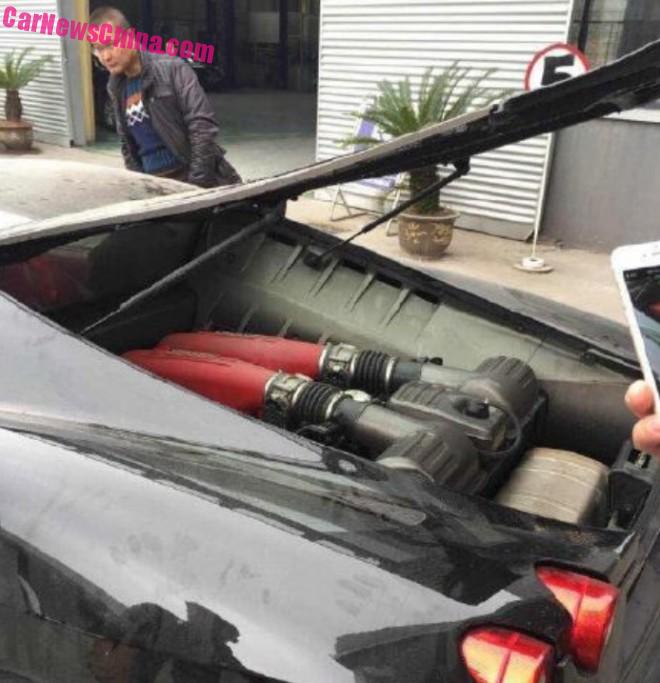 The engine itself might very well survive, but water is a bitch to the electronics. If the owner is very unlucky this great Ferrari might actually be gone forever. Better start working with that  hair dryer!
Time now for Famous our China-Ferrari F430 Collection™: crash, Scuderia, double, shiny mint green, pink, with hottie, license (P430Y), license (FF430), black as the night (in Shenzhen too!), with FF, matte blue, matte black, with girls, matte black Scuderia, shiny red, golden alloys,   F430 Novitec Rosso, Spider 16M, matte-black-silver,  red, a red, matte-black and a Novitec Rosso 707.